Trip to Boston & Salem
On May 4th, 2005, Beth and I went to Boston to do some family history work, and to spend time with some of Beth's family.
---
Off on another Delta flight from Salt Lake, with apple cranberry to wet the whistle... Once we arrived we went to dinner with Beth's two brothers and their families. We ate at Hilltop Steak House in Saugus, MA and it was great! I had baked stuffed schrod, which was delicious as it was filled with crabmeat, shrimp, and scallops topped with seasoned bread crumbs.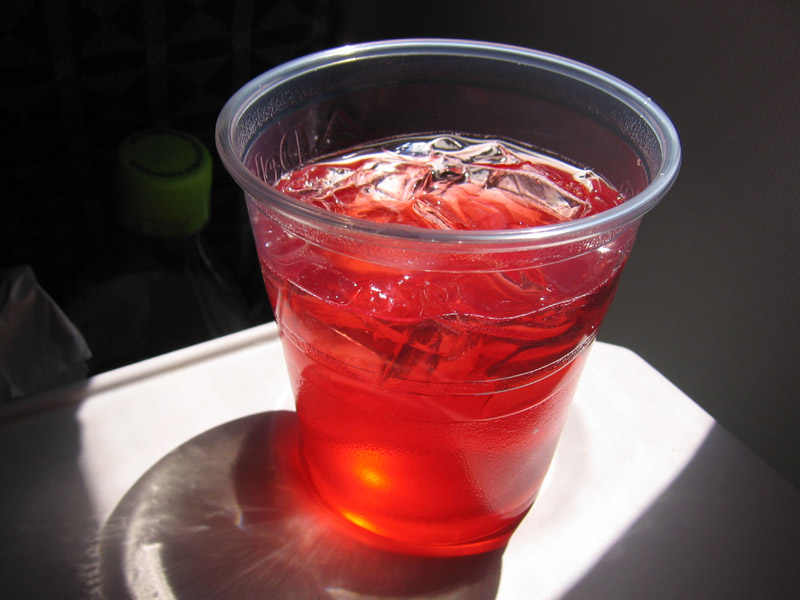 ---
We stayed the first night in Billerica at John & Dannette's house. Our rental car was a brand new 2005 Buick Rendezvous with 2 miles on it, which was nice. It had the largest storage box between the front seats that either of us have ever seen. You can put a liter of water and several liters of different drinks in it vertically.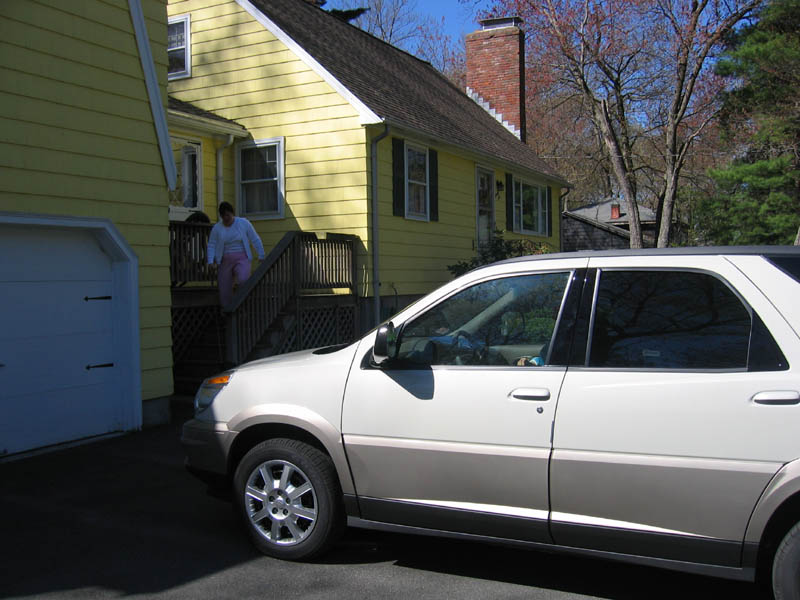 ---
Our first day there we spent at several state archive buildings south of Boston. Beth wanted to get copies of birth certificates, naturalization papers, etc. I worked on my laptop in the car while she read microfilm inside.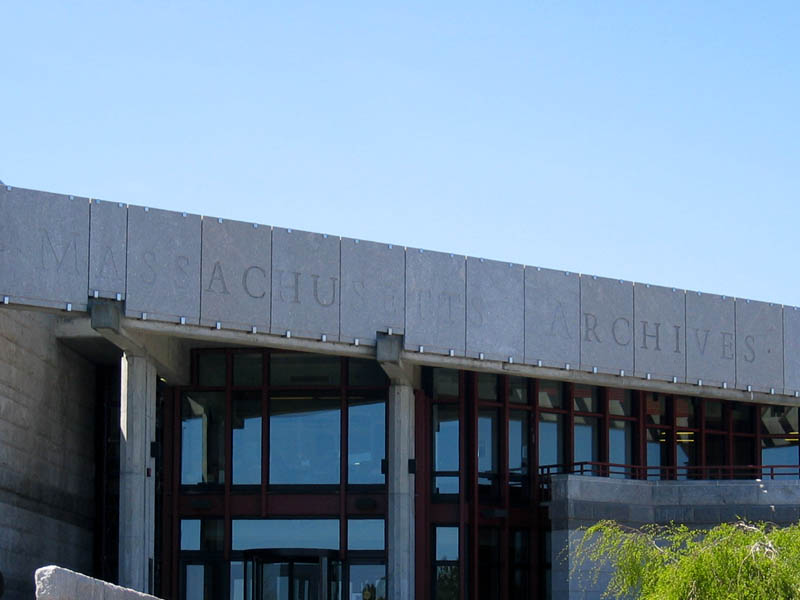 ---
One of the state archive buildings was right next door to the JFK Library, but we did not have the time to go into it.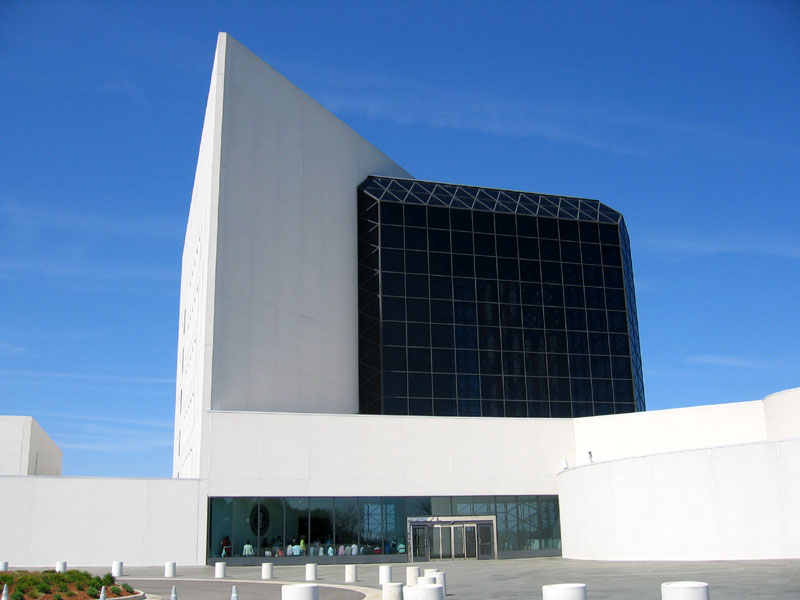 ---
Later in the afternoon I took off and visited M.I.T. I drove through Boston which has terrible traffic and beautiful buildings. Note that the funeral home in this photo is run by a Tobin!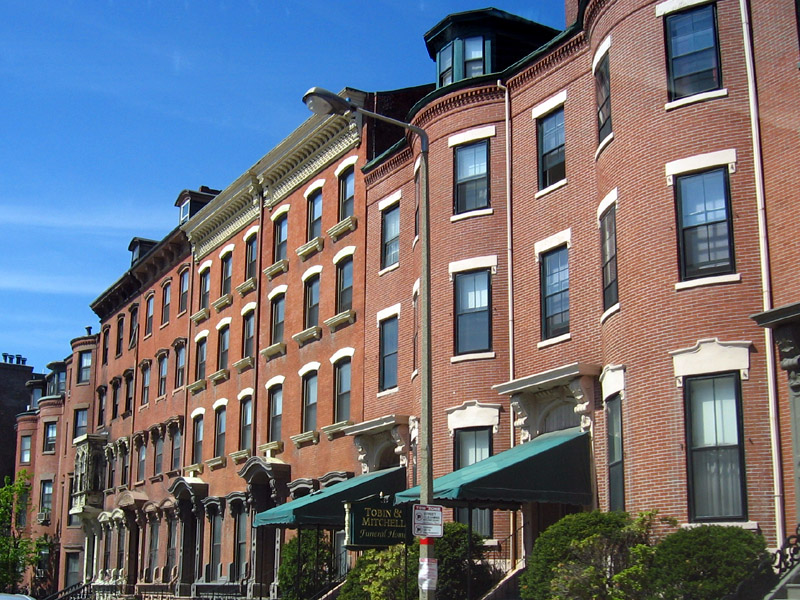 ---
Here is the M.I.T. bookstore. They did not have any 0.3 mm mechanical pencils, nor pocket laminated periodic tables, which was a bit disappointing.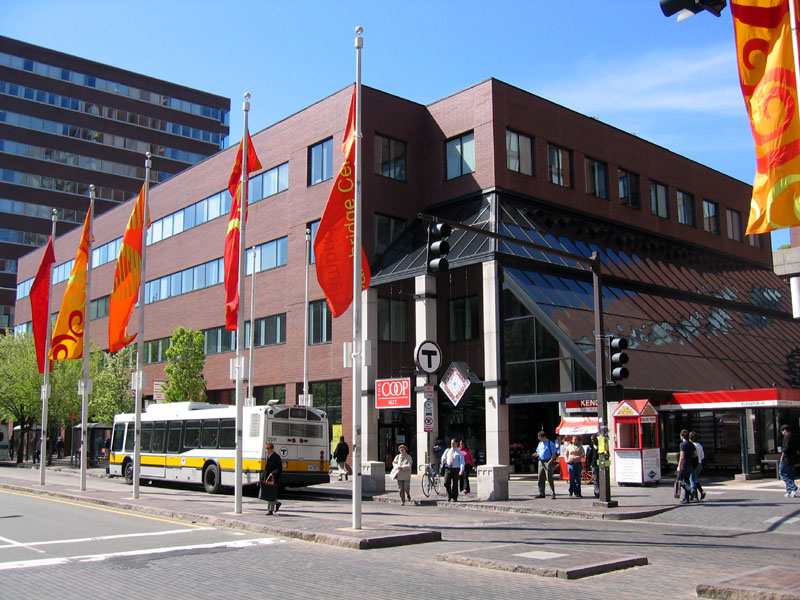 ---
Across the street from it was the M.I.T. Press bookstore. I found several good books here.
---
The "Coop" is still a co-operative, but just barely.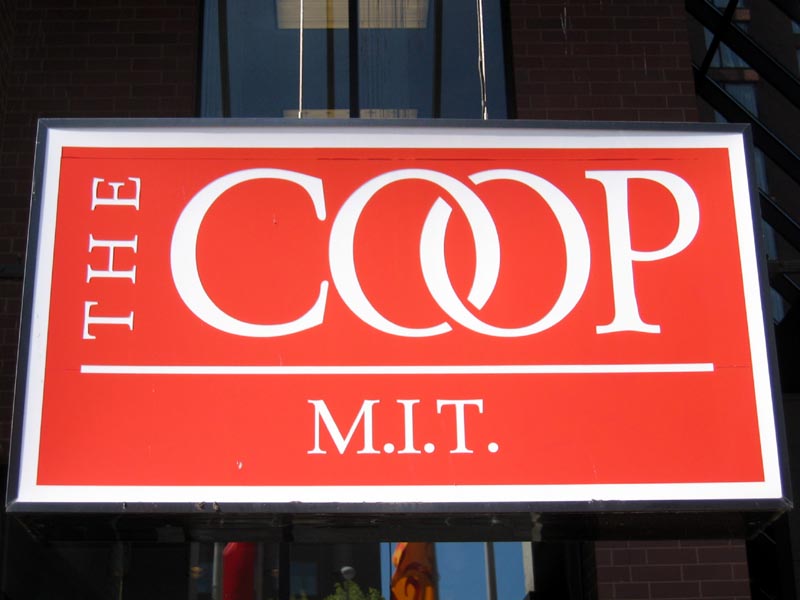 ---
Leaving Boston and heading north takes you on this interesting bridge, the Leverett Bridge, part of the Big Dig.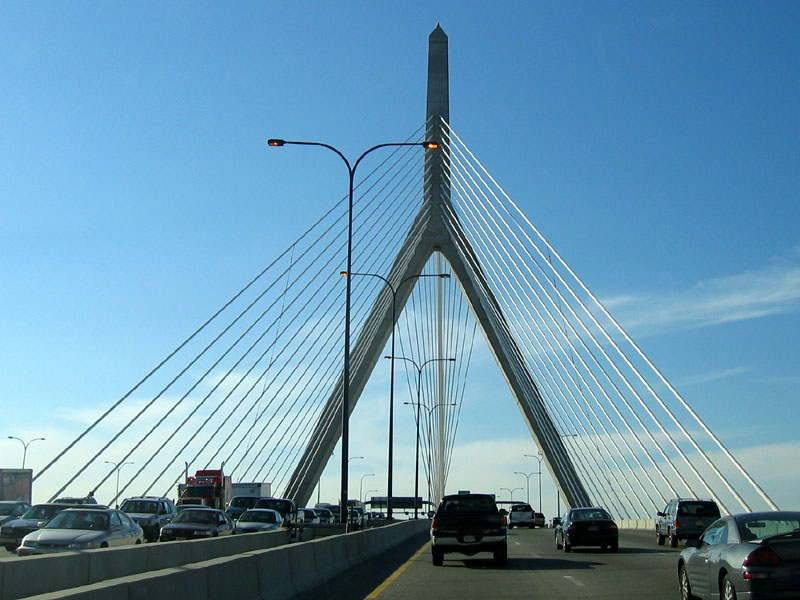 ---
Thursday night the 5th we went to Salem State College to hear Jack & Suzy Welch speak. He was born and raised in Salem. We talked with them briefly and had them sign their new book called Winning. One thing which he talked about was how to get ahead in business and he had a one word piece of advice: overdeliver. I think this is good advice.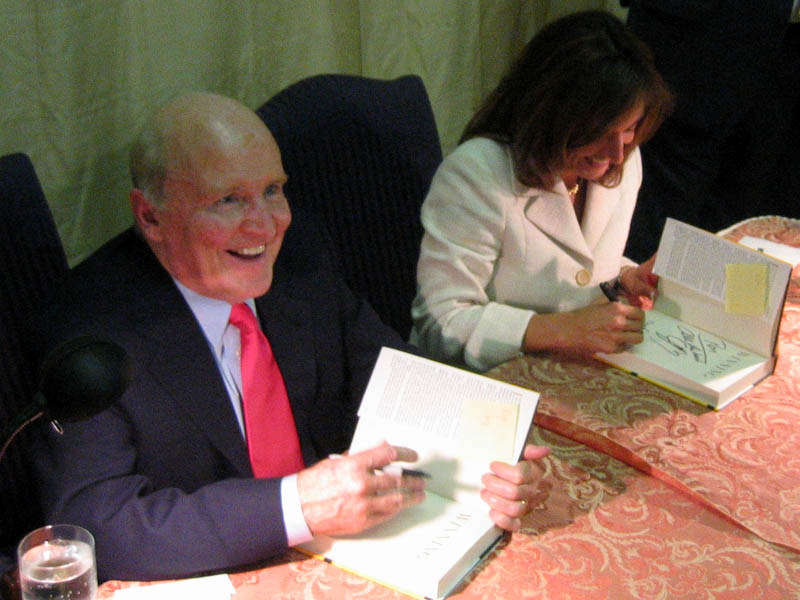 ---
After visiting with Jack Welch we went to Beth's Aunt Marie Tassinari's house in Arlington. We arrived at 11 PM and stayed up talking until 4:30 AM! We spent the next day with her and had a terrific visit. That night she took us on a tour of the area and we saw Massachusetts Governor Mitt Romney's house in Belmont Hills and the LDS Boston temple shown here.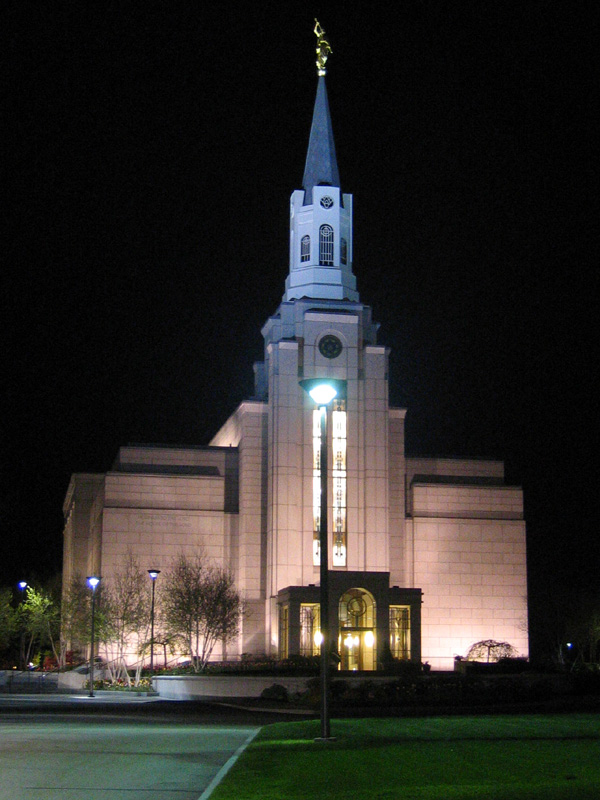 ---
Saturday the 7th we spent in Salem, MA. Salem is older than Boston, and at one time was larger than New York City!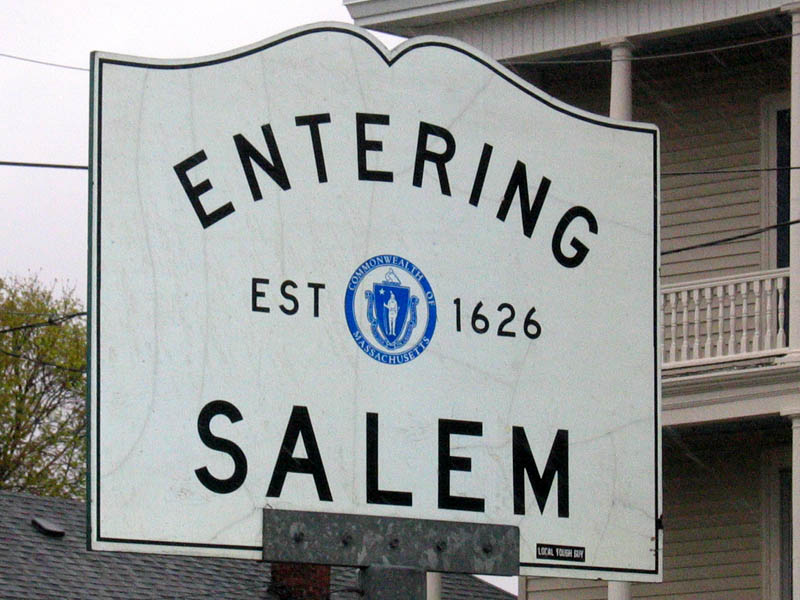 ---
We went and found the graves of Beth's grandparents. Peter and Anna were the parents of Guy, Beth's grandfather. Irma was Beth's grandmother. Mary, Florence, and Emma were sisters of Guy.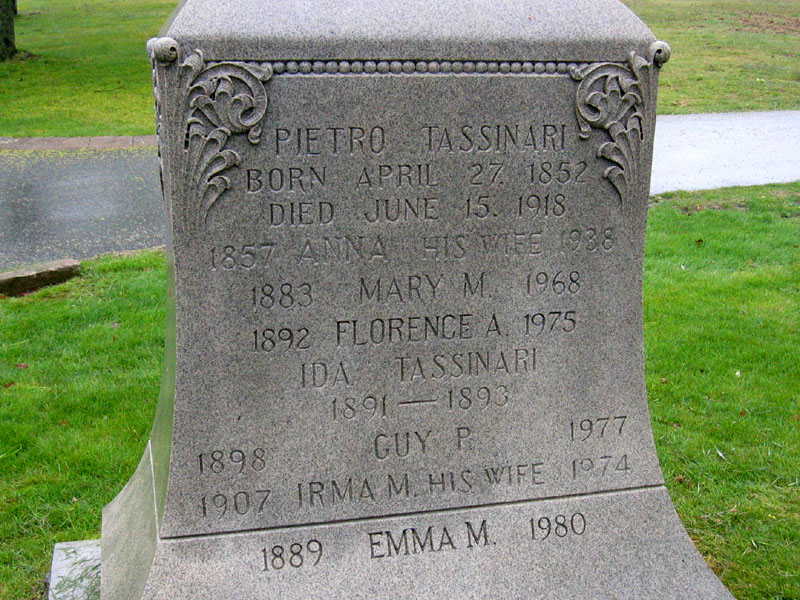 ---
A Nor'easter came in with lots of wind and rain. Beth stayed in the warm car when she could.
---
This is the grave of her father's parents. James Tobin and his wife were both born in Ireland. We learned on this trip that James Tobin came over on a ship into New York City in 1904.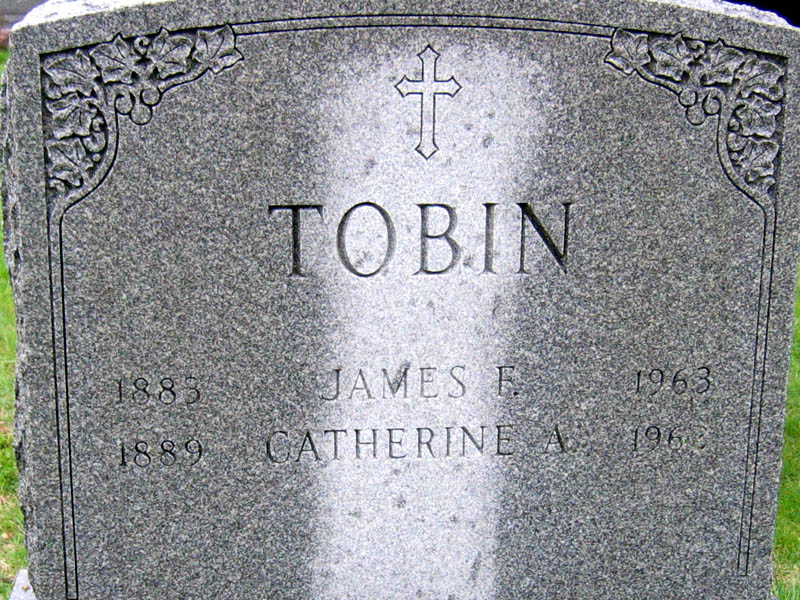 ---
This was Nathaniel Bowditch's house in Salem. He wrote, starting in 1802, the American Practical Navigator, the classic navigation text. When I visited it a few years ago it was quite beat up but they have repainted it and it looks much better. Notice the large front yard!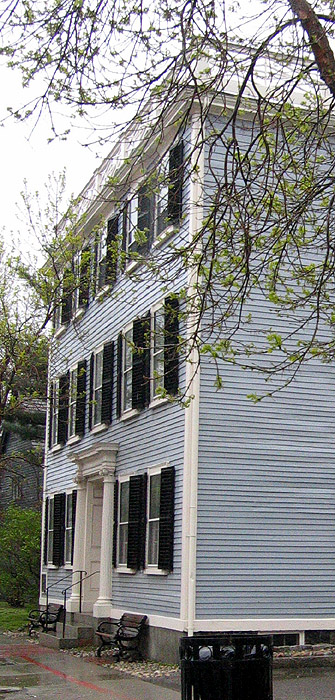 ---
The Tassinari Aunts lived here.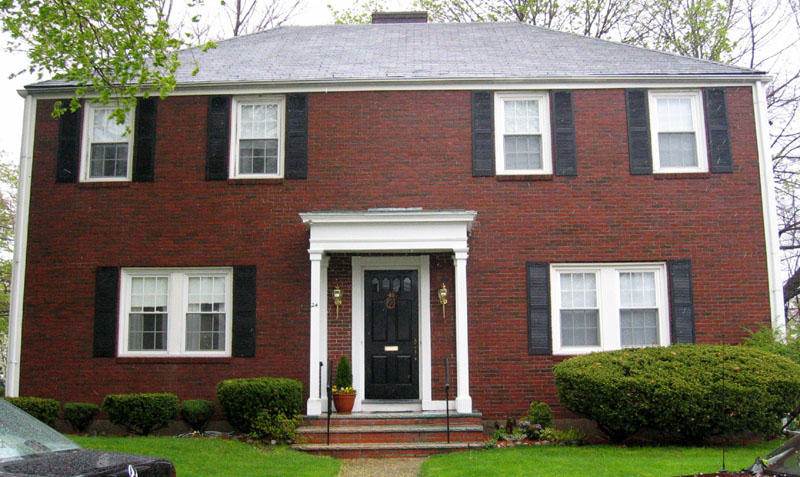 ---
The Nor'easter got Salem Bay really moving. Waves would splash up from the seawall, across a two lane road and still hit the second story of a house! This is at the end of Ocean Avenue. Beth used to come to this seawall and watch the ocean here when she was a girl.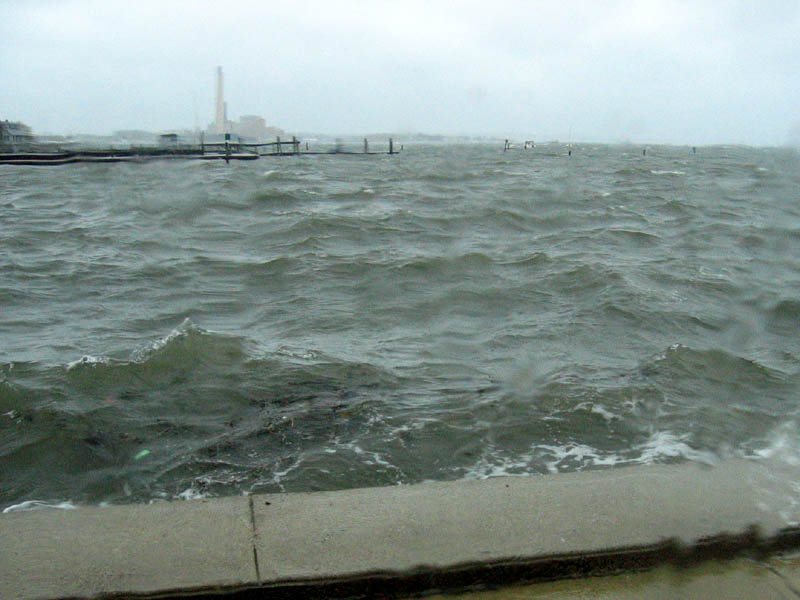 ---
I like stormy weather, so I parked in the road and let the seawater pound on the car. Impressive!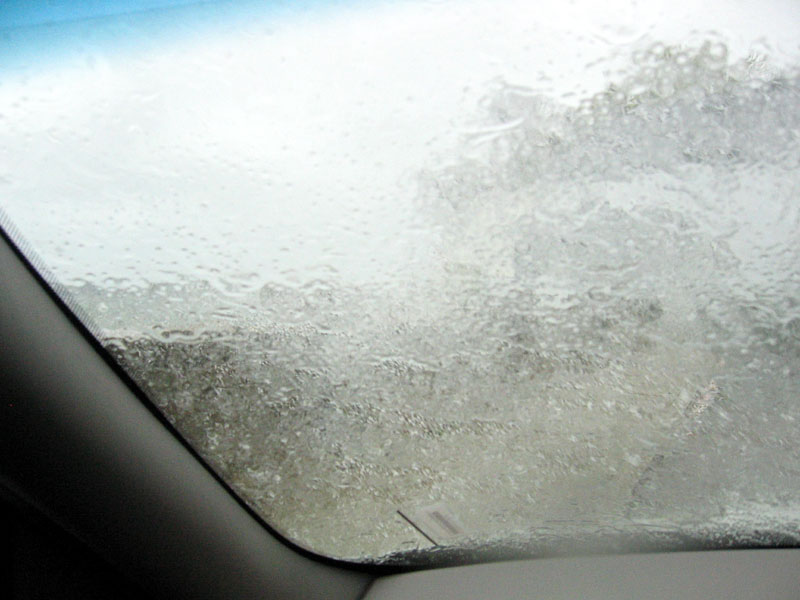 ---
Over the days we were there we had a breakfast and a dinner at this great cafeteria-style place in Salem on Derby Street, the Brother's Deli.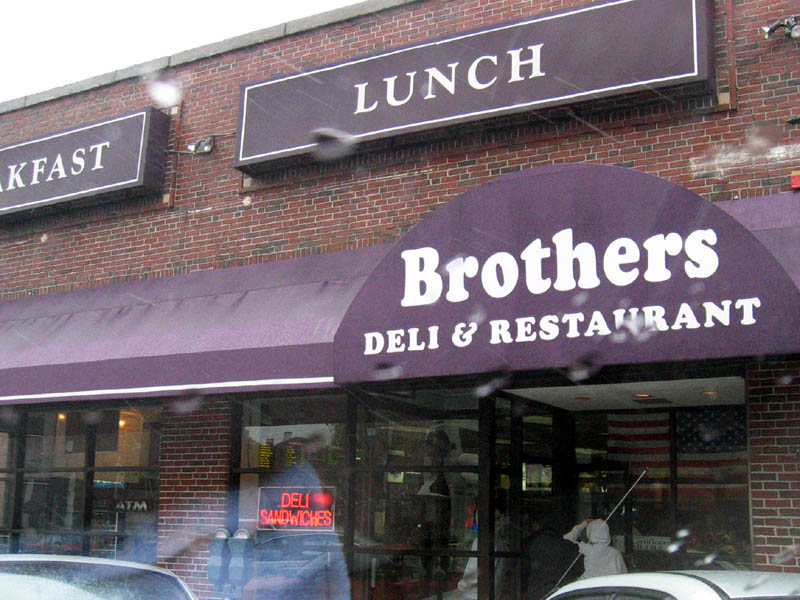 ---
Here is the Friendship of Salem at Derby Wharf in Salem. Ah the history of this once great port...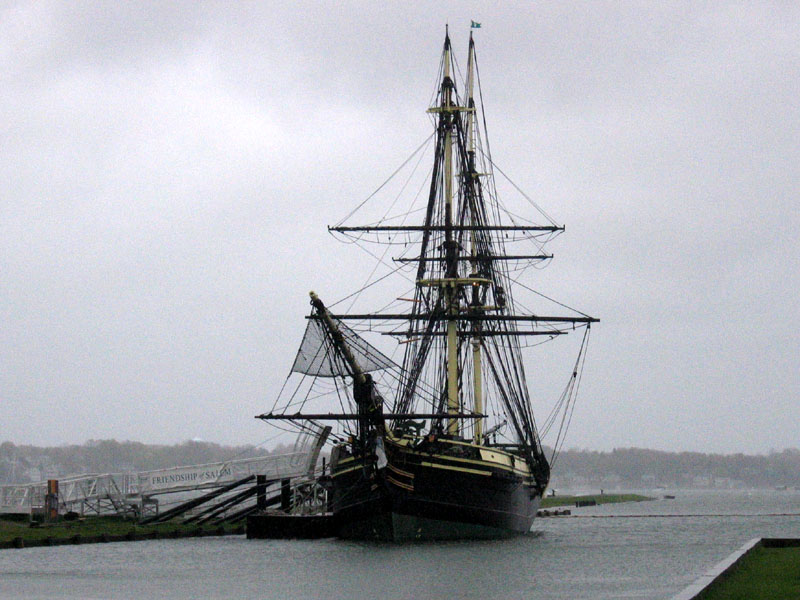 ---
We stopped in at the oldest candy store in America, a favorite of Beth's that she would ride her bike to when she was growing up.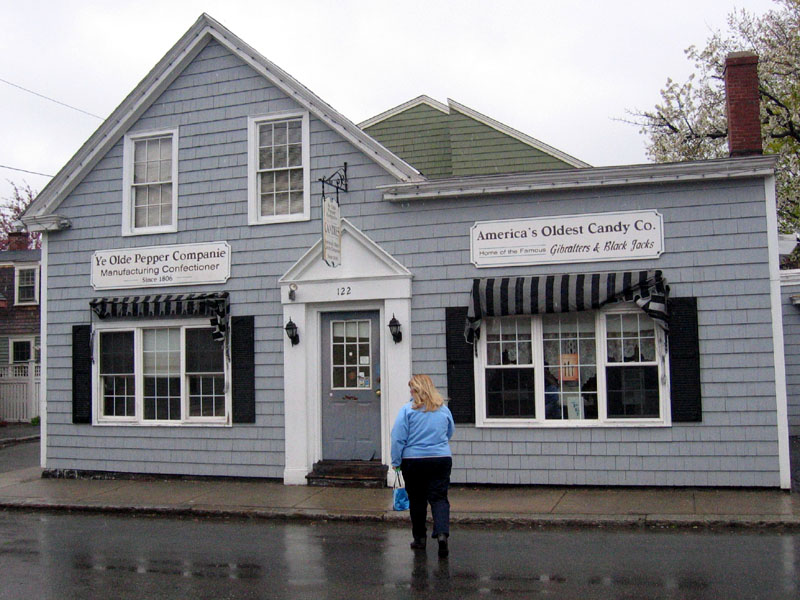 ---
I like yellow, and here a nice Mini Cooper matches the house.
---
We went and visited Aunt Mary Tobin Murney and learned of her trip to Ireland.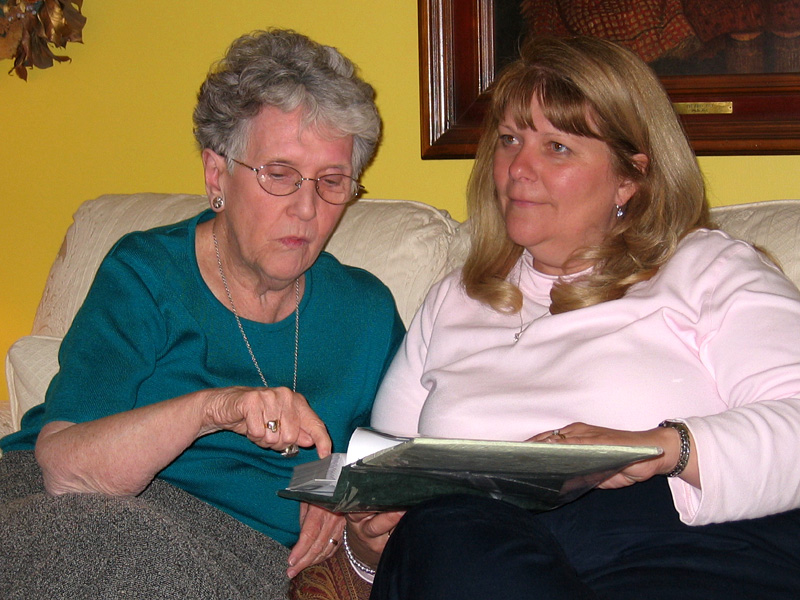 ---
Here is her nice home on Ocean Street in Beverley, not to be confused with Ocean Ave in Salem!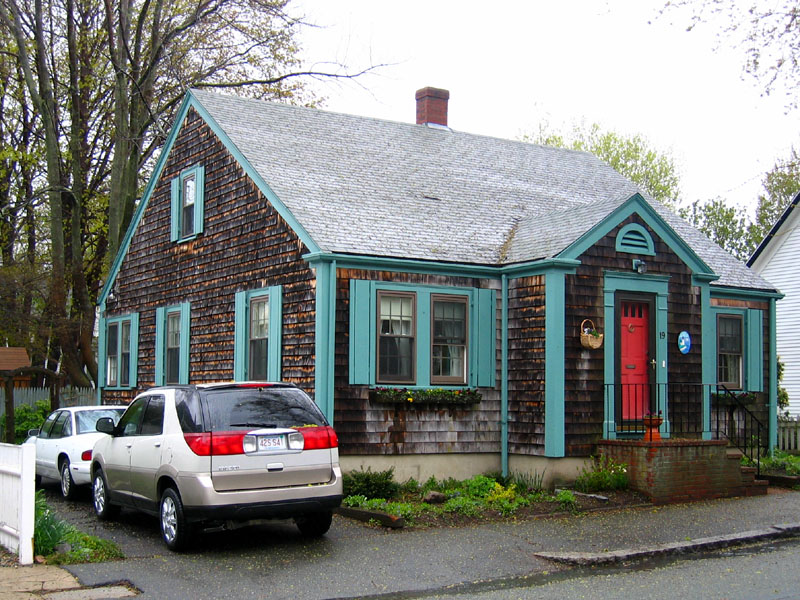 ---
Next up was a Kentucky Derby party at Martha Quigley's house in Melrose. Lots of people brought food. Several hats had the names of the 20 horses that were to run the Derby. You could pay $1, $2, or $5 to draw a random name from the hat. Prizes were awarded for win, place, show, and last, for a total of 12 different winners.
---
First place in the $1 pot won $10 - Barbara Tobin Pelletier won.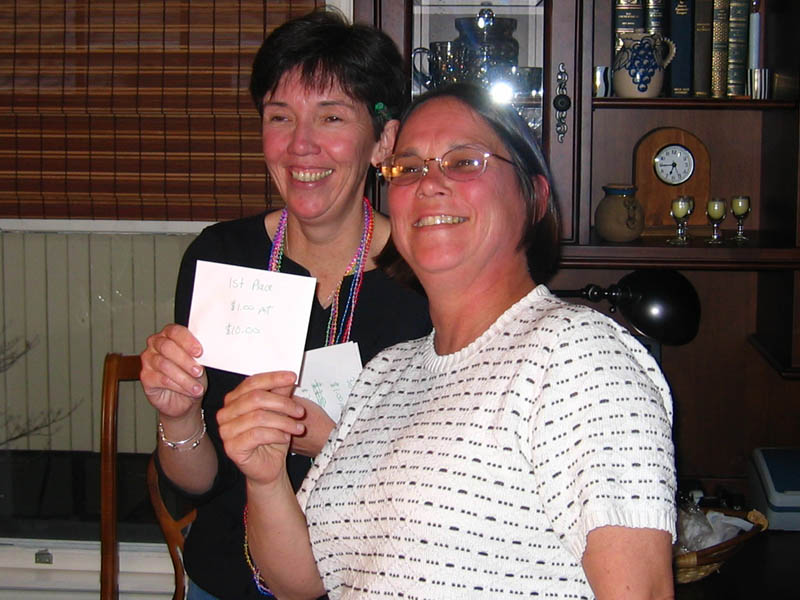 ---
Third place in the $1 pot won $3, here won by Coleen Tobin.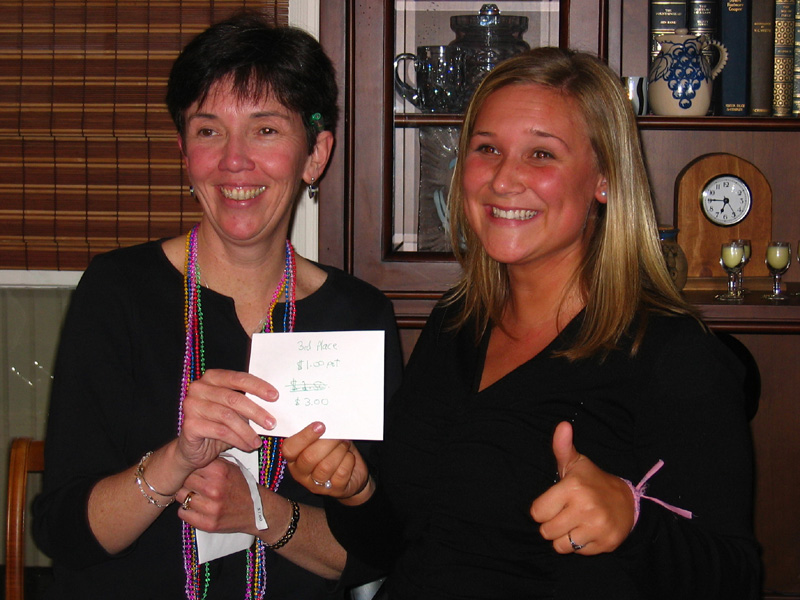 ---
Second place in the $2 pot won $10 - congratulations Dannette!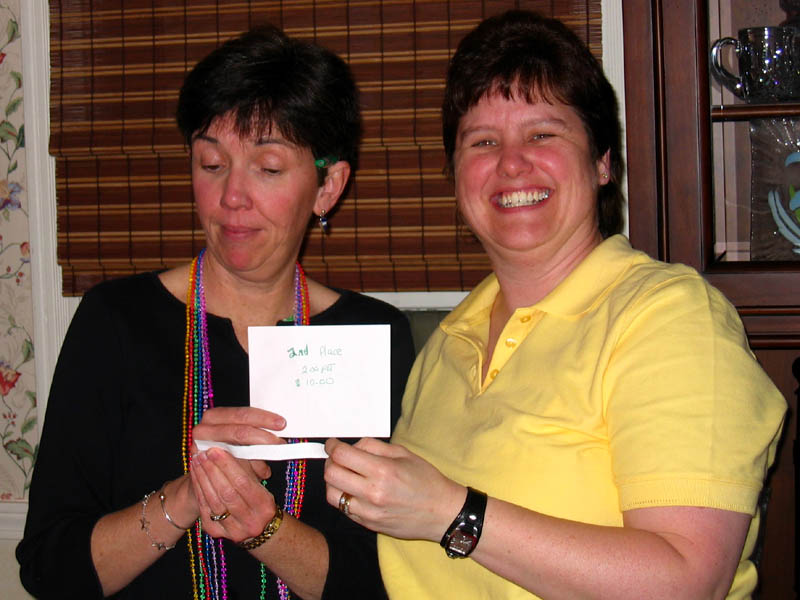 ---
First place in the $2 pot won $20 - oops, that's me!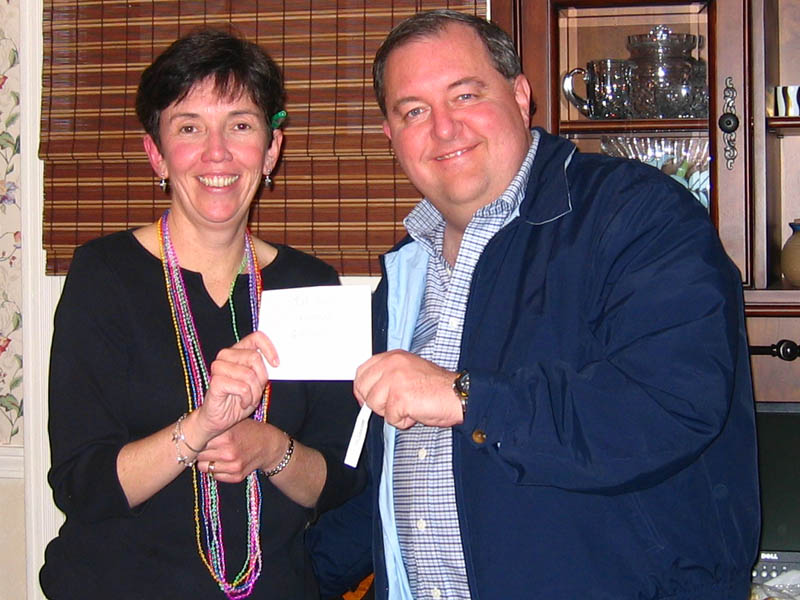 ---
Third place in the $5 pot won $15, but that person was not there so Martha's sister Mary Ellen stood in to accept it.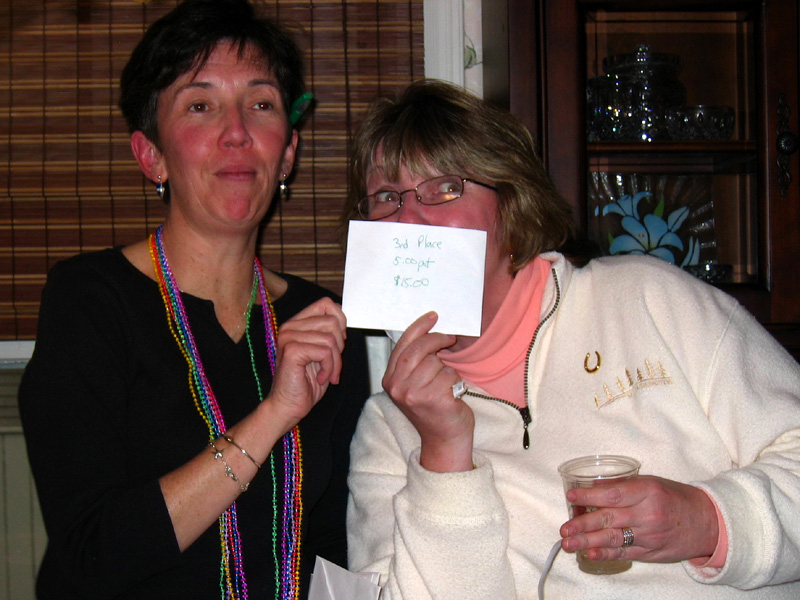 ---
Second place in the $5 pot went to Neil Tobin, who is an attorney who's random name was "Closing Argument" - with 71:1 odds!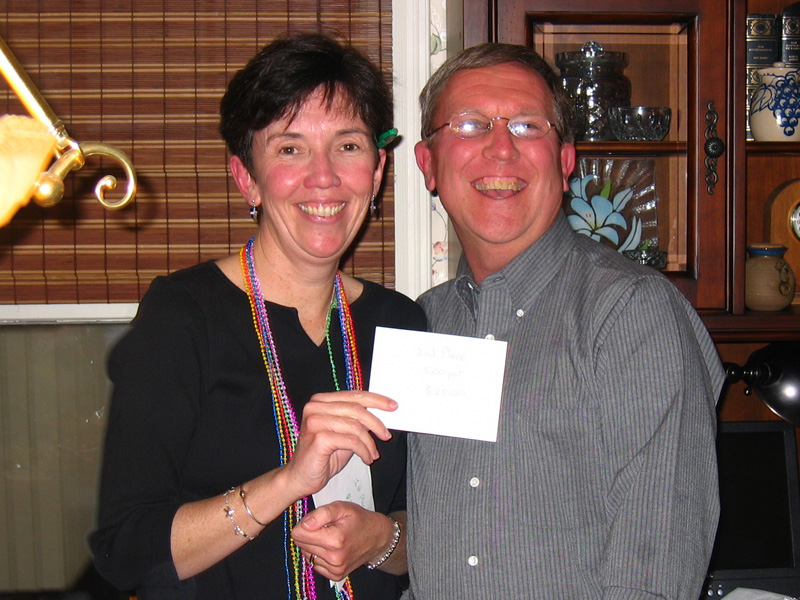 ---
Now to make things uncomfortable, Mike Quigley, the host, won first place in the $5 pot - $50! He felt bad, but not too bad!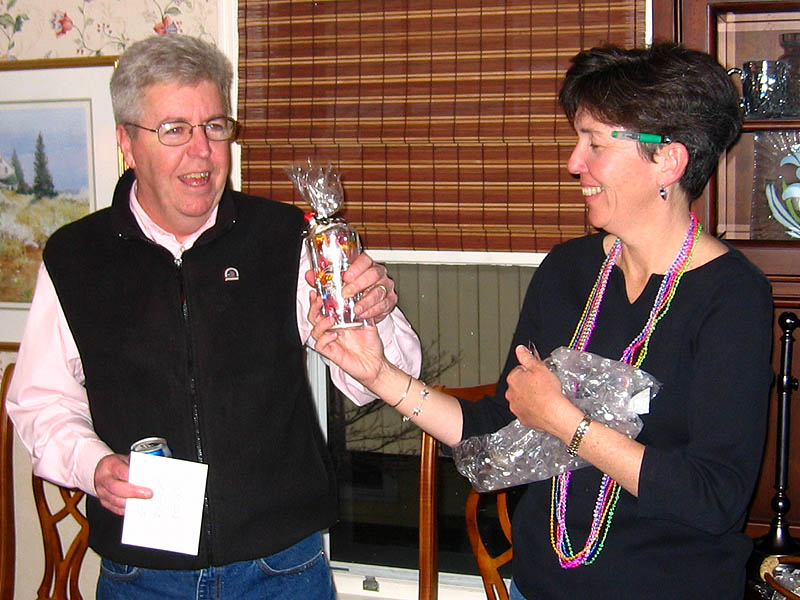 ---
Here is the crowd having a fun time at Martha's...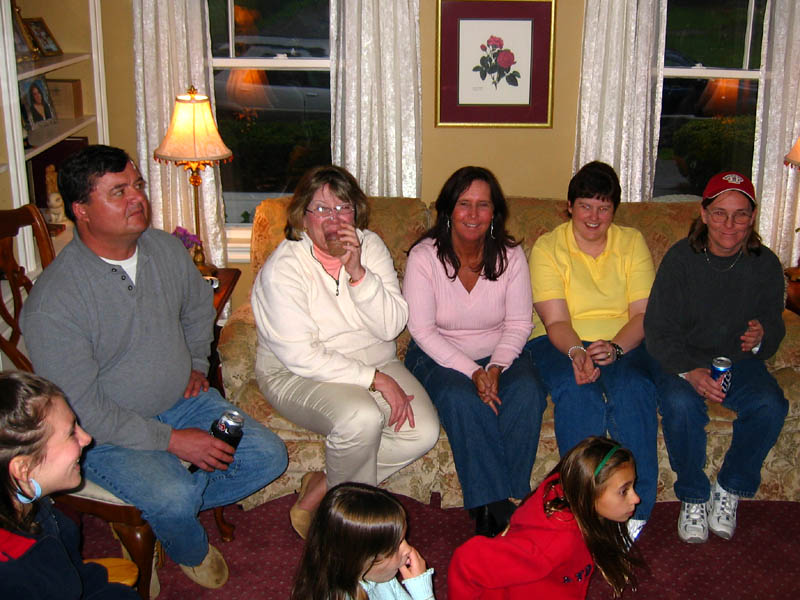 ---
Mike is also co-winner of the Tobin men's golf tournament along with Marshall who is to the left. Their trophy must be prominently displayed in their homes, much to the disgrace of their wives...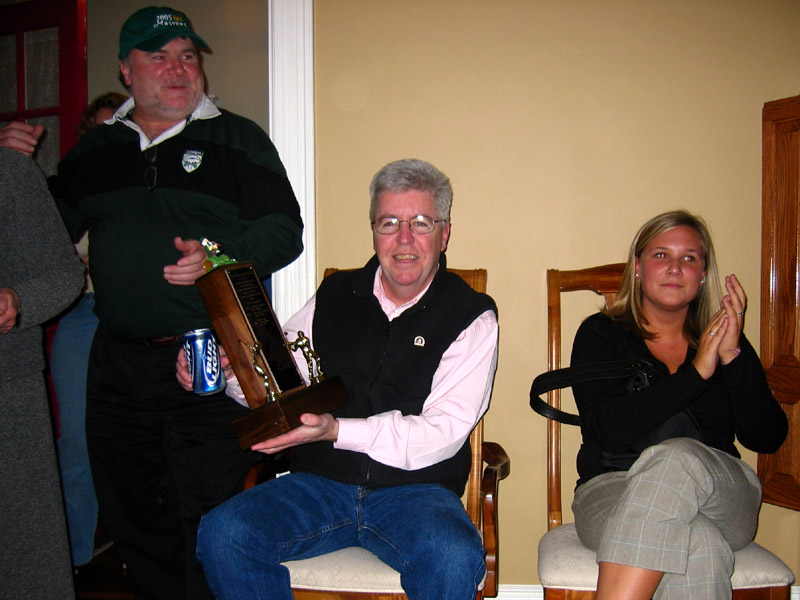 ---
Dannette and Mary Ellen are the winners of the women's division of the Tobin tournament.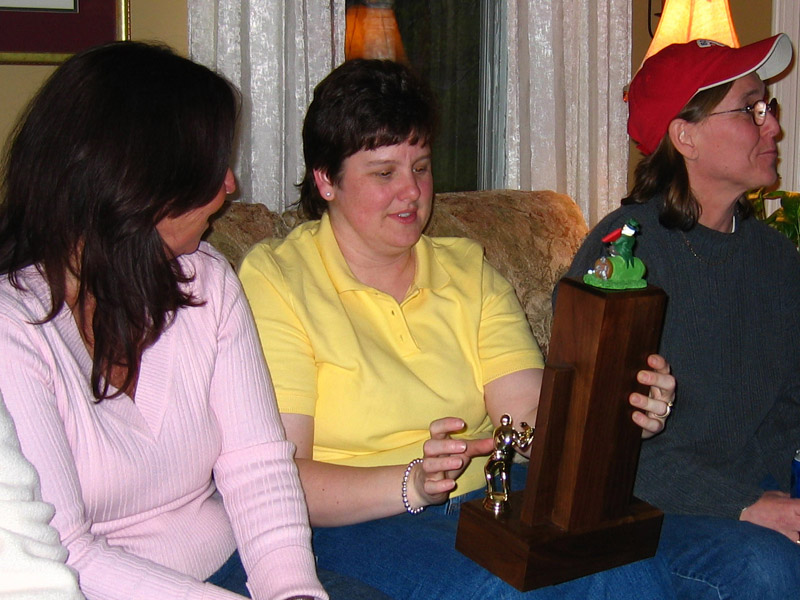 ---
Here is what the trophys look like. Another tournament is coming up on June 11th.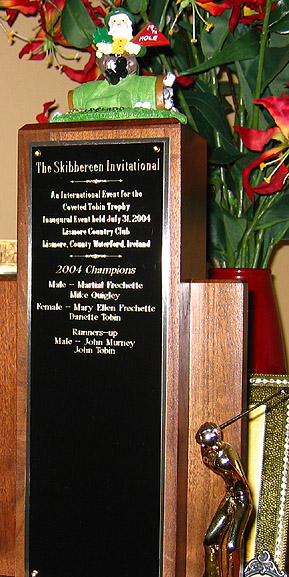 ---
I have never been to a Kentucky Derby party before but I had a great time because of the Tobins.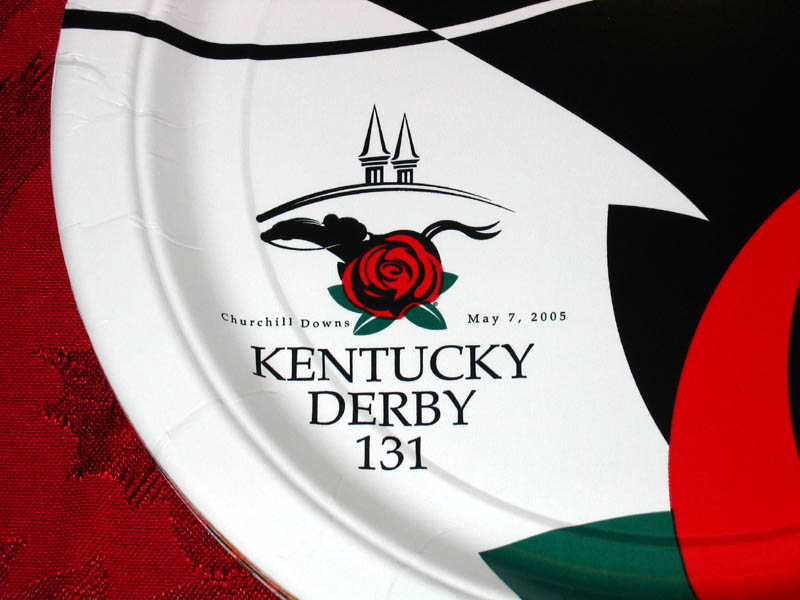 ---
Shifting gears to Salem once again, Rebecca Nurse was one of the women put to death as an accused Salem Witch in 1692. She happens to be my ancestor!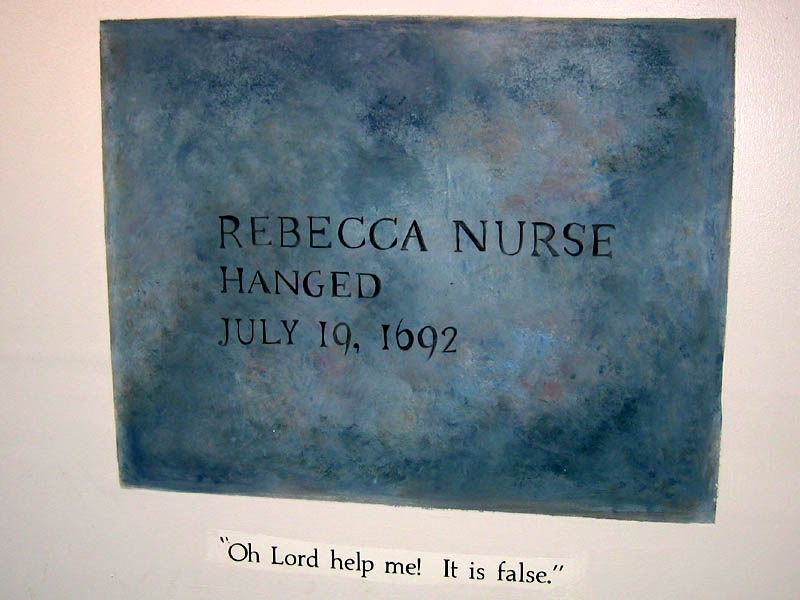 ---
Back to the airport and another long flight home.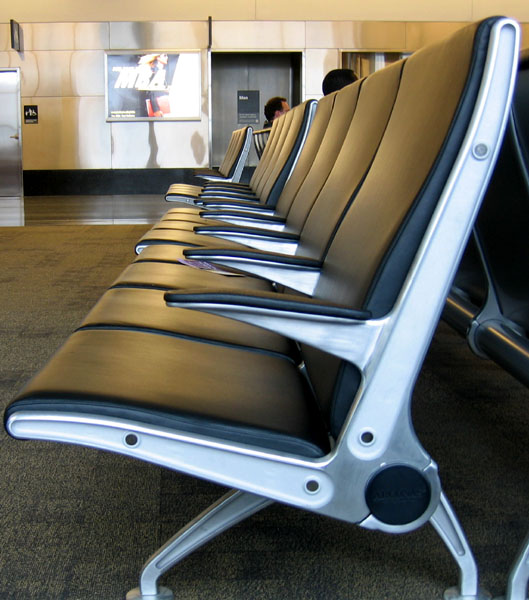 ---
Some of the clouds were very pretty.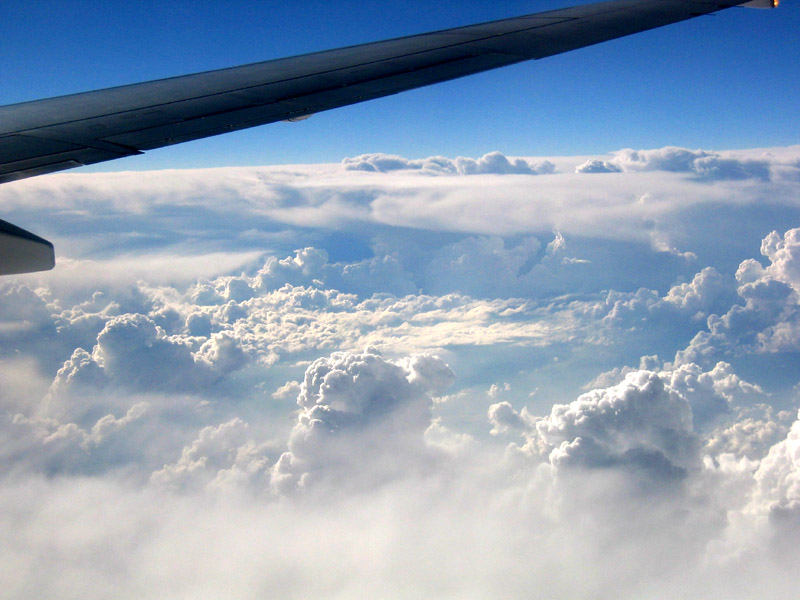 ---
We are flying at 34,000 feet here.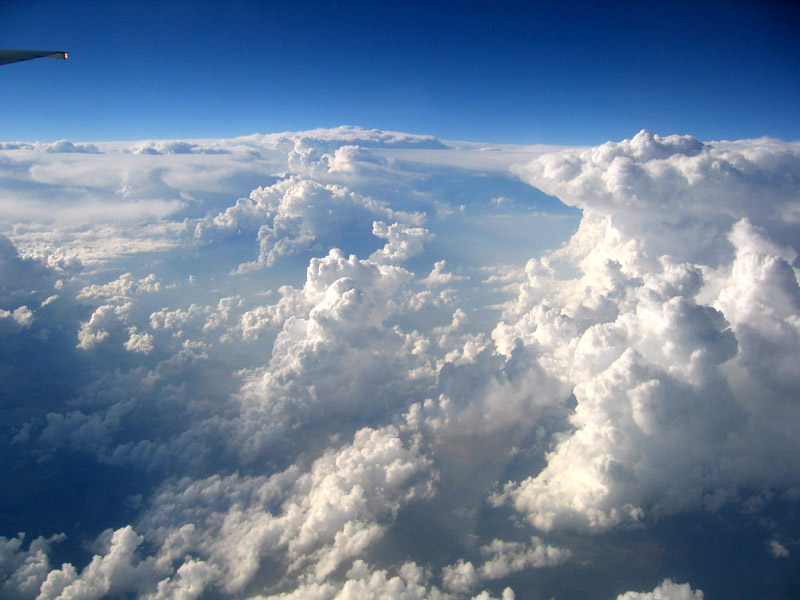 ---
Back home to Spring Lake, on May 11th Andrew got a 64 ounce drink.
---
Our horse ate the tall alfalfa so fast that we had to move the corral after a few weeks. We have decided we cannot get another horse until we move them to the bigger pasture in the back.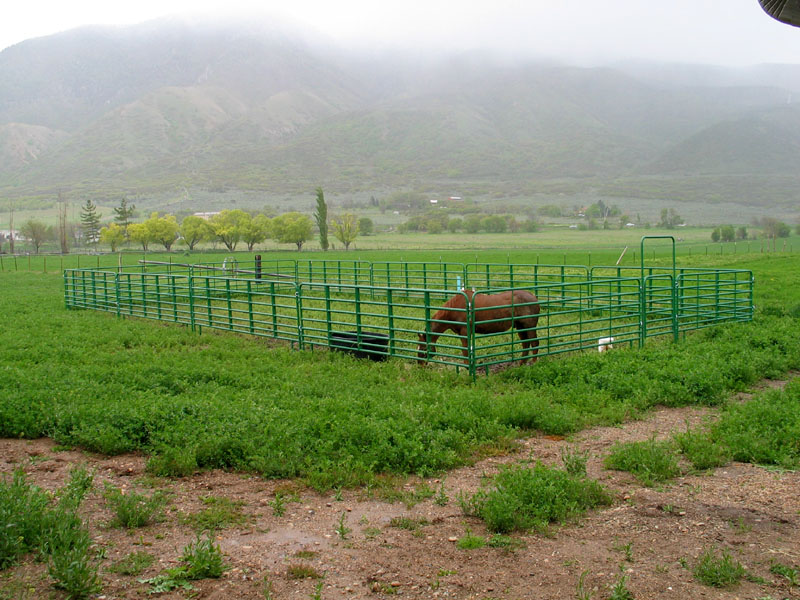 ---
This is the pasture - it was bare a few months ago and now the oats and alfalfa are growing like crazy!
---
Our asphalt driveway has not been put in yet due to rain. The tractor is here ready to grade but we are at the mercy of the rain - which I love. This is a very unusual year for Utah.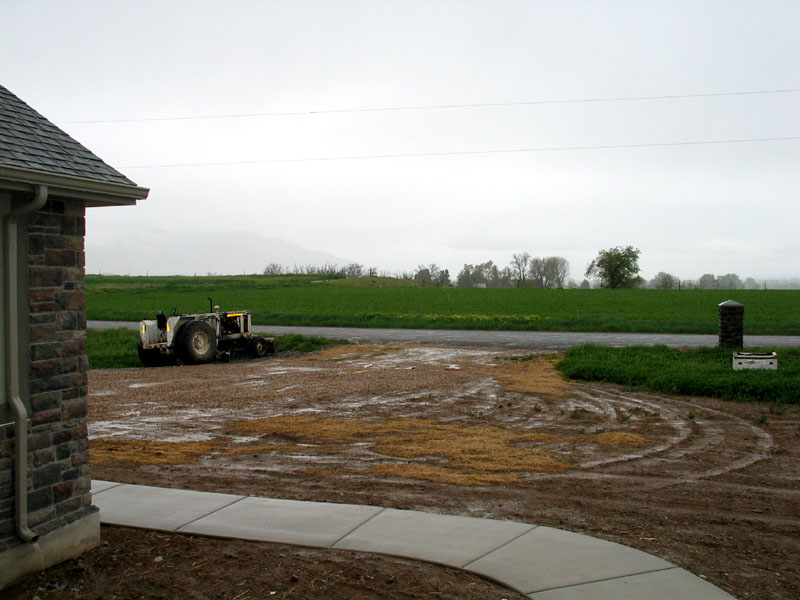 ---

Created:  11 May 2005
Modified: 18 Aug 2005

Back to this site's home page.