February 2nd
February 2nd is an important day for many reasons, including the following events over the past centuries: Well, today, Saturday February 2nd 2008, there was another special event that took place. This page tells the story.
---
Sam Edvalson, my nephew, translates talks into Thai for the LDS Church, and this morning he traveled to Salt Lake City to translate President Monson's talk at President Hinckley's funeral. We all watched that meeting and were sad to say goodbye to the 15th President of the Church. Remember his counsel:
Be Grateful
Be Smart
Be Clean
Be True
Be Humble
Be Prayerful
Sam has done all of these and has been led to a wonderful young woman named Amy from Logan (AFL). He wanted to propose to her and I was approached to lend a hand in it all, which I was most happy to do.
---
It began with my borrowing a yellow Porsche Boxster S from a good friend of mine, David Rogers. (Thank's Dave!)
It seems that my nephew's girlfriend loves Porsches, as she lived in Berlin Germany for a while. I picked up Sam and we went to my daughter Rachel's apartment at BYU. Here is Rachel in the Boxster. She used to love these as a young girl.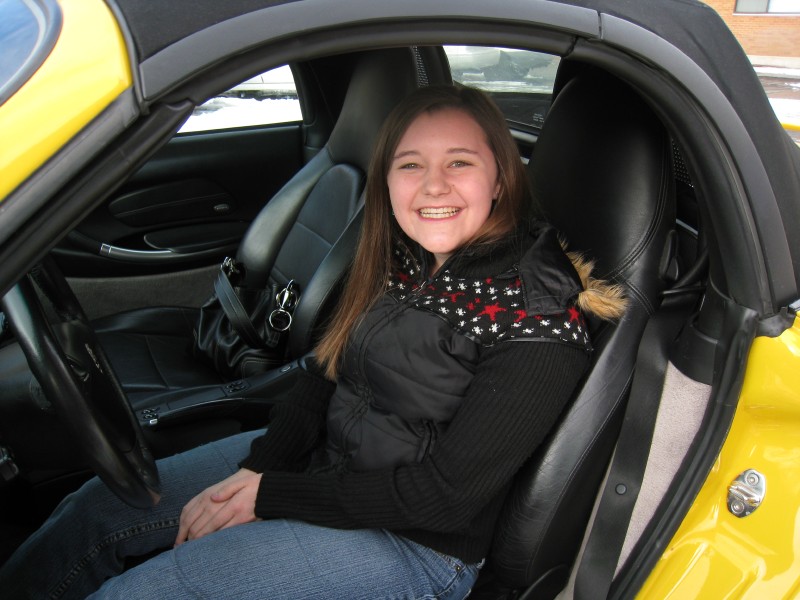 ---
Sam showed Rachel, Kamy, and Christine the Princess Cut diamond ring he was about to present to Amy. My friend Kent Flowers of Losee Jewelers helped Sam get the ring. Sam's father also bought his ring from Kent. Kent and I used to work at Allen's Camera and Sound together in the 1970s. Kent is a good guy.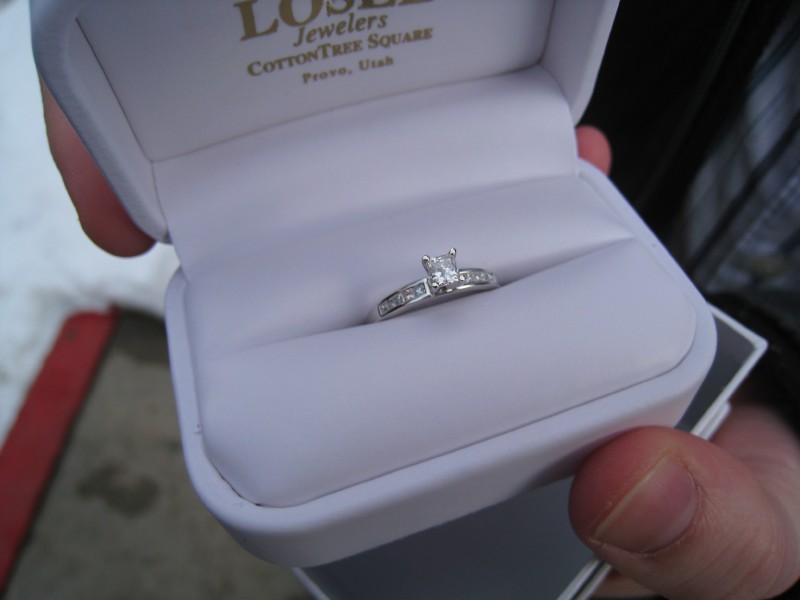 ---
Here is Sam with his sister Christine. Sam was a bit dazed in this photo. I asked him if he was nervous, and he said "yes".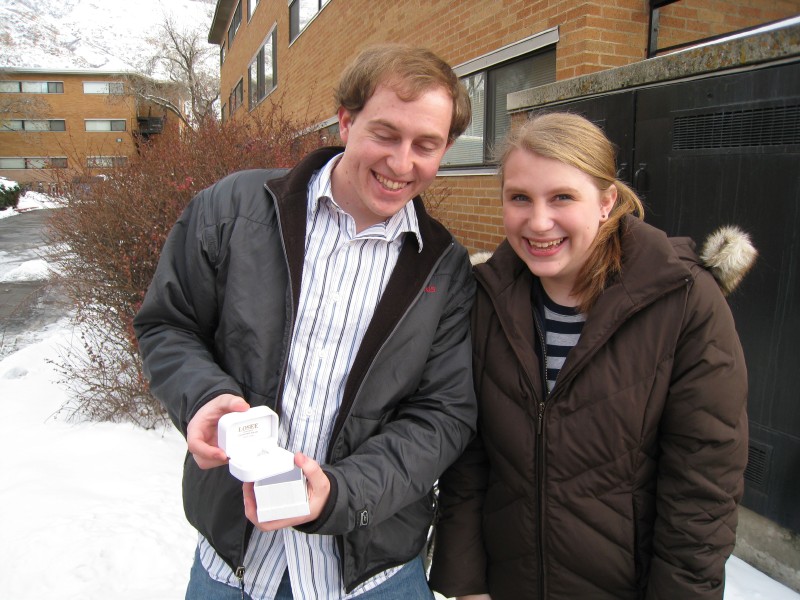 ---
He continued to be confused as he got in the car. (Getting up the gumption to propose necessarily does this to men!) At this point he regained his composure and drove off alone to pick up Amy. He took her to a spot with a view of the whole valley and there proposed marriage to her. Sadly I was not there to photograph that part of the day.
Meanwhile Rachel and I went and got lunch at Zupas and waited for his call.
At 4:04 PM we received a call from Sam, setting up our next meeting place.
---
We rendezvoused at his place in Provo at 8th North and 1st West. Amy said yes! Sam continues to have a dopey look... he clearly is amazed she said yes. Amy was radiant.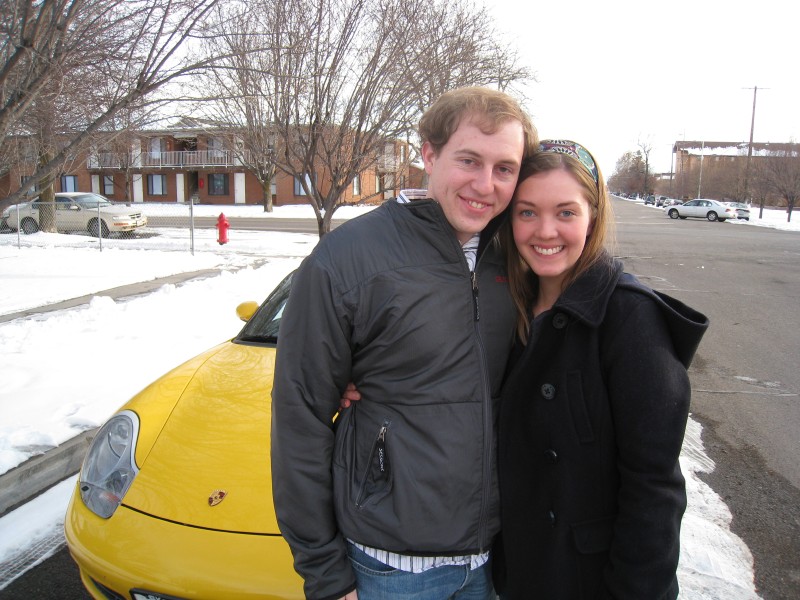 ---
Is that a Cheshire cat look on Sam's face? He was clearly in high spirits, as he should be. They are such a cute couple.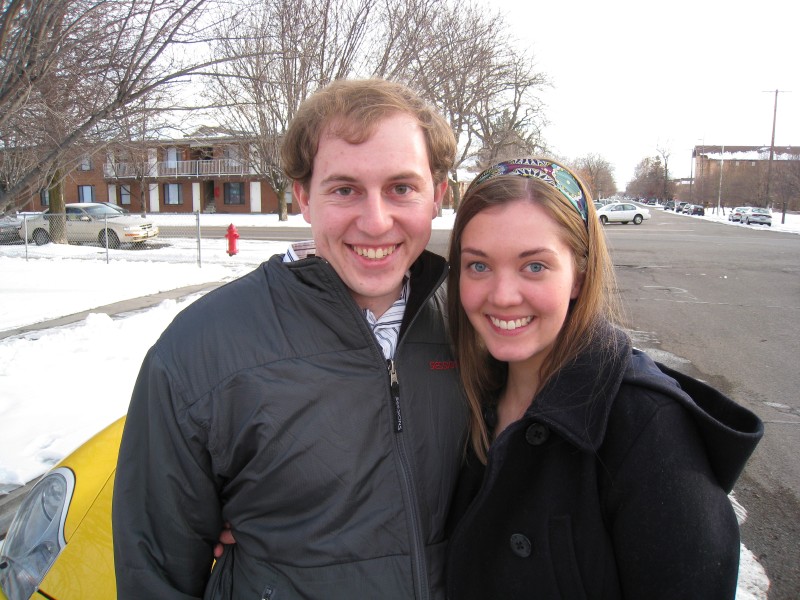 ---
What a great day to have Amy join our family! Well, my sister's family at least, and by transitivity, our family.
The rest of the photos below are for car lovers...
---
The back of the Porsche Boxster S, which has a trunk.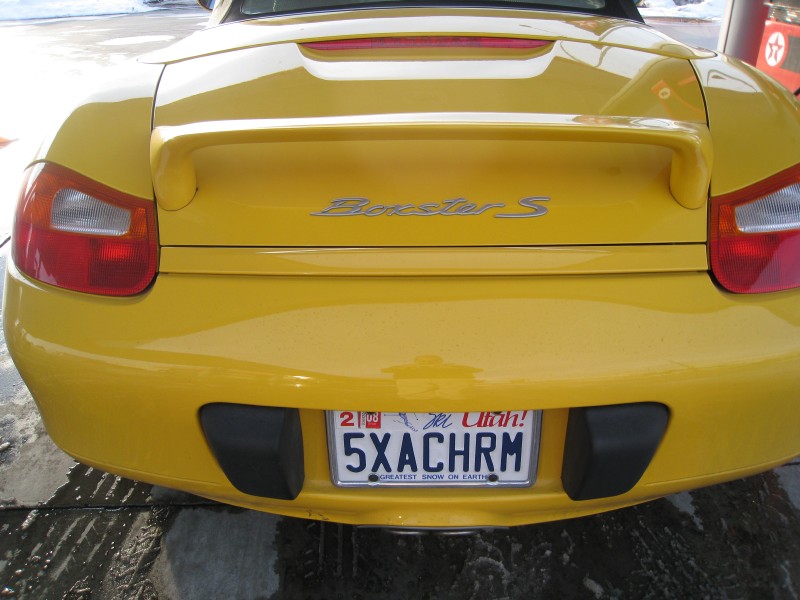 ---
The hood ornament. Porsche and Mercedes are both based in Stuttgart.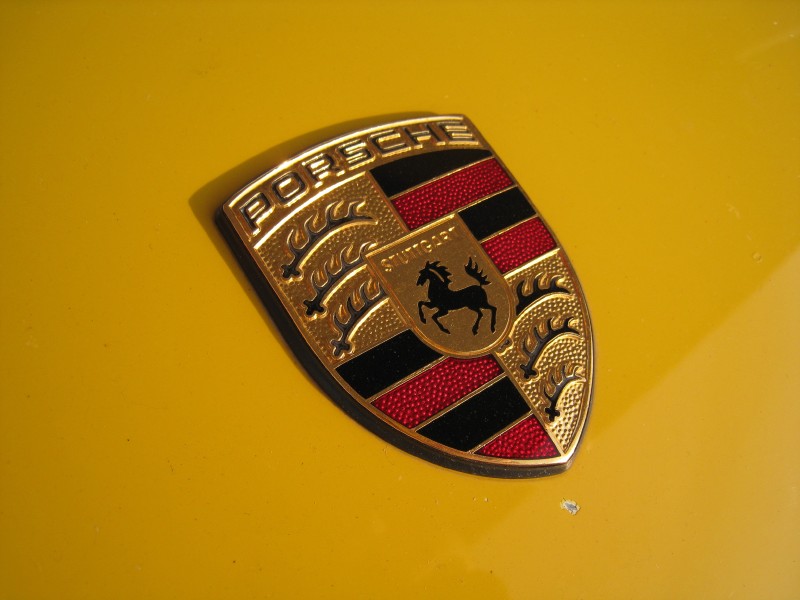 ---
The front of the Porsche Boxster S, which has another trunk. The car has a 3.2L mid-engine, flat-6 with about 250 HP. The engine sounds great, especially when it hits 5000 RPM. Thanks again to Dave for the afternoon loan of the car!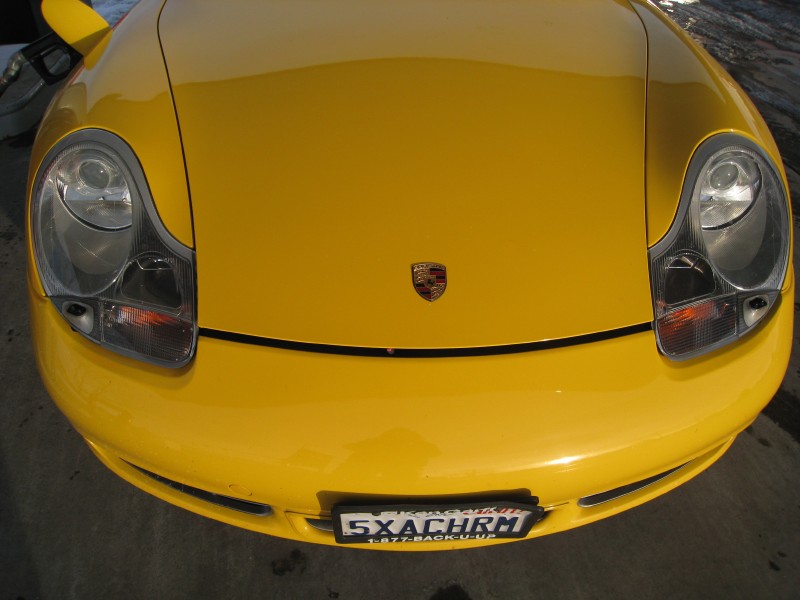 ---
Back to this site's home page.

Created:  03 Feb 2008
Modified: 03 Feb 2008