Mystic and Stonington Point, CT - September 9-10, 2005
---
Our group began gathering on September 9th at the Mystic Seaport in Connecticut. Our host, shown here on the left, was Don Treworgy, the head of the Planetarium.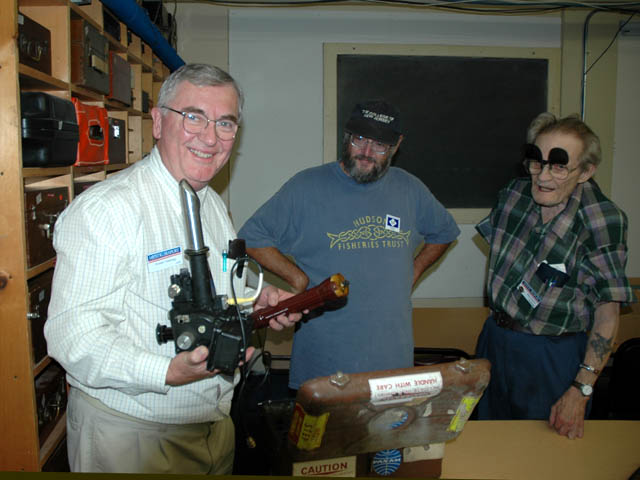 ---
They have quite a collection of sextants that they make available for group instruction sessions.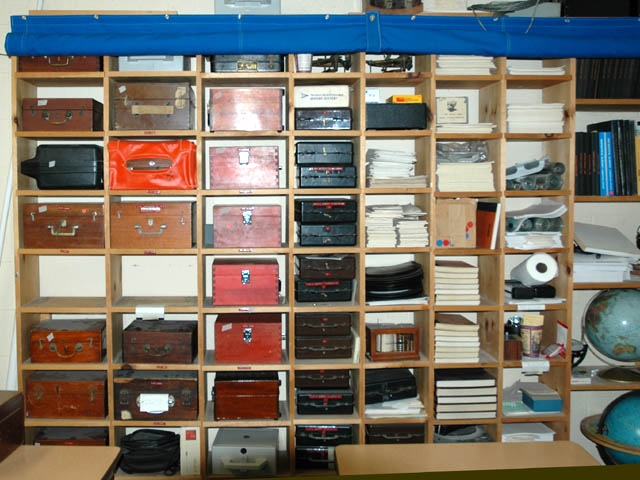 ---
Here is the main planetarium building that we met in. The armillary sphere out in front of the building is featured on the cover of a Dover book on sundails.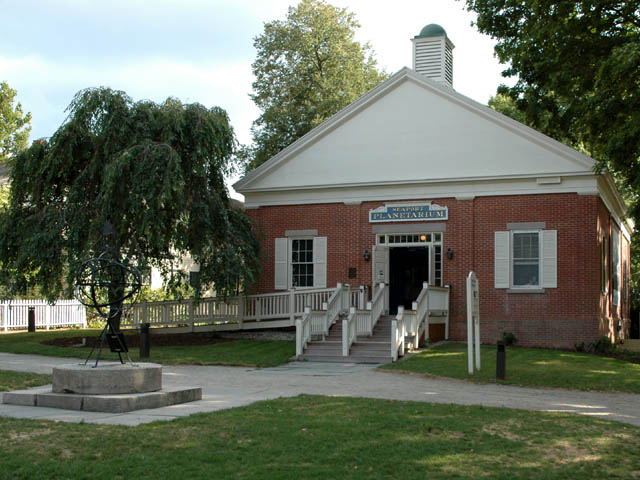 ---
Here is Frank Reed, a student of Don's who has been affiliated with the Mystic Seaport for many years, teaching us about taking "lunars". Frank is a great teacher and really understands celestial navigation and "lunars". He makes it all seem so simple.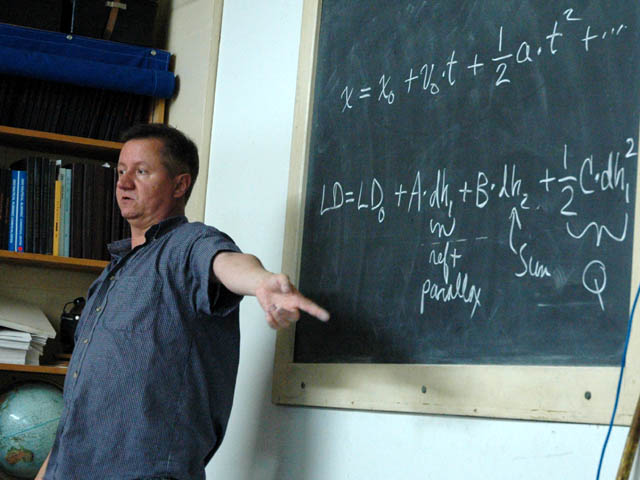 ---
The next day we met at Stonington Point, about four miles from Mystic Seaport. It has about 300 degrees of ocean in view - and we had a gorgeous day!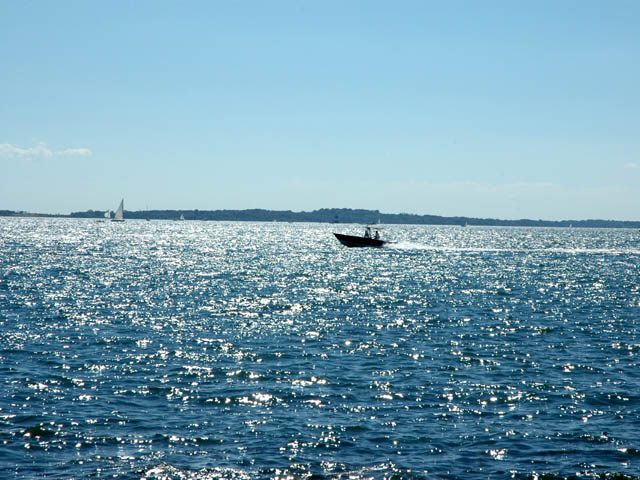 ---
... a great day to be sailing...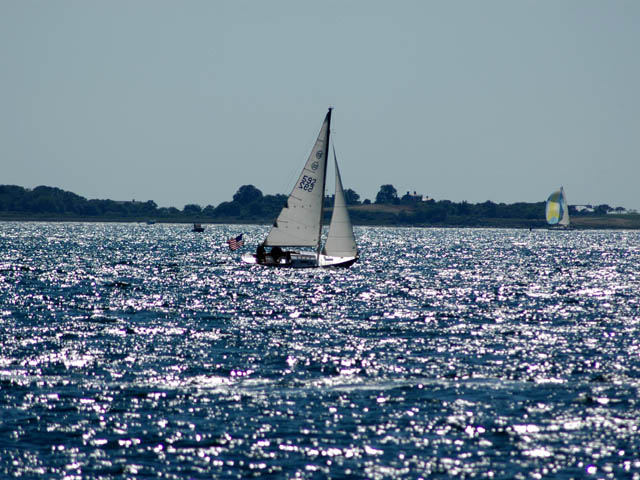 ---
Or motoring. Oh to be on the water!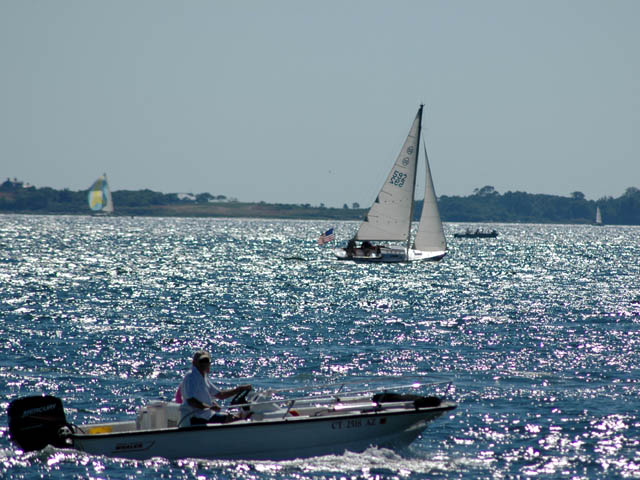 ---
Our oldest navigator was Arthur Pearson, a Navy man, and to the right is Curt Hafner, who I enjoyed talking photography with.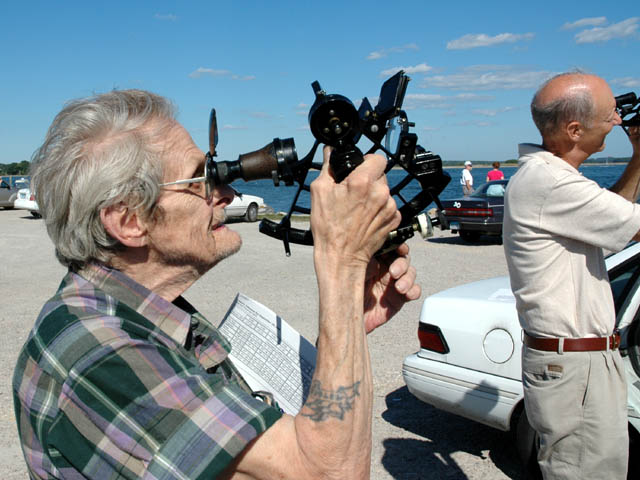 ---
Here are two "lurkers" from NAV-L: Stan Klein seen here in the foreground, and Marc Bernstein in the background. Good guys.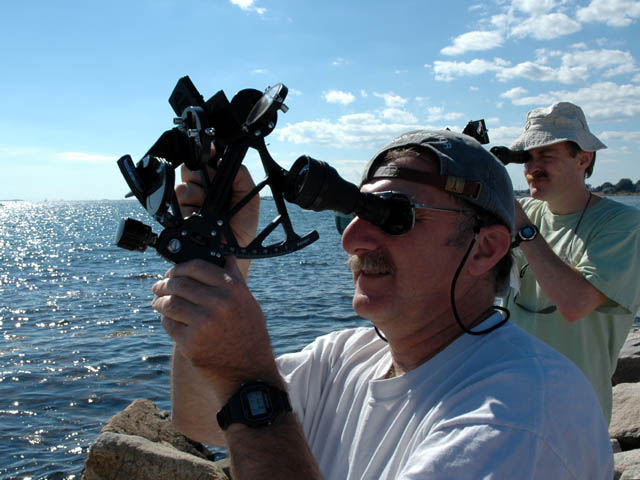 ---
Eight of us began to gather...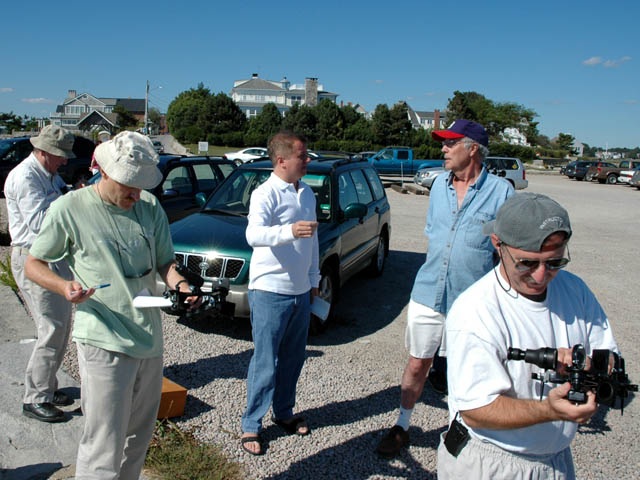 ---
And many of us took our first lunar sights.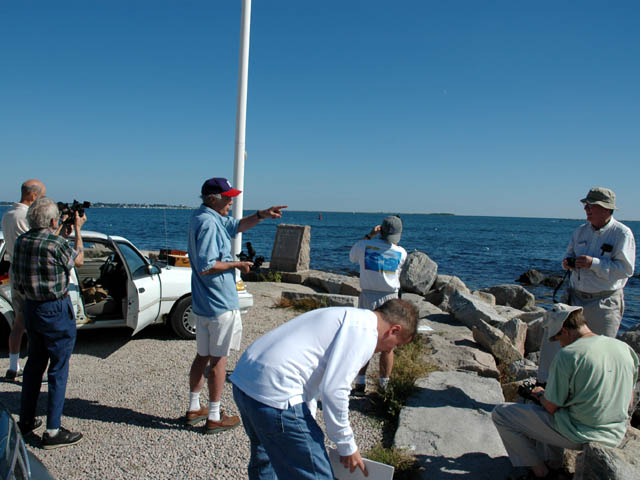 ---
Here Stan and Don talk while Marc listens.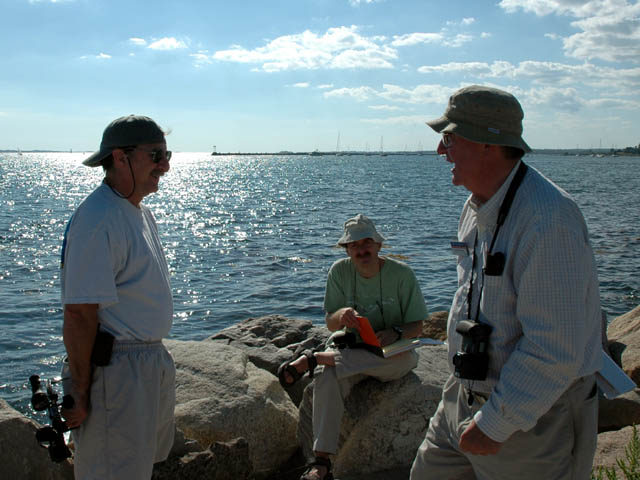 ---
A "team photo" of the group. From left to right: Stan, Dan, Curt, Art, Don, Marc, Gus, and Frank. As Frank said, "We are a monosyllabic lot of celestial enthusiasts ".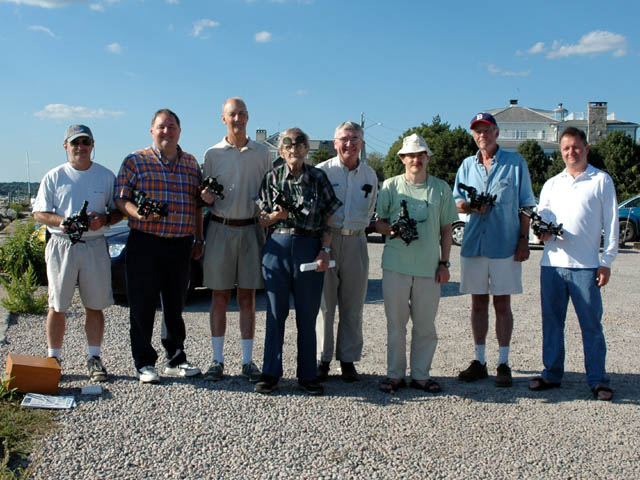 ---
Frank getting his own photos of others...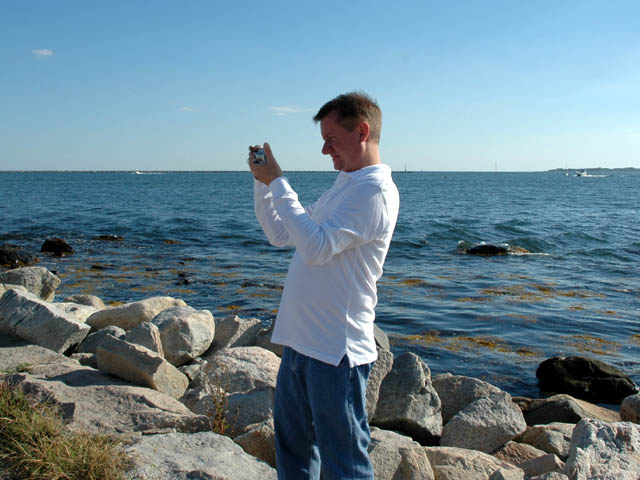 ---
Frank and I. Not a great shot, but I had a great time getting to know Frank. He and I had a pizza later that evening and talked a long time about many subjects.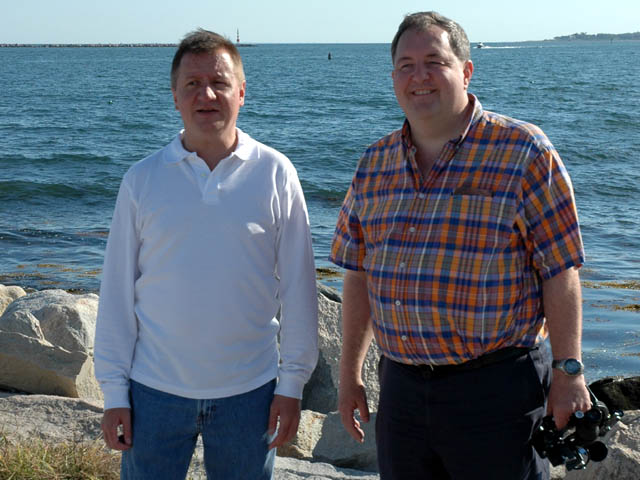 ---
Taking more shots of the sun and moon with our sextants. Those passing by were a bit taken back by so many sextant users.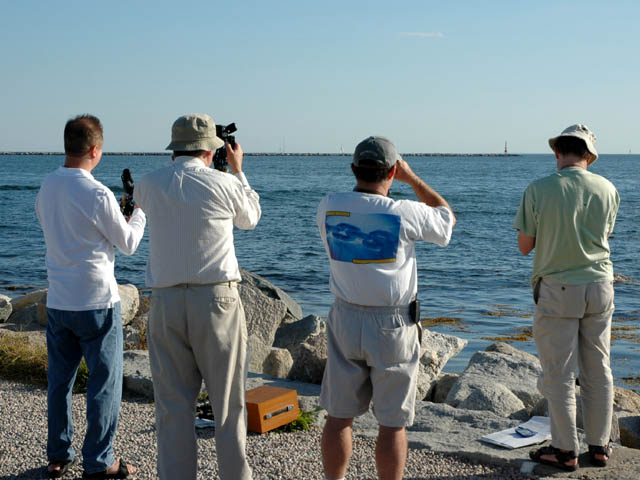 ---
Still going an hour and a half later. What a great gathering.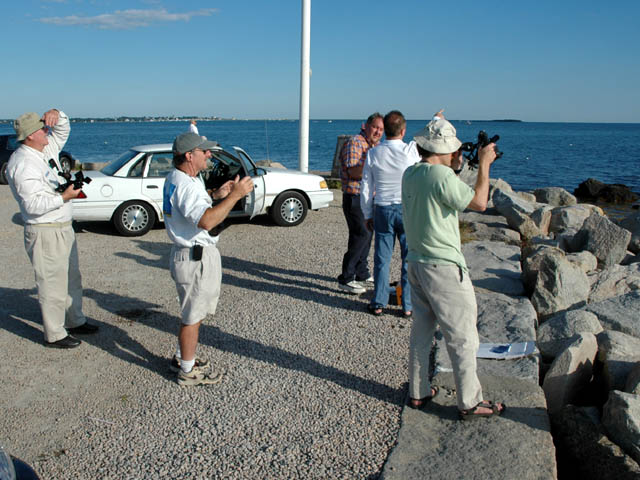 ---
We're going to do it again June 16-18th, 2006 at the Mystic Seaport in CT. Grab your sextant and come join us!

Back to this site's home page.

Created:  21 Feb 2006
Modified: 21 Feb 2006