Gadgets
By Dan Allen.


I like handy, well made gadgets. 440 stainless steel, aircraft aluminum, titanium: things made out of these materials rank high on my list of neat stuff. Nice firm rubber, not hard plastic (especially for grips)... well, you get the picture. Here are a few of my favorite things...
June 2007 Update
An Apple PowerBook G4 15" is my main Mac laptop and is the single piece of gear I would grab if the house was burning down. When I travel on an airplane I carry an Apple PowerBook G4 12" laptop instead. (Apple needs another small laptop.)
An Apple iMac 20" with a 2.1 GHz Core 2 Duo chip and a 500 GB drive became my main desktop machine. Very low power usage (65 W). I like the all-in-one form factor.
A Toshiba Satellite U205 has replaced my Dell Latitude D600 as my main PC laptop. It runs FreeBSD 6.2 most of the time, but occasionally runs Windows XP Professional SP2. This is a nice Intel Core Duo machine that is very fast, yet compact and full-featured. (It needs more pixels.)
I upgraded to an Apple 80 GB iPod Video, black. I still use my 40 GB iPod Photo and 40 GB 3rd generation iPods in cars.
I use a 2 GB SanDisk USB memory stick on my keychain, and a LaCie 8 GB Orange micro hard drive often to move files around. A Western Digital 150 GB portable 2.5" hard drive backs up most of my important files, while a 300 GB 3.5" USB desktop external drive backs up everything.
A Nikon D200 has replaced my D70, along with a Nikkor AF-S 18-200mm f/3.5-5.6 ED DX VR lens that is a 28-300mm equivalent. A large, fast nice camera. I still use my Canon Powershot G3 as my more portable camera.
A nice Sportsman's Warehouse 1 watt LED flashlight is my tiny low-end flashlight. The Surefire E2E remains my midrange flashlight with its Xenon 60 lumens of light. A Cabelas four cell 200 lumen light has filled out the top end of my flashights - and is a great buy. (Surefire has not innovated enough to get my high-end business any more.)
2006 Update
My main desktop machine became an Apple iMac 20" with a 2 GHz Intel Core Duo chip.
I traded in my Chevrolet truck on a 2006 Mercedes E 320 CDI diesel, an unbelievably great car with 34-44 MPG, great iPod integration and my first built-in GPS system.
A TomTom Go910 GPS was added to try something other than Garmin. It has good Mac integration but needs work in many other areas.
2005 Update
My main desktop machine became a Power Macintosh G5 for a while, but due to high power consumption I moved to an Apple iMac G5 20" with a 500 GB drive.
I added a pair of Macintosh PowerBooks, a 12" and a 15". They have a much better aluminum finish than the titanium predecessors and the lighted keyboard on the 15" is brillant.
I added a 2005 Chevrolet Silverado Z71 Extended Cab Standard Bed truck for farm work. Nice engine.
June 2004 Update
A Dell Latitude D600 has replaced my PowerBook G4.
A Dell OptiPlex GX270 has replaced my Power Macintosh G4.
A Surefire E2E has replaced my Streamlight flashlights.
A Nikon D70 has augmented my Canon Powershot G3.
I have upgraded to a 40 GB Apple iPod, but there are many things that can be improved with iPods. They are no longer an essential piece of gear.
I have added a Cruzer Mini 256 MB USB memory stick to my list of cool handy equipment.
I have finally broken down and got a cell phone, a Motorola V120e.
I have added a Brunton Sherpa weather monitor.
I have added a Citizen's Skyhawk titanium watch for its time zone handling and circular slide rule.
My main vehicle is a 2004 Volkswagen Jetta Wagon TDI, a 53 mpg diesel.
My main GPS is a Garmin GPSMAP 276C with a gorgeous color display, but you have to download maps and data to the unit (only from PCs) when it should all be built-in.
Essentials
Electronics
Laptop (Dell Latitude D600 or Apple PowerBook G4)
Calculator (HP-48GX)
GPS (Garmin GPSmap76)
Weather monitor (Brunton Sherpa)
Digital camera (Canon PowerShot G3, Nikon D70)
USB memory for backup (Cruzer Mini 256 MB)
Hard disk for backup (Apple 40 GB iPod)
Cell phone (Motorola V120e)
Inverter
Ethernet cables
CD-RW, CD-R blanks
Chargers
Tools
Knife (Myerchin)
Multi-tool (Leatherman SuperTool)
Flashlights (Surefire E2E, Princeton Tec Aurora headlamp)
Survival kit (Doug Ritter / Adventure Medical Pocket Survival Pak)
Binoculars (Leica 7x42 or Leica 8x30)
Sunglasses (polarized)
Pencil (0.3 mm mechanical, Alvin or Staedtler)
Pen (retractable blue fine ballpoint, Parker or Lamy or Pilot)
Paper (graph and 3x5 cards)
Reading (LDS Quad)
Atlas (Rand McNally pocket USA)
Sextant (Astra IIIb, Francis Barker & Son Pocket sextant)
Slide rule (8" Pickett)
Consumables
Water (Diet Pepsi)
Food (Gorp, California dried apricots, Pemmican beef jerkey, pretzels)
Candy (Sweet Tarts, chocolate bars, Nutri-Grain cereal bars)
Medicine (asprin, vitamins)
Batteries (AA, AAA, CR123, CR2025)
---
Computation
I love laptops. My latest in a long string of Macs is an Apple Macintosh PowerBook G4, Titanium. It has an 800 MHz Power PC G4 (7455) chip, 512 MB of RAM, a 60 GB hard disk, DVD/CD-RW Combo drive, 2 USB ports, 2 firewire ports, built-in Airport 802.11b wireless 10 Mbit and built-in 10/100/1000 Mbit Ethernet, a 56K modem, and a 15 inch 1280x960 LCD display. It is very fast, very well made, and in my opinion is the best computer ever made. I am running Mac OS X 10.2.8 on it, but I still use the MPW Shell all the time! I am booting to Mac OS 9 more and more these days.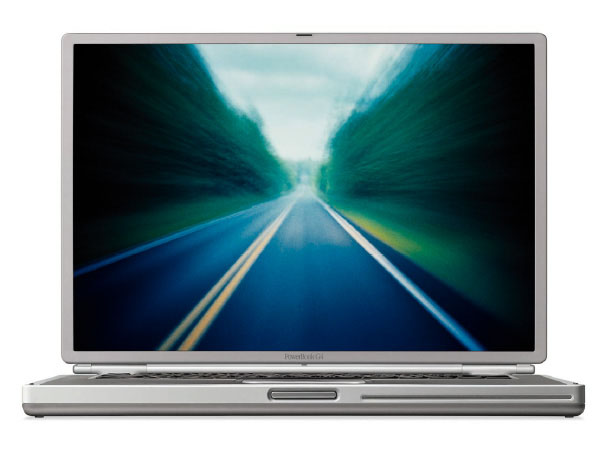 ---
For once I now have the state-of-the-art Apple desktop system. I bought a Apple Power Macintosh G4 dual CPU tower, with two 1 GHz G4 chips, 512 MB of RAM, a 120 GB 7200 RPM hard disk, a DVD-RW burner, and the same set of ports and Gigabit Ethernet as the laptop. With it I have a 22" Apple Cinema display (1600x1024) which is simply gorgeous. Mac OS X 10.2.1 is the OS.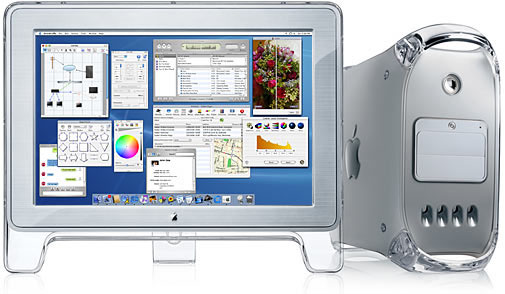 ---
I also have an Apple iPod, a 10 GB model. We use it in the car to carry and play over 2,000 songs. What a nice piece of engineering. It is a great backup tool for my Macs. The FireWire interface makes copying large amounts of data very fast.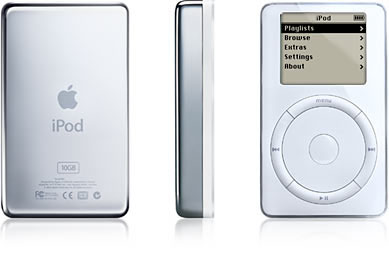 ---
Navigation
The navigation tool of choice is a Garmin GPSMap 76. They have built-in maps and more detailed maps and info can be downloaded from a PC. It uses 2 AA batteries and has a terrific display.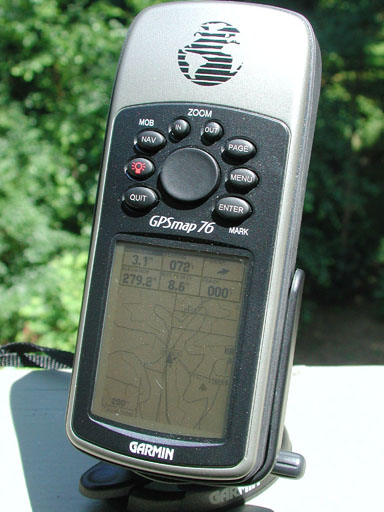 ---
One must always have accurate time. A great deal is this Seiko SLL033 Perpetual Calendar watch, which is about ten times more accurate than most quartz watches.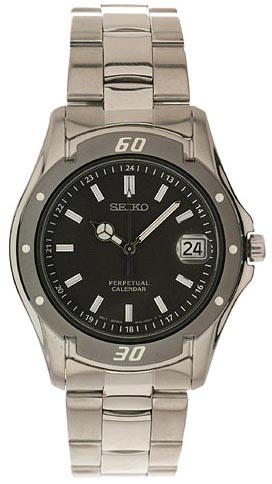 ---
I was given a new Citizen BL1020-55H Perpetual Calendar watch, which runs on solar power. It is great: since I got it I haven't worn anything else!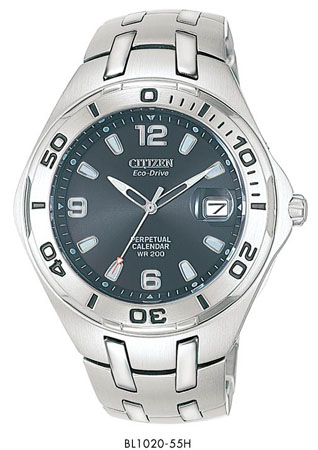 ---
Calculation
The best calculator around is the HP-48GX, or its slightly less expensive cousin the HP-48G+. The newer HP-49G is neat for symbolics, but just doesn't cut it as a calculator. The HP-48G+ can be had for under $100, and it has Reverse Polish Notation (RPN), the only way to go in a calculator.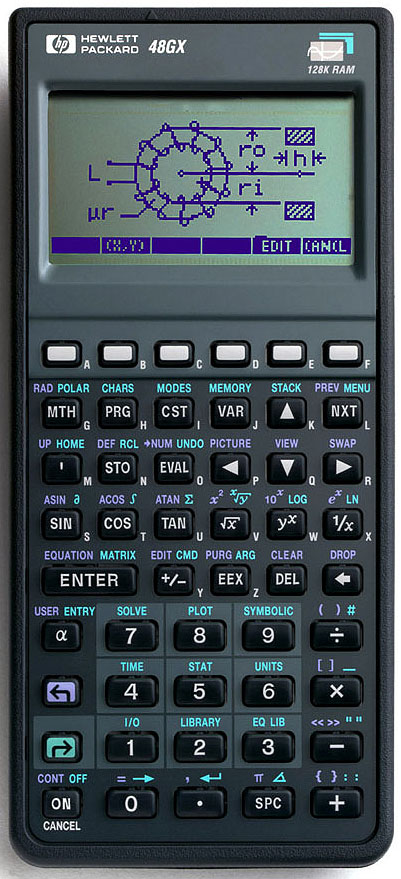 ---
Before calculators there were slide rules, now almost impossible to find. This circular Pickett slide rule was a gift when I was young. I've always treasured it. It is only 3" in diameter, and it has the trig scales on the reverse.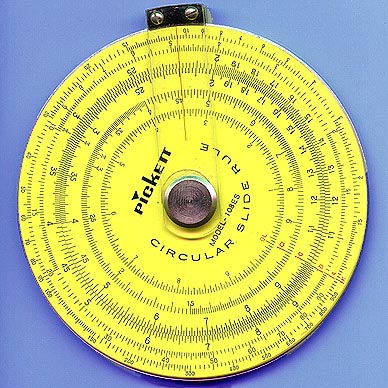 ---
Optics
My latest camera is the Canon PowerShot G3 digital camera. It is a 4 megapixel camera with USB and a 35-105mm f/2-4 zoom lens. It has an intervalometer and includes software for creating 360° panoramas and virtual reality tours. It has a particularly strong built-in flash and great manual override controls like a professional camera. A bit pricey ($800), it is worth it.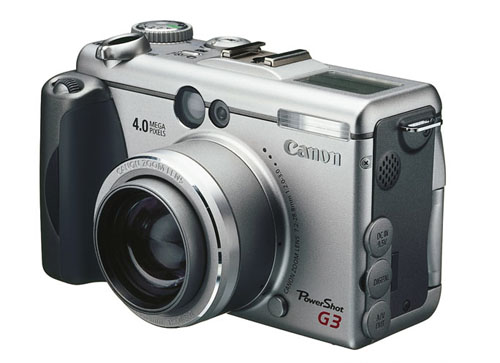 Before my Canon, I had a Kodak DC-3400 Digital Camera. It is a 3 megapixel camera, with USB, a relatively long-life lithium chargable battery, and a great 28-84mm zoom range. It can fit into a pant's pocket. Highly recommended, it is a best buy for digital cameras but unfortunately Kodak has discontinued it without a good successor. If you can find one, buy it.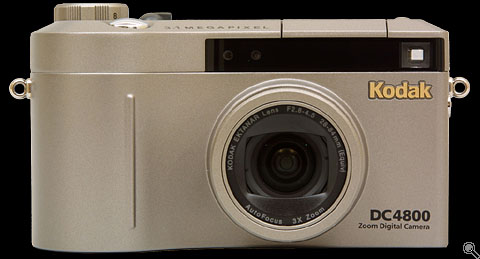 ---
For binoculars, my favorites are a pair of Leica 7x42 Marine binoculars. They are center focus, rubberized, waterproof, and incredibly brillant, with gorgeous colors. They are expensive, but worth it.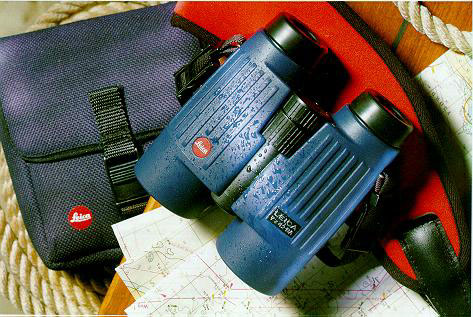 ---
I love my Ray Ban Outdoorsman Ambermatics. They no longer make the Ambermatic lenses which automatically lighten in darker conditions, or darken in very bright light, which is a shame. Classic styling, well made eye protection.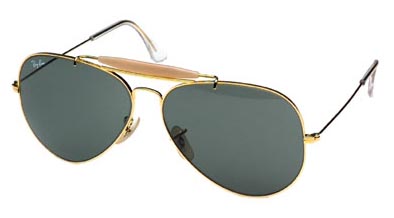 Notice the lack of cell phones. I had one and when it broke I never replaced it. They are an electronic leash. Free yourself and get rid of your cell phone: it will liberate you!
---
Tools
This new Victorinox CyberTool 34 is great! It has a full complement of Torx, Phillips, and normal screwdrivers, as well as scissors, pliers, etc. Very handy when dealing with computers and other nifty gadgets.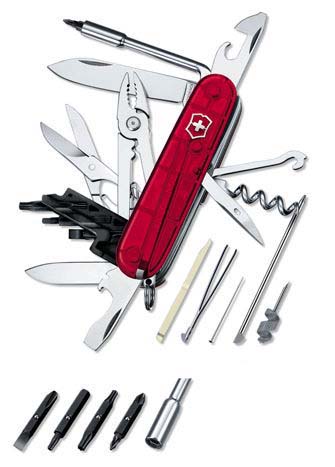 ---
The must have in your pocket at all times tool is the Leatherman Micra. This fine tool has scissors, a knife, a ruler, screwdrivers, and is so compact and small it is never a problem. Also available in colors, but they scratch easily so I recommend the chrome/silver finish because it holds up better.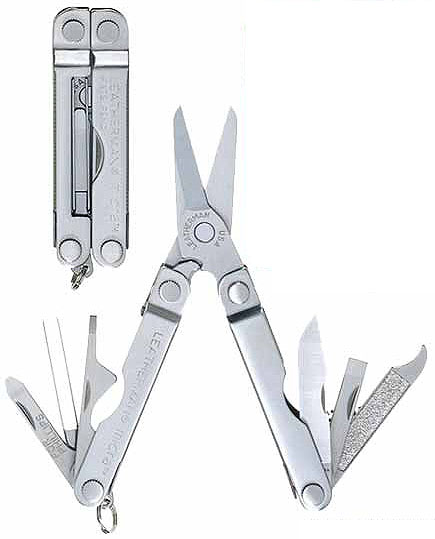 ---
Good quality rope is a great tool for many things.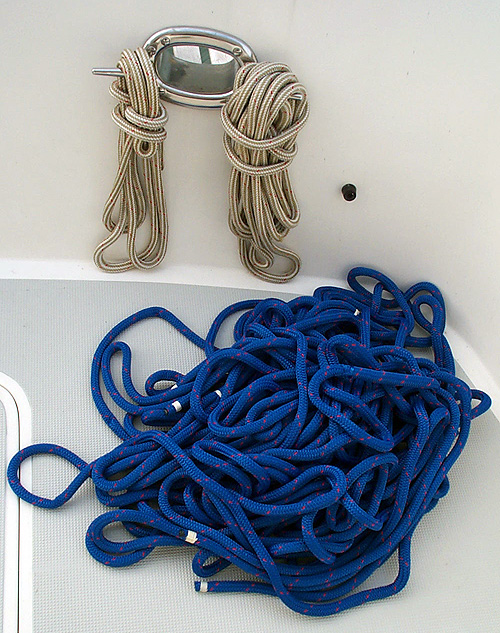 ---
On a boat, you need a Myerchin L377P. This knife has a locking serrated blade, a marlinespike for taking out knots, and an LED flashlight. It is made in Japan of 440 stainless steel. Very nice.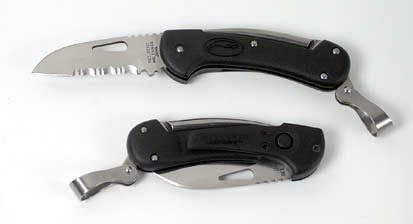 ---
Victorinox now has a nautical knife with a marlinespike and a locking serrated blade. It is called the Skipper, or the Mariner or Helmsman if it does not have the pliers. I have a Victorinox Helmsman model and it is very nice, and for $30 at West Marine you cannot beat it!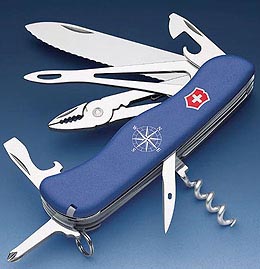 ---
For serious pocket tools, the king is the Leatherman Super Tool. It has an unbelievably serious and beefy feel to it. The Super Tool recently has been slightly upgraded with rounder ends. The pliers feel like real pliers, far stronger than the Victorinox CyberTool. The ruler feature is great and is not present on the newer Leatherman Wave. Get one.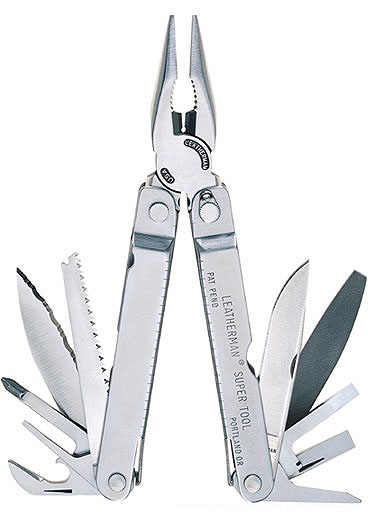 ---
A handy light made of nice aircraft aluminum is the Mag-Lite 2 AA flashlight unit, available in many colors. It has a great feel to it, is small, and does the basic job of lighting up whatever you are working on up close.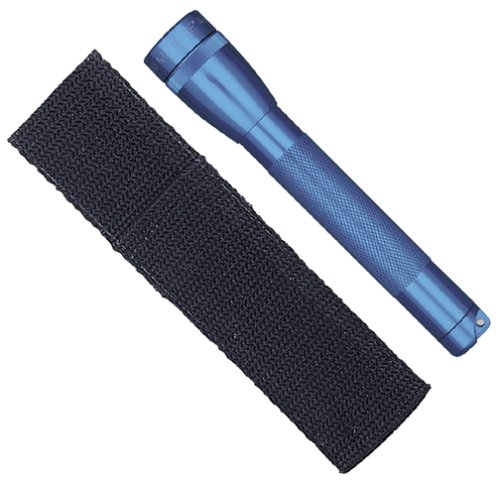 ---
I have begun to carry in my shirt-pocket a Mag-Lite 2 AAA flashlight that seems just about as bright as the larger 2 AA Mag-Lite. Very nice.

---
Do you want a bright flashlight that is small? Look no further than the rechargable Streamlight Stinger. It is not cheap, but police use these all the time. They are serious. If your car's headlights aren't working, you could almost use one of these to drive with! Available in black or yellow.

---
Another great flashlight is this neat Streamlight Syclone, which uses 4 AA batteries and has a rotating head. The white light is pretty decent, and it also has a neat orange LED light that will go for 72 hours straight!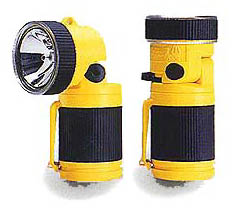 ---
My latest flashlight is the C. Crane Expedition, which uses 7 white LED lights. It has a beautiful blue-white light, very even, and runs for 50 hours at full brightness on 3 C-cell batteries, but continues to run for another 100 hours at reduced brightness. Amazing! Available here.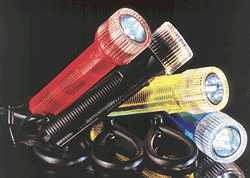 ---
Back to Dan Allen's home page.


Created:  13 Jun 2001
Modified: 30 May 2007