Hogle Zoo
On Saturday February 19th, 2005, we went to the Hogle Zoo in Salt Lake City as a family. As a family we have been to several zoos over the years, but it was 1993 since we were at the Hogle Zoo last: it was time for another visit.

It cost $40 for us to get in: 5 adults at $7 and one child at $5. The place is undergoing a lot of construction, so much that we got free certificates for a hot dog or a gift from the gift shop. The construction is supposed to be done this summer.

It was a cold and windy day and very few people were at the zoo: no lines, no crowds. It was nice!
---
The Meerkats are always fun to watch. We saw a zoo employee inside the cage with these cute and fast little critters, feeding them. They crawled all over her, and chewed on her shoes, but were quite tame. Their scientific name is Suricata suricatta.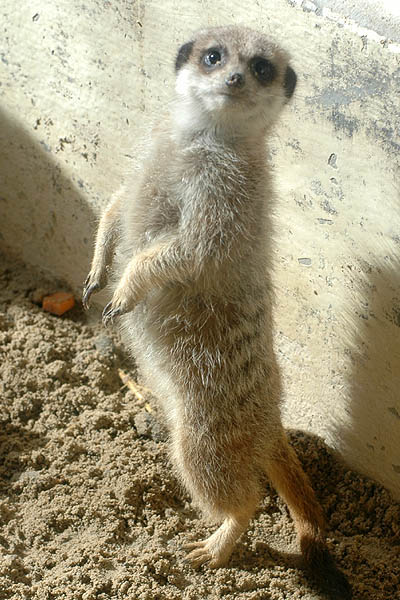 ---
The Siberian tiger is so impressive, but hard to photograph through bars: Beth got the best photo of the day, shown here. This large male is very healthy. The tigers tied for our family's favorite animal of the day.
When seen in a cage one feels sorry for them at first, but the Chinese market for tiger body parts leaves us no choice: we must try and breed these cats in captivity or they will be gone soon. Siberian tigers number about 300 in the wild. Their scientific name is Panthera tigris altaica, although when I was growing up it was Panthera tigris longipilis.
Note: The well known English mammalogist, Mr. R. I. Pocock, in a learned paper which appeared in The Journal of the Bombay Natural History Society, Volume XXXIII, No. 3, pp. 505-541, May, 1929, has pointed out that Panthera and not Felis or Tigris is the correct generic name for the tiger, and also that the correct name of the tiger inhabiting Manchuria, Korea, the Amur Province, Transbaikalia, Primorskaya or the Maritime Province of Eastern Siberia and the Ussuri is Panthera tigris amurensis (Dode), while the name Panthera tigris longipilis (Fitzinger) rightly applies to the tiger of Central Asia. Web Ref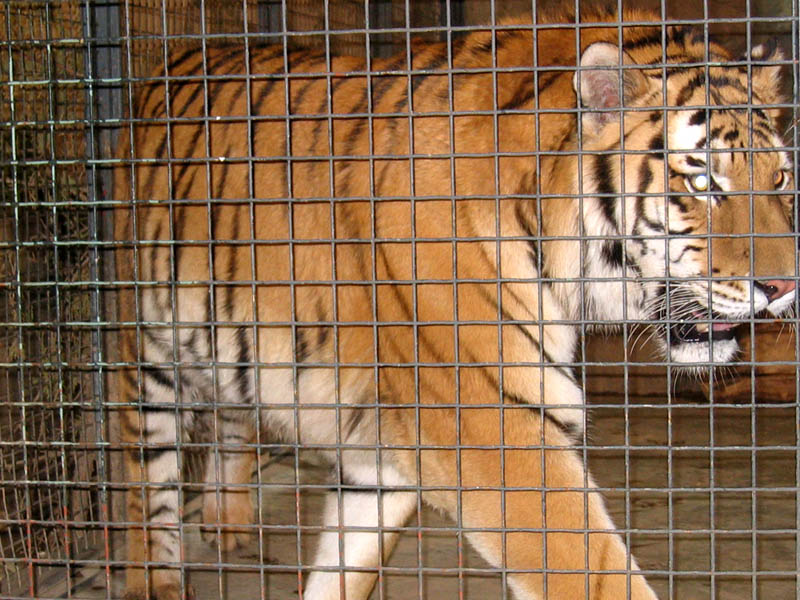 ---
The tiger's competition was this wonderful little animal, a blend of cat, raccoon, panda, and bear. Our other family favorite was the Red or Lesser Panda, whose scientific name is Ailurus fulgens. This was Beth's best photo with her Canon S410 camera.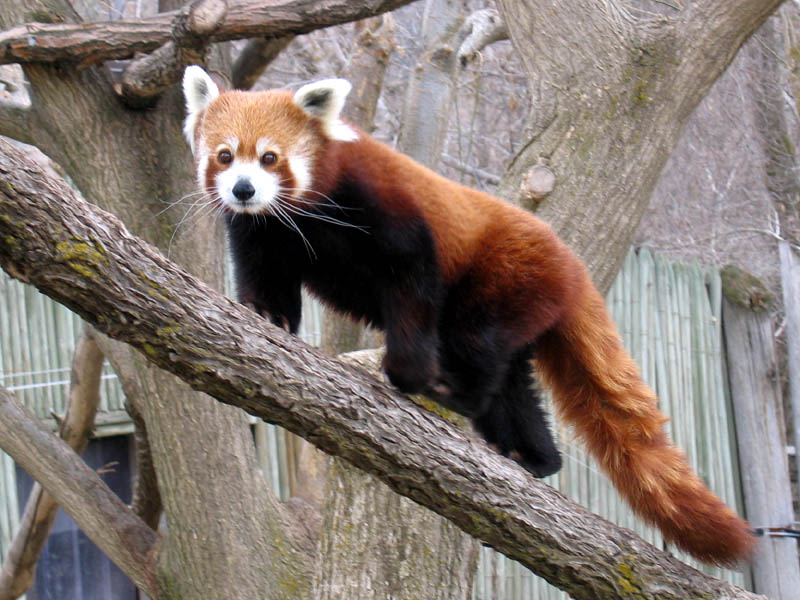 ---
These next two photos were my best with my Nikon D70.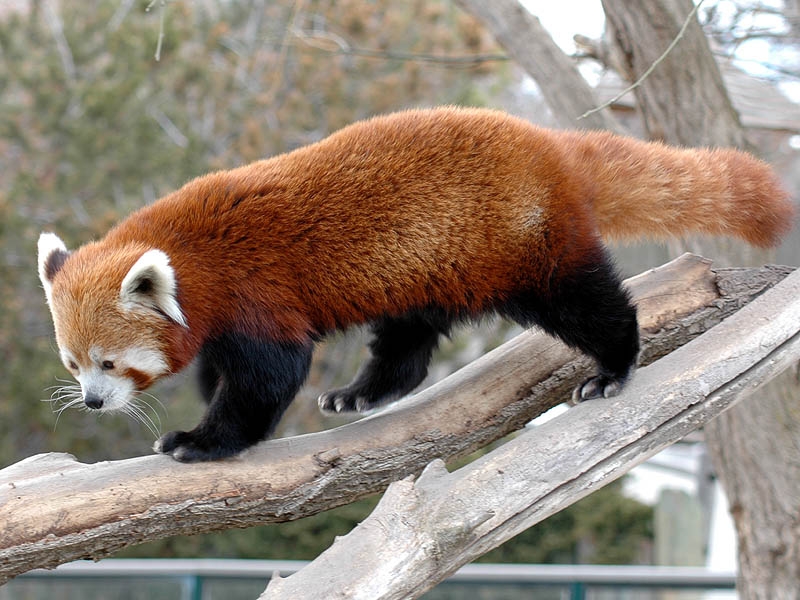 ---
These beautiful animals are very endangered now. They live in the Himalayas.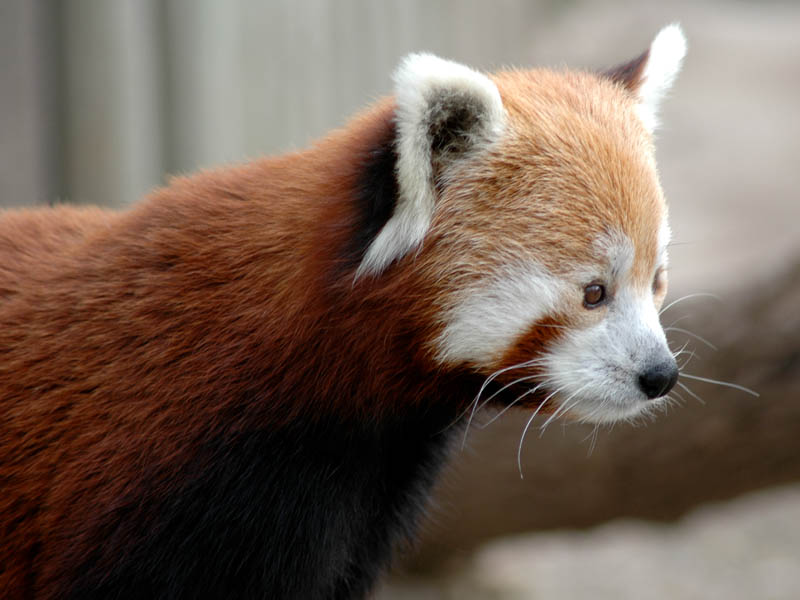 ---
They had beautiful cougars, also known as mountain lions, or pumas, or as I like to call them, Felis concolor. This shot was taken through a fence - it was my best photo of the day. (Nikon D70 with 70-300mm f/4-5.6 ED zoom at 300mm.)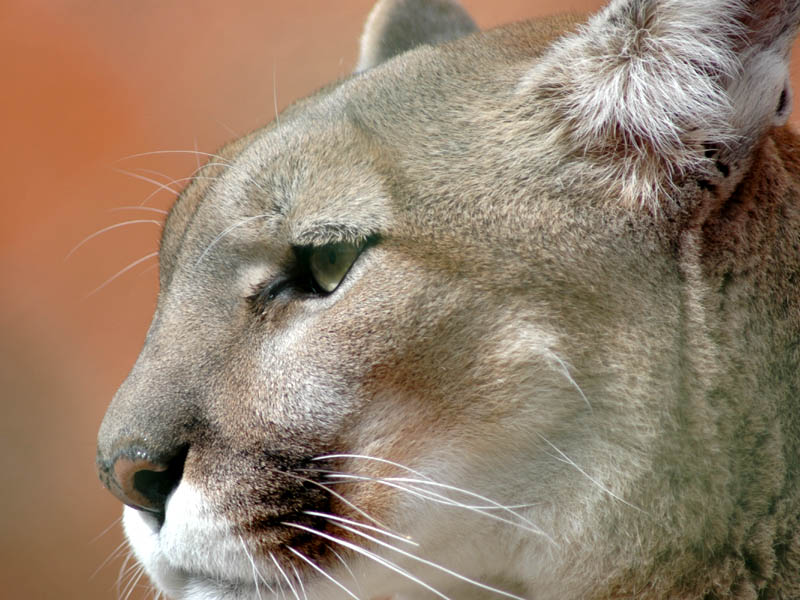 ---
Here we are leaving the zoo, on our way to Marie Callender's for a fun breakfast, lunch, and dinner, all in the same meal! And yes, we brought some pieces of pie home with us.
---
Back to this site's home page.

Created:  19 Feb 2005
Modified: 22 Feb 2005