Recent Allen Activities - February 2003
I have not been as motivated to update the web site recently, but today I got going and here are a few things from the past month.
---
We went to Lake Havasu in February to see Beth's family. Here is Joshua in the car, with a newly acquired Nintendo Game Cube, his pride and joy shared with Brigham.
---
Rachel brought her friend Kamy along, and Brigham is forever the ham. Get it? Brig HAM?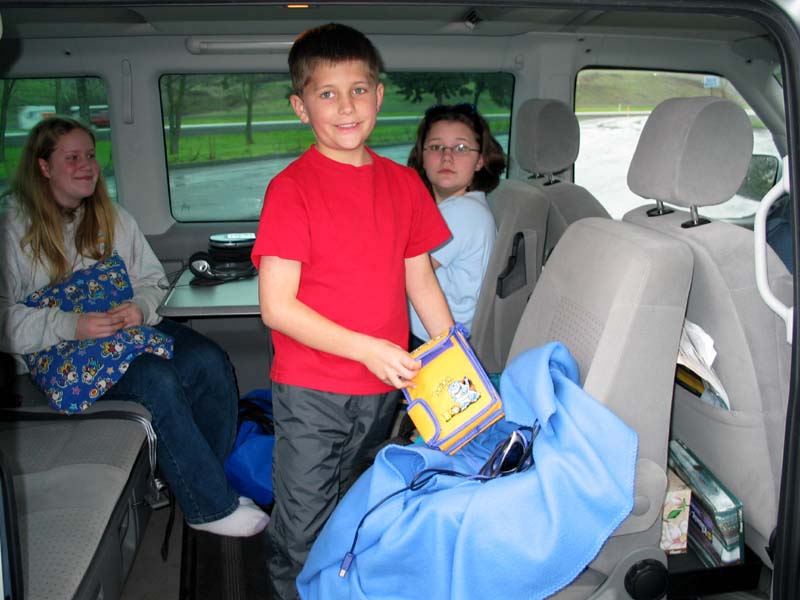 ---
Beth loves purses and bags. Here she is happy as usual, with lots of bags, retiring to the rear of the EuroVan to let Andrew have a little time to himself up front.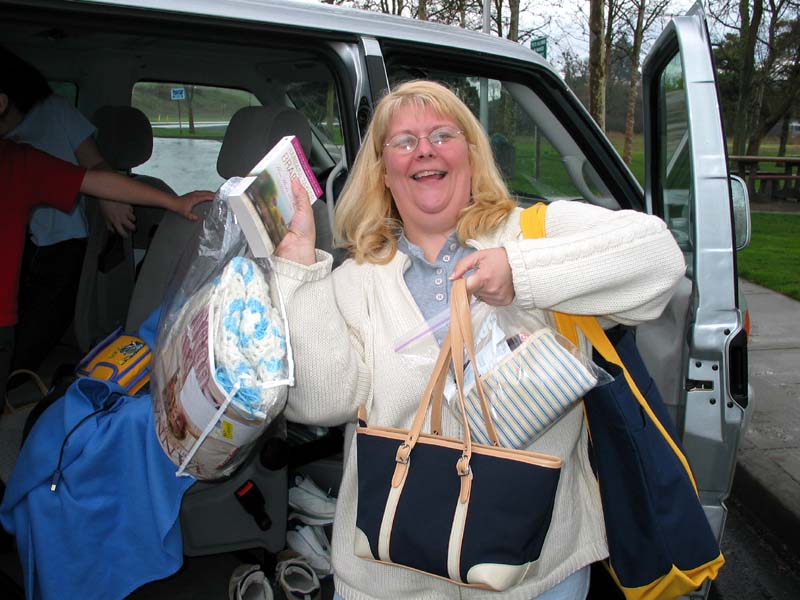 ---
Andrew likes being left alone. Here he gets to ride up front with the driver (Dad) and listen to his jazz music and write down happy thoughts. Andrew is always writing things down.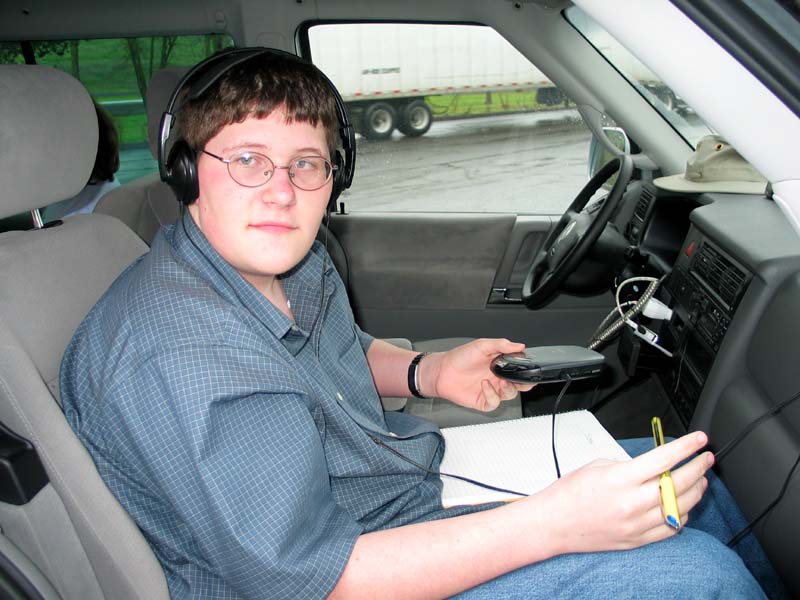 ---
At a Shell gas station in Weed, CA we met a man from Mount Vernon, WA who sells power supplies. One is seen here on the front of his very unusual 1971 Pinzgauer Swiss Army truck. It is made in Austria and he imported it here legally as it is older than 25 years old. Notice the large solar panels on the sides, which run his fridge! The company (Styer Puch) also makes the Mercedes G500.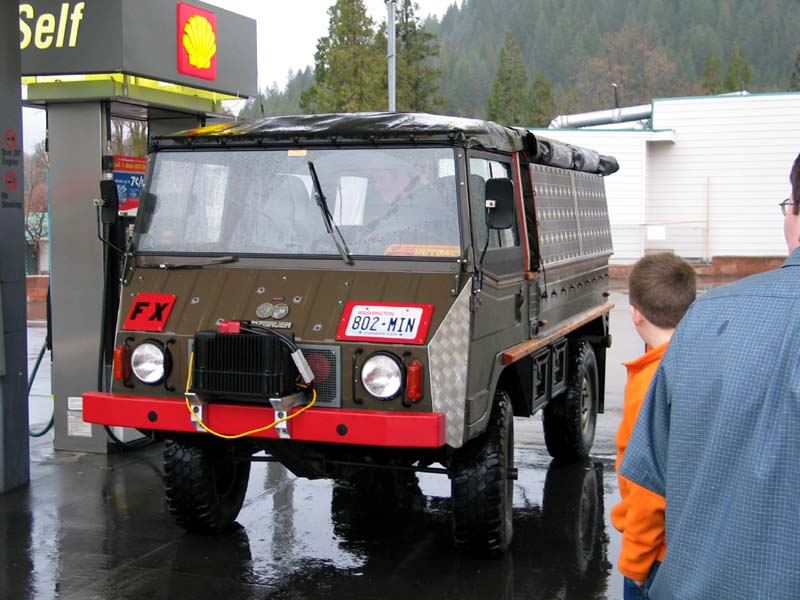 ---
In Mojave CA we saw a great old Volkswagen Thing, with an external oil cooler.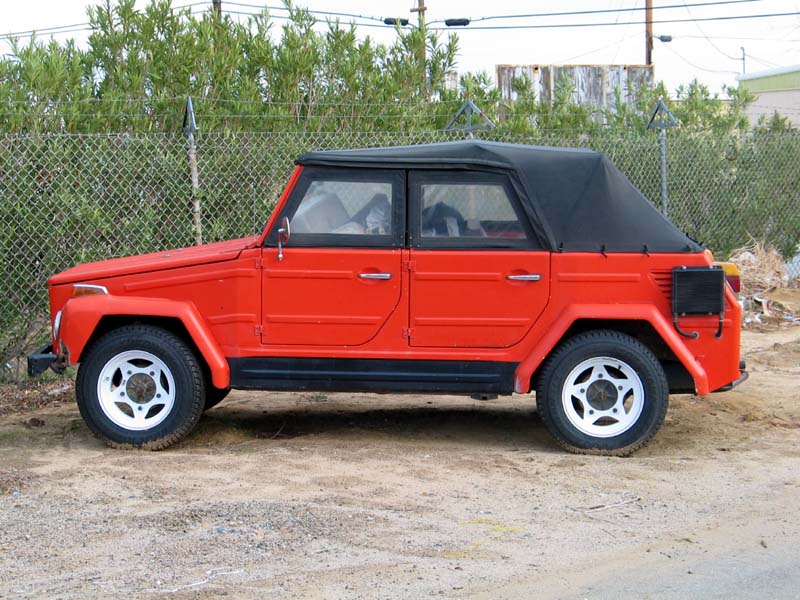 ---
While in Lake Havasu Beth's brother Joe gave the kids a tour of the fire station and the latest truck. He also showed us a new pair of infrared vision goggles that could show the heat of people's footsteps! Joe also took the younger boys offroading in his Samuri. The boys love Uncle Joe.
---
In Paradise is a field with llamas, the American camel.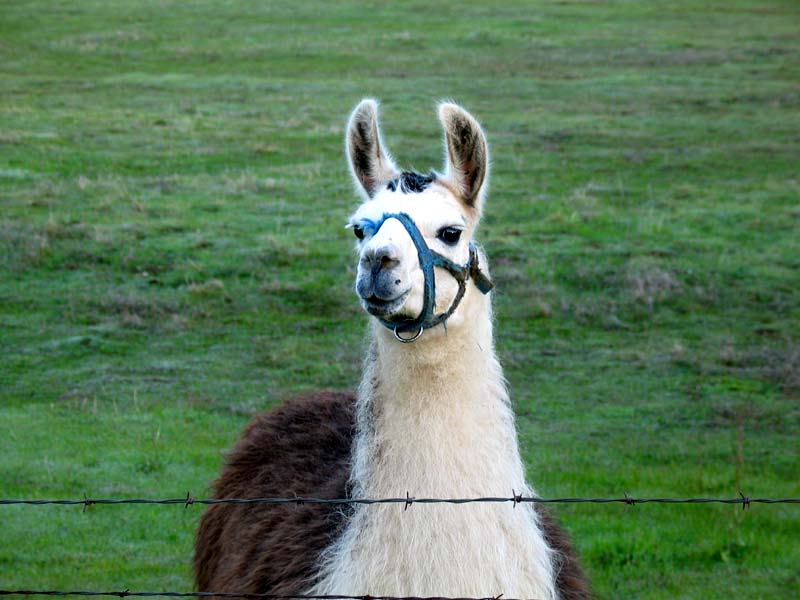 ---
Mount Shasta looked great in Northern California.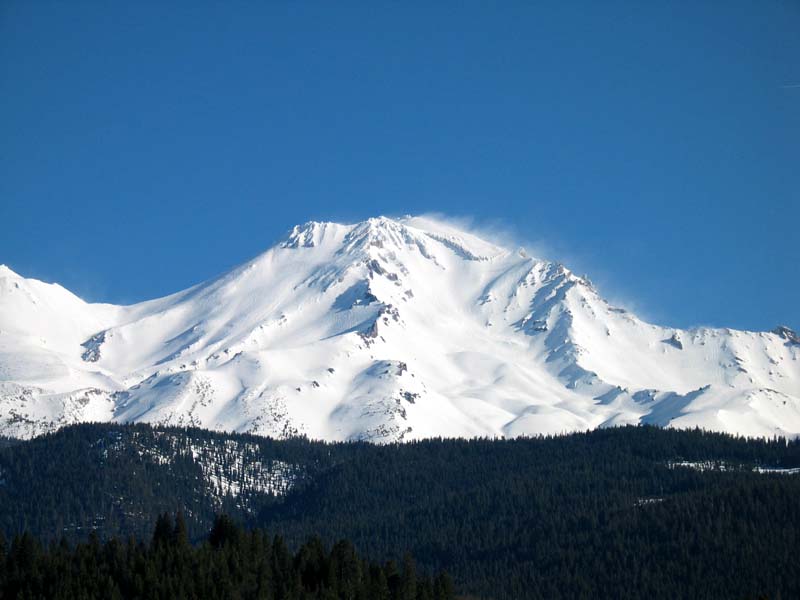 ---
In February my life-long friend Ken Davis came up to visit and on the 27th we circumnavigated Guemes Island on the Tollycraft. Fun was had by all on a beautiful day in the San Juans.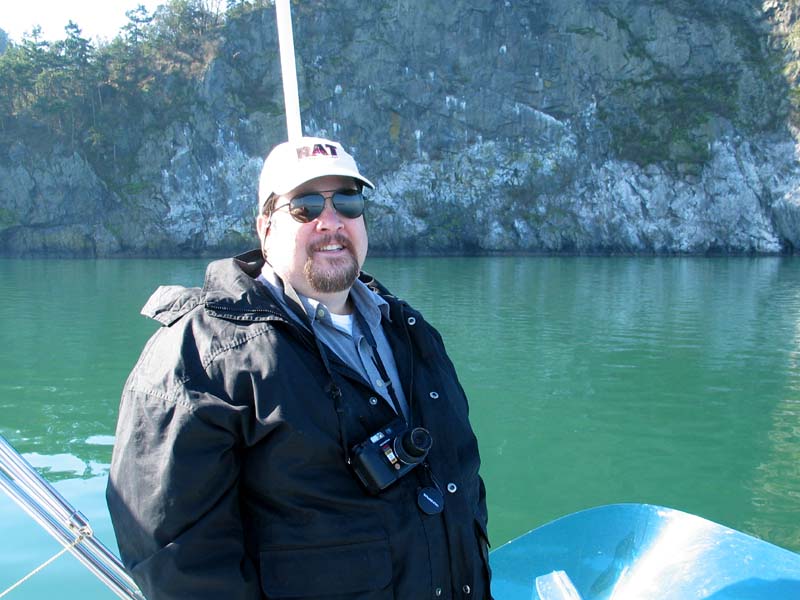 ---
I told you it was nice! The island to the right is Guemes Island.
---
A Russian freighter was taking on lumber in Anacortes.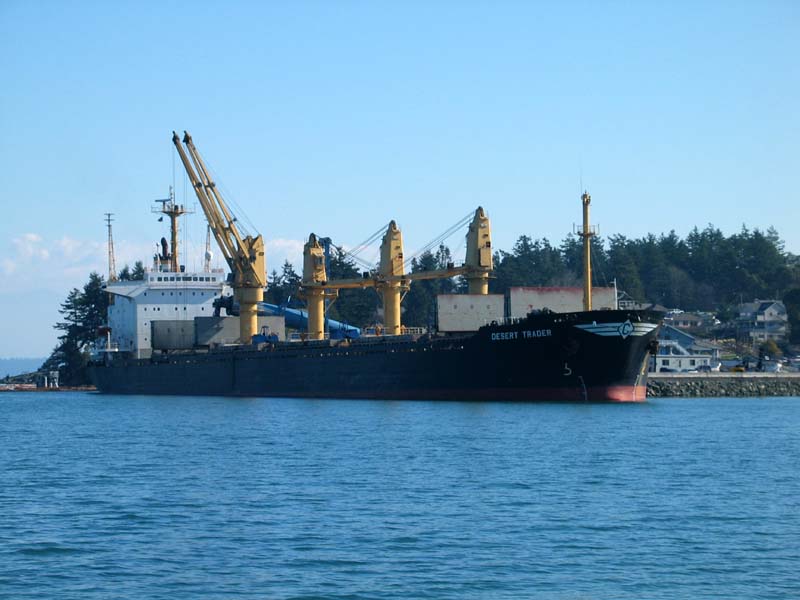 ---
And for the past week Beth has been taking care of a small two week old baby girl named Jasmine. (We're foster parents.) She has been starting to have facial recognition so it is time for her to go or else will have five children!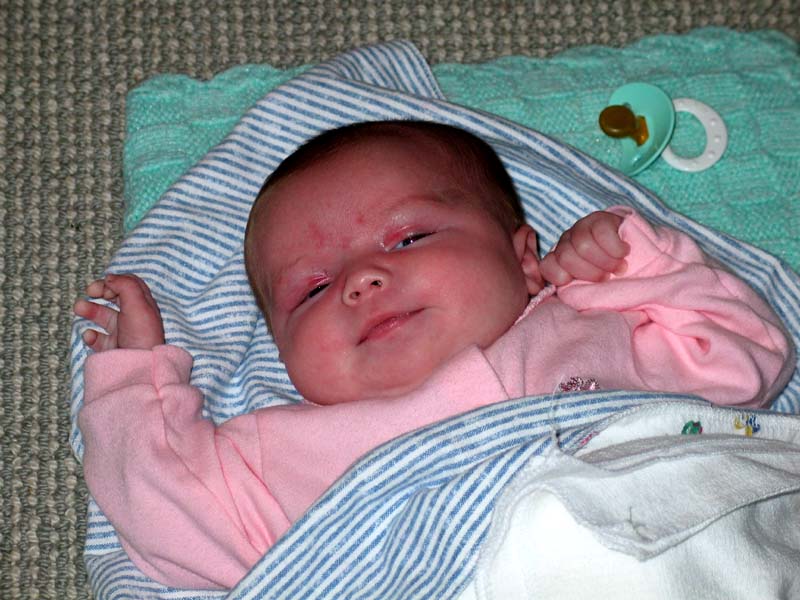 ---
Photos taken with a Canon Powershot G3 4MP camera.
Back to this site's home page.

Created:  3 Mar 2003
Modified: 3 Mar 2003