that is open 24x7!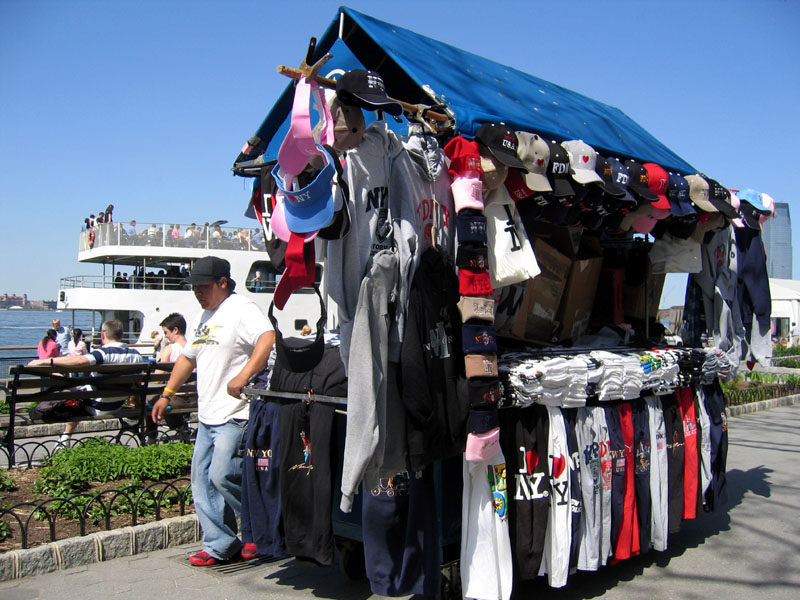 ---
We then walked into the Wall Street area and made our way into the Trinity Church cemetary where we saw the graves of many famous people, including Robert Fulton, and Alexander Hamilton, seen here.
---
We stopped at street vendors often to try their tasty hot dogs, skewers of meat, lamb sandwiches, and of course cold soft drinks. I like how this vendor set up a nice display at the end of the cart.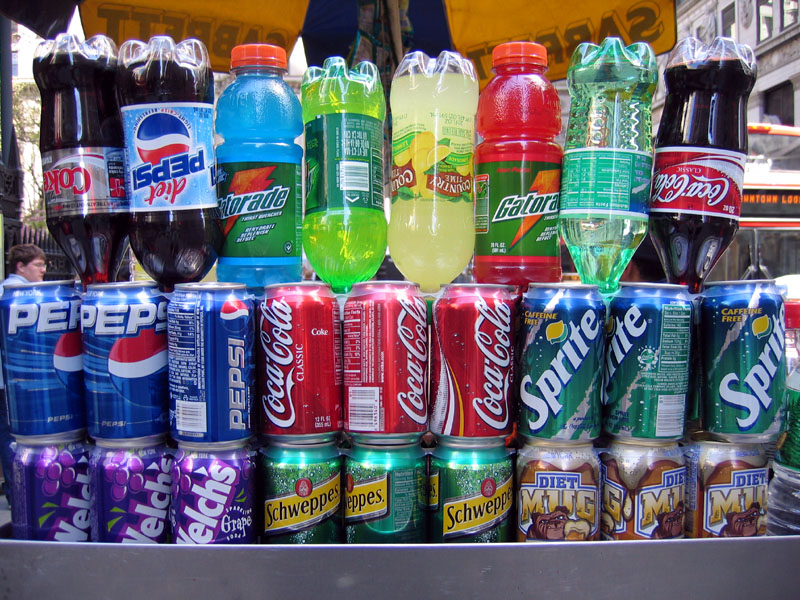 ---
We stopped for a break to look at Ground Zero where the World Trade Center used to be. A happy crew!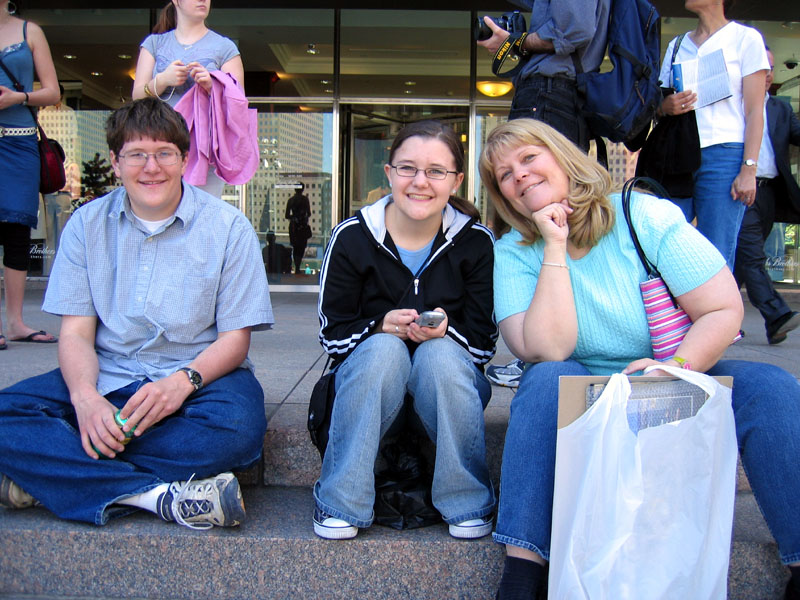 ---
We went through Grand Central Station a lot (building in foreground), and I always enjoy looking at the Chrysler Building (tall building in the back).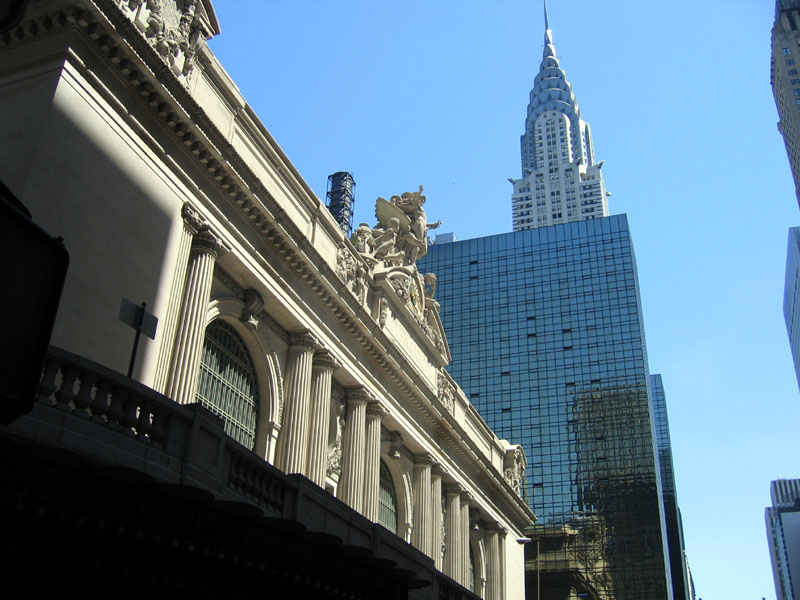 ---
We found an art gallery and bought two paintings which we had sent home. This one of ships and the ocean was for me...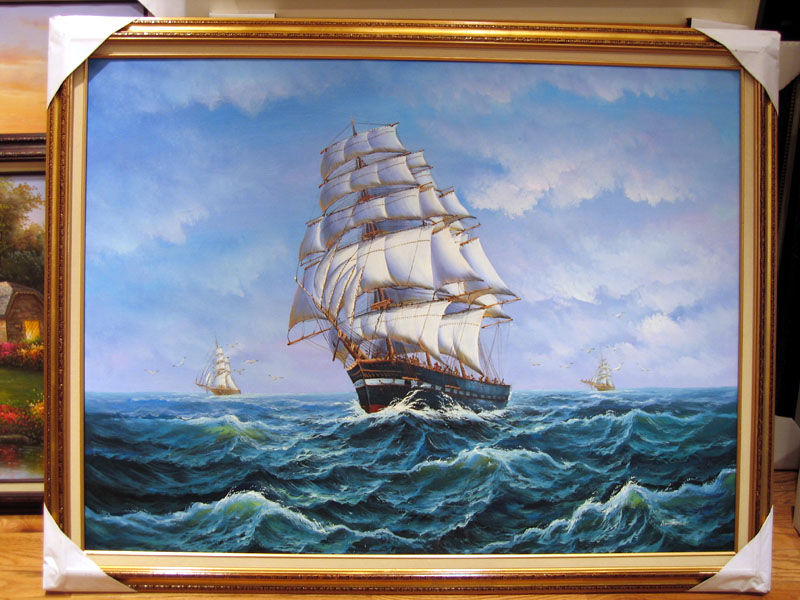 ---
... and this one of the Mediterranean was for Beth.
---
Walking near Times Square we saw a modest businessman's car, a Maybach 62 in a beautiful blue... Beth actually struck up a conversation with the driver of the car while he waited for his employer.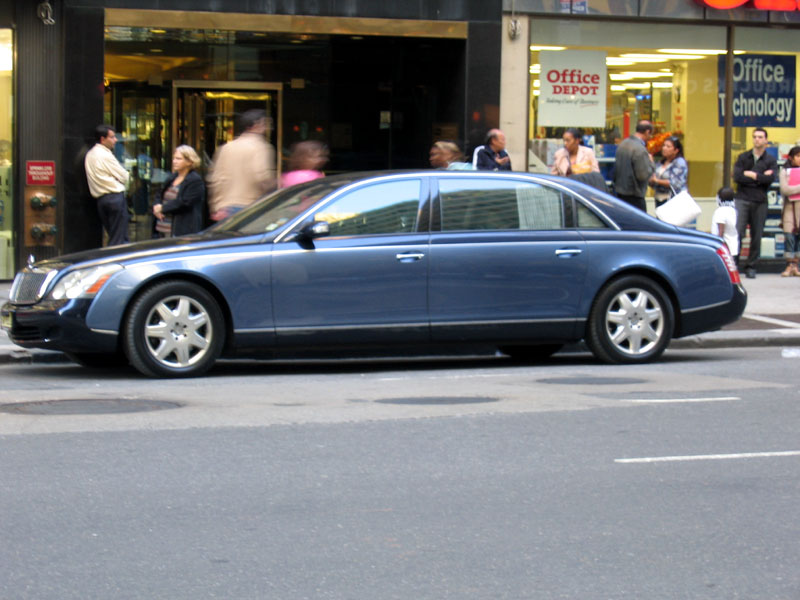 ---
We had a tasty steak dinner at Tad's again - for a very reasonable price. (Just off of Times Square.)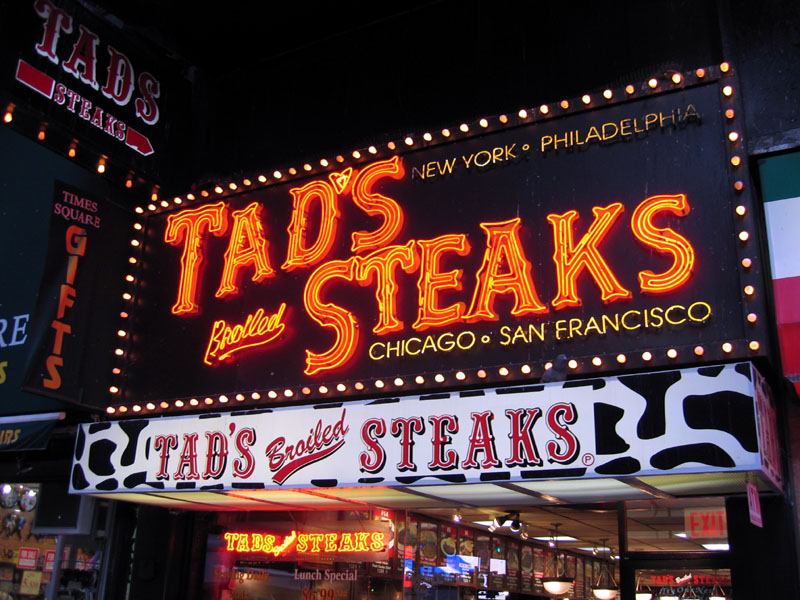 ---
This is part of a BMW V-12 engine on display at the New York City Car show. Impressive machining!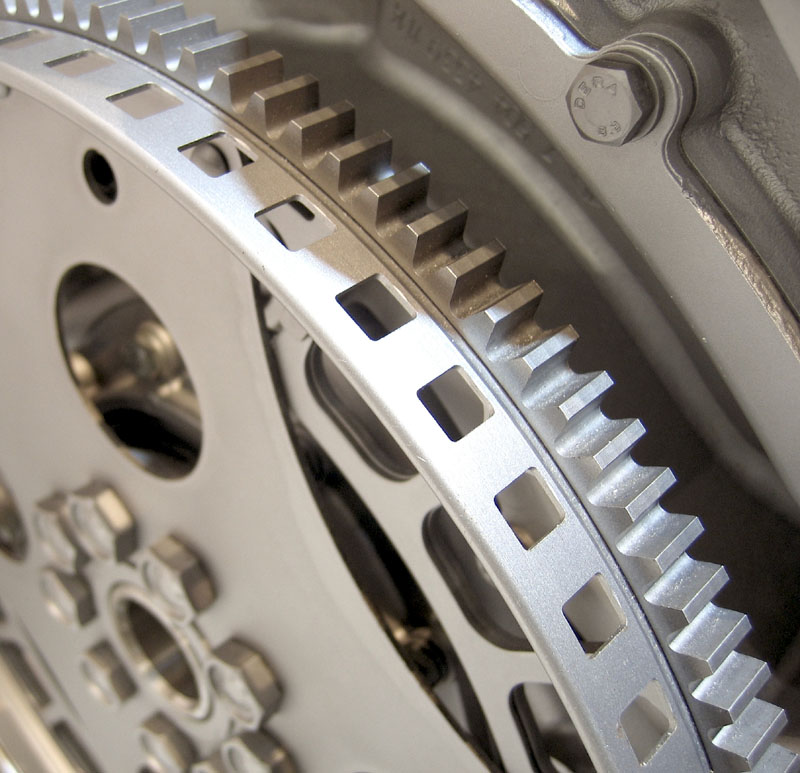 ---
This is the new BMW Z4 M Coupe. I like the color especially!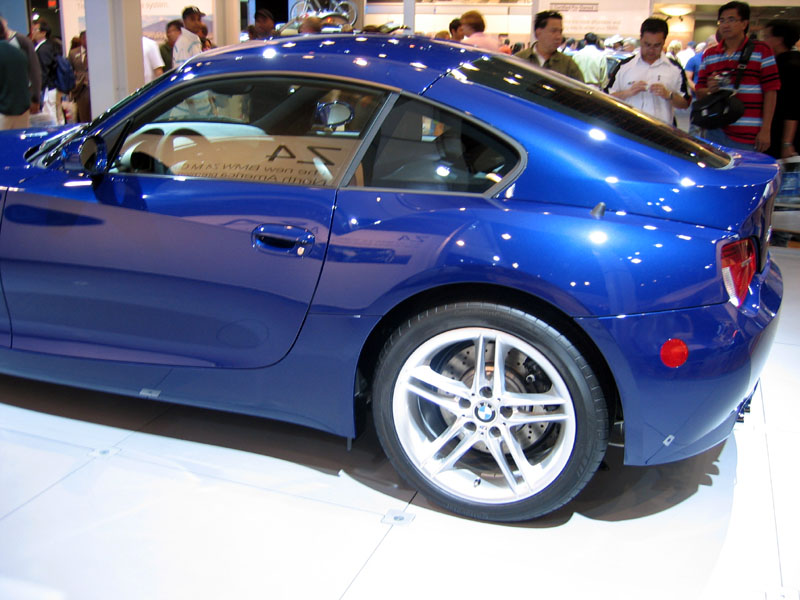 ---
They had some Maybachs on display at the car show. Look at the rear seat which reclines and has unbelievable legroom, and check out the nice LCD displays!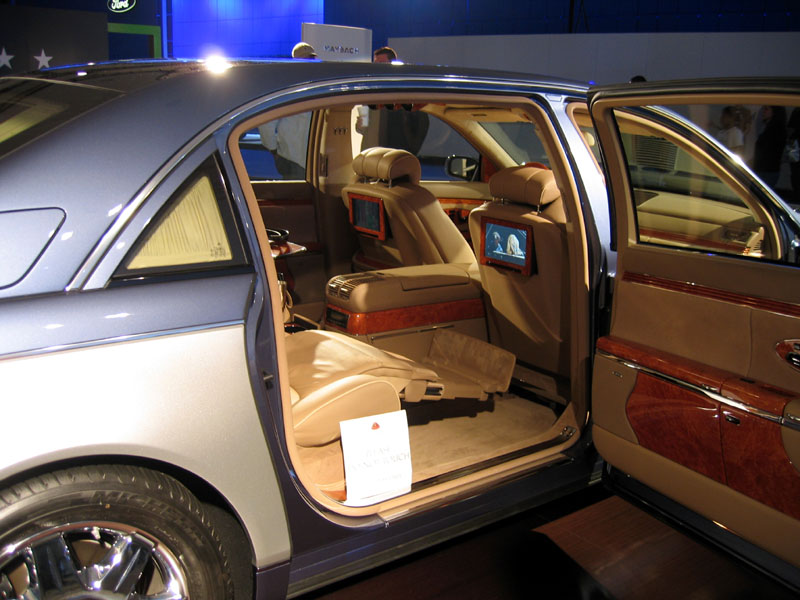 ---
We had some excellent meals at Cafe Metro, a chain of reasonably priced delis in NYC. We went to one on 14 E 42nd Street that had some terrific sandwiches and salads. The Turkey Cuban sandwiches were excellent. We also found a terrific lobster bisque next door at The Soup Man at 4 E 42nd Street. We took it all back up to our room around the corner and had a great time.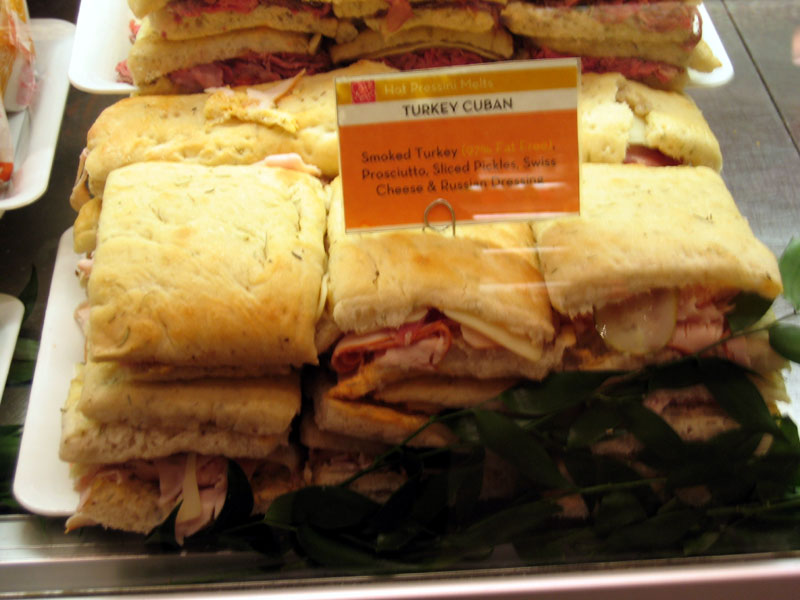 ---
The Metropolitan Museum of Art was great. We had never spent much time in the Egyptian wing before. They have built this room, with a large glass wall looking out on Central Park, in order to house an Egyptian temple which was rescued from an area that is now underwater due to the Aswan Dam. They took it apart and reassembled it here. They also had Egyptian tombs with a similar story - once inside those you really felt like you were in Egypt!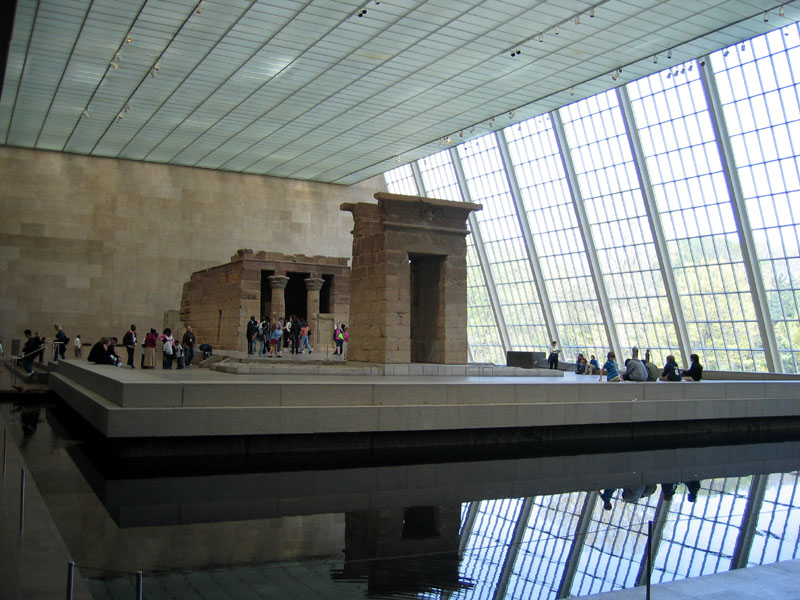 ---
The American landscape painters from the late 1700s are always great to look at. Andrew enjoyed these quite a bit.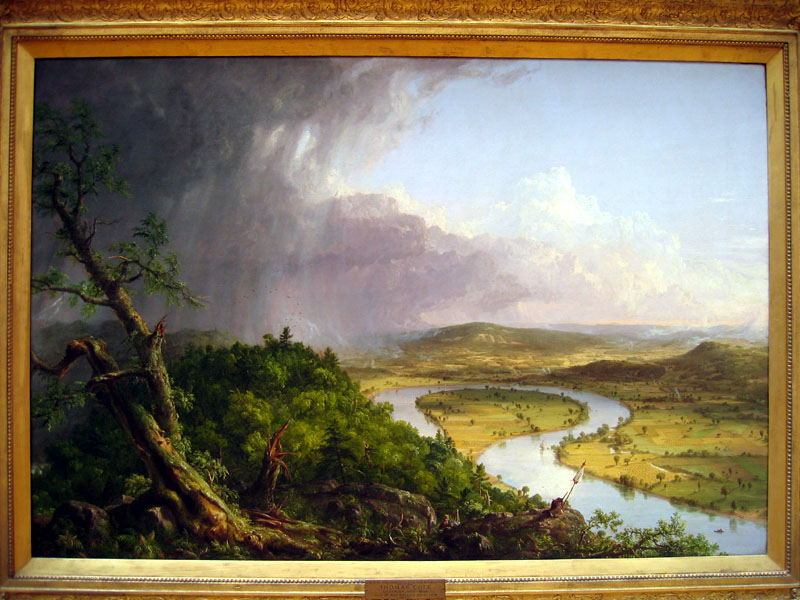 ---
I like the blurr of the subway and of Beth in this photo - see how busy and fast paced we were? ;-)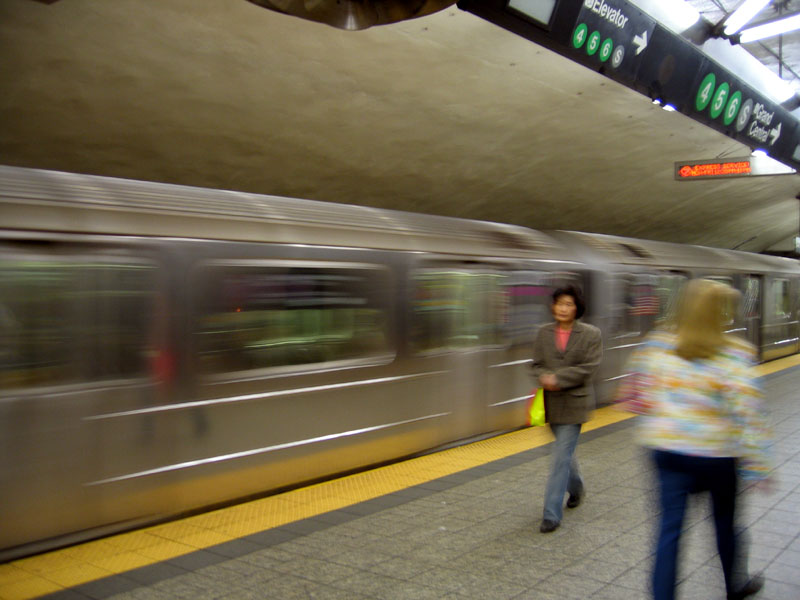 ---
On our last day, lunch at a favorite cafe: Raffles on 511 Lexington Avenue. Rachel I think was just taking it all in.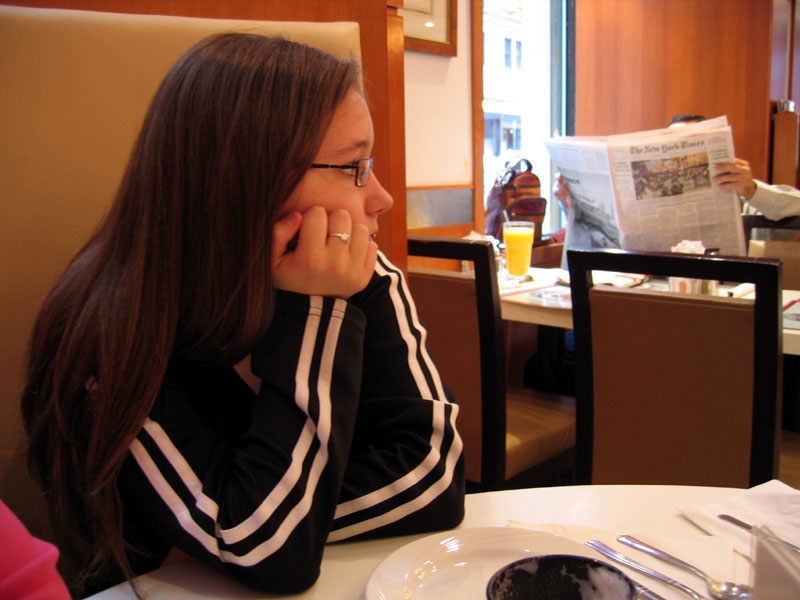 ---
Our last thing before leaving was to have a Jamba Juice on 9 W 42nd Street while overlooking the NYC Library.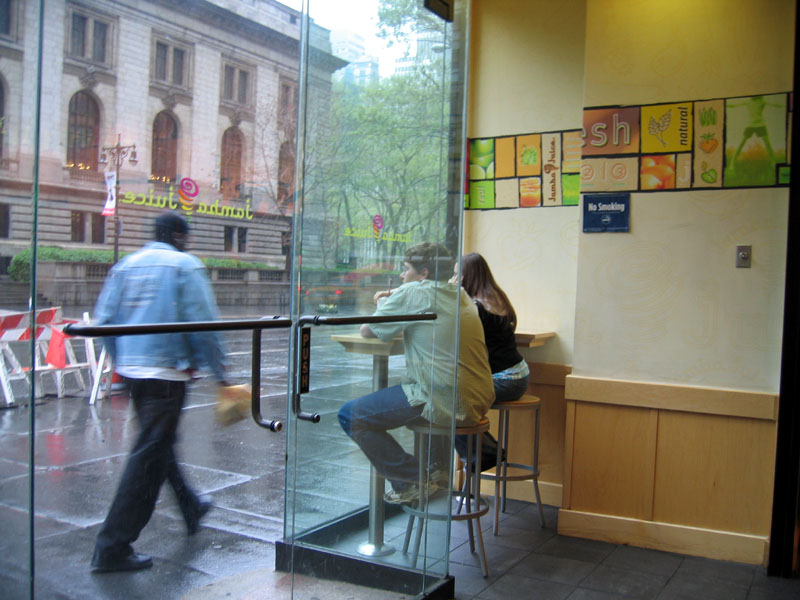 ---
While in the airport at JFK waiting for our flight we were able to use free wireless internet for the JetBlue terminal, which was a nice convenience. We had another wonderful time in New York as a family. The Marriott Courtyard New York Manhattan/Fifth Avenue was a great location - highly recommended.
Back to this site's home page.

Created:  06 Jul 2006
Modified: 06 Jul 2006