Nantucket
---
Today we went on a trip to Nantucket on the Hy-Line fast ferry The Gray Lady. The trip is about an hour each way. Two round-trip tickets from Hyannis cost $154. Here is the entrance to the Nantucket harbor: Brant Point, with the Brant Point Lighthouse.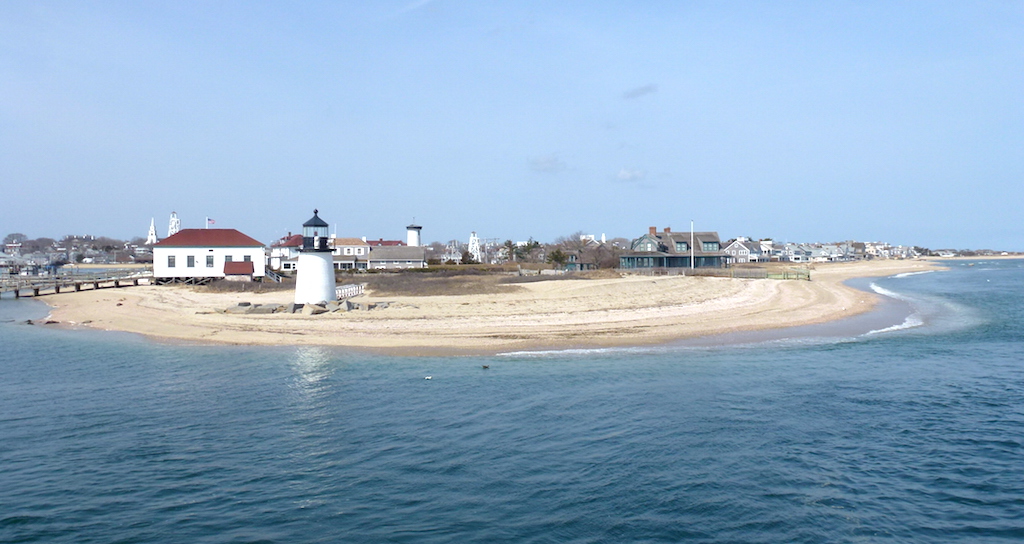 ---
The harbor had two US Coast Guard 47 foot motor lifeboats (MLBs). This vessel was constructed by Textron in 2000.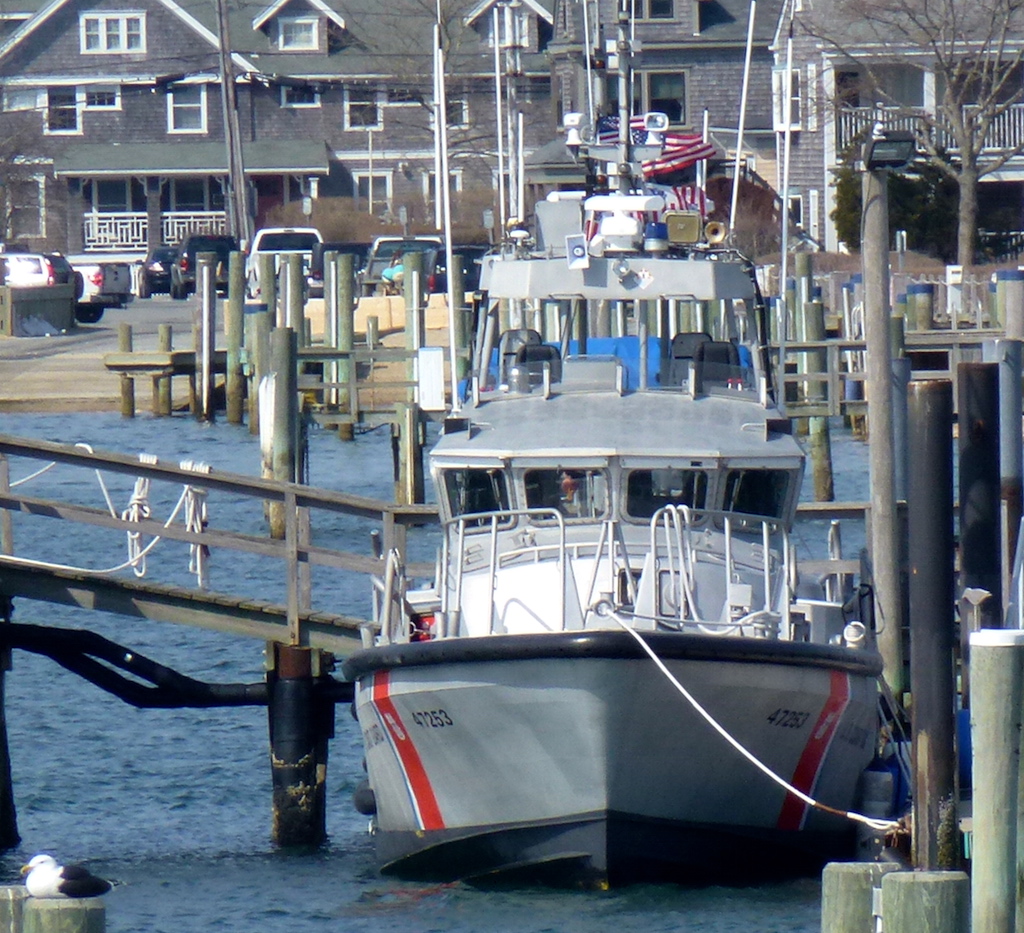 ---
This is the Mariner House on Centre Street, where you can rent an apartment. It was built in 1846.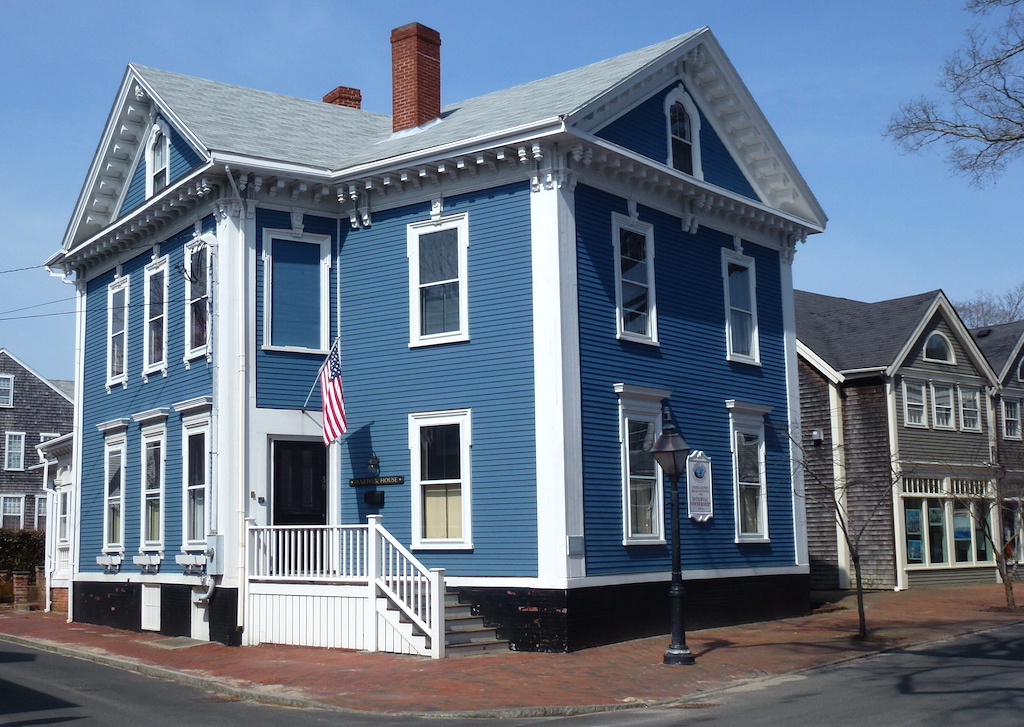 ---
Here are two happy visitors to the island, my sister Laura Allen Edvalson on the left, and my dear wife Beth Tobin Allen on the right.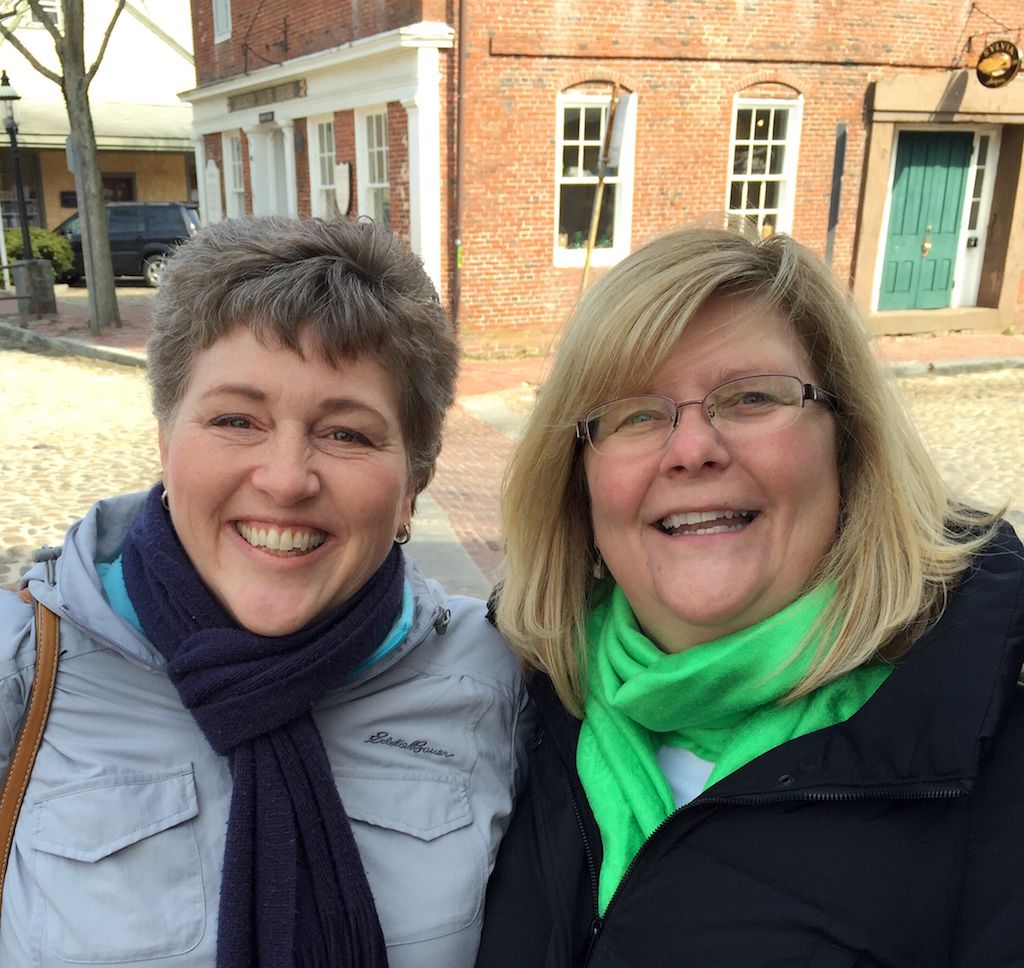 ---
There is a cool compass rose with distances to various places from Nantucket, but many of the numbers are very inaccurate, which depresses me.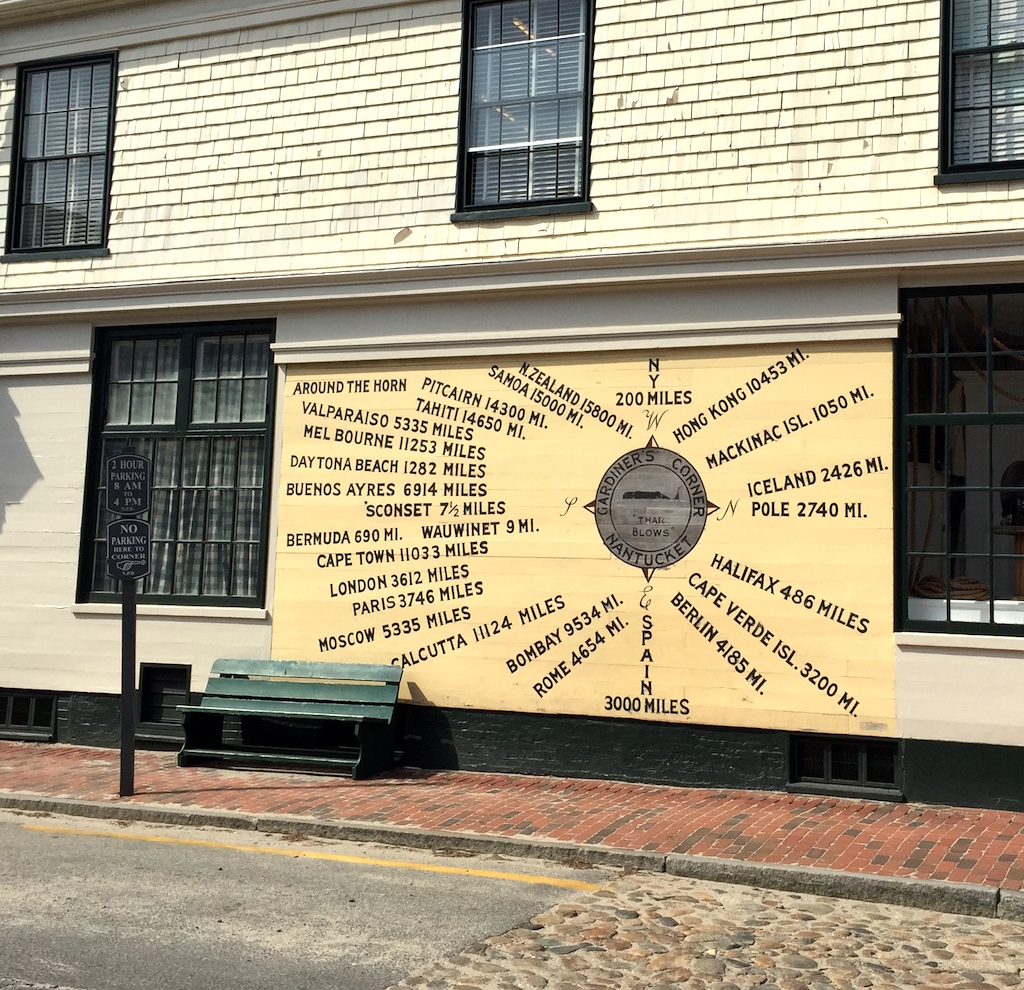 ---
Jeeps and Priuses are the most common vehicles on the island.
---
This bunch of flowers in the middle of Main Street is ground zero for the town. It is a lot of fun to wander the streets. I found some Croakies glasses retainers at The Sunken Ship on 12 Broad Street. I bought a polymer Sperm Whale to put on my wall at The Scrimshander Gallery on 38 Centre Street. We also all bought many things at the Four Winds Gifts store on 6 Straight Wharf right near the ferries.
---
Here are some other small cars on Center Street. The brick building is the Jared Coffin House on 29 Broad Street. It was built in 1846.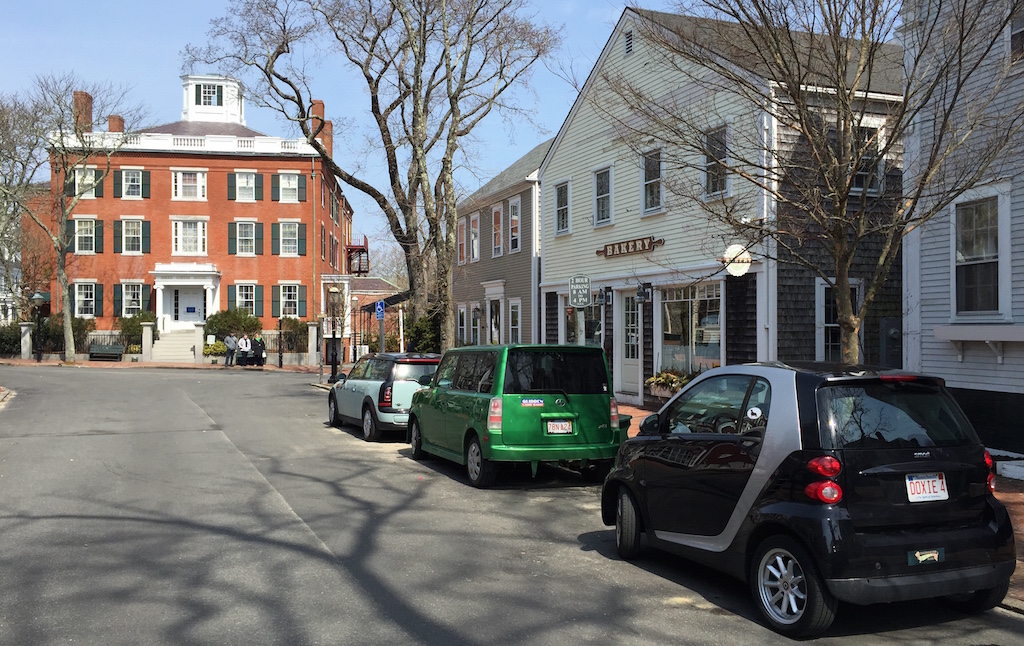 ---
On South Beach Street there was a place renting Jeeps & Vespas. Of course we always like to see cute Mini Coopers.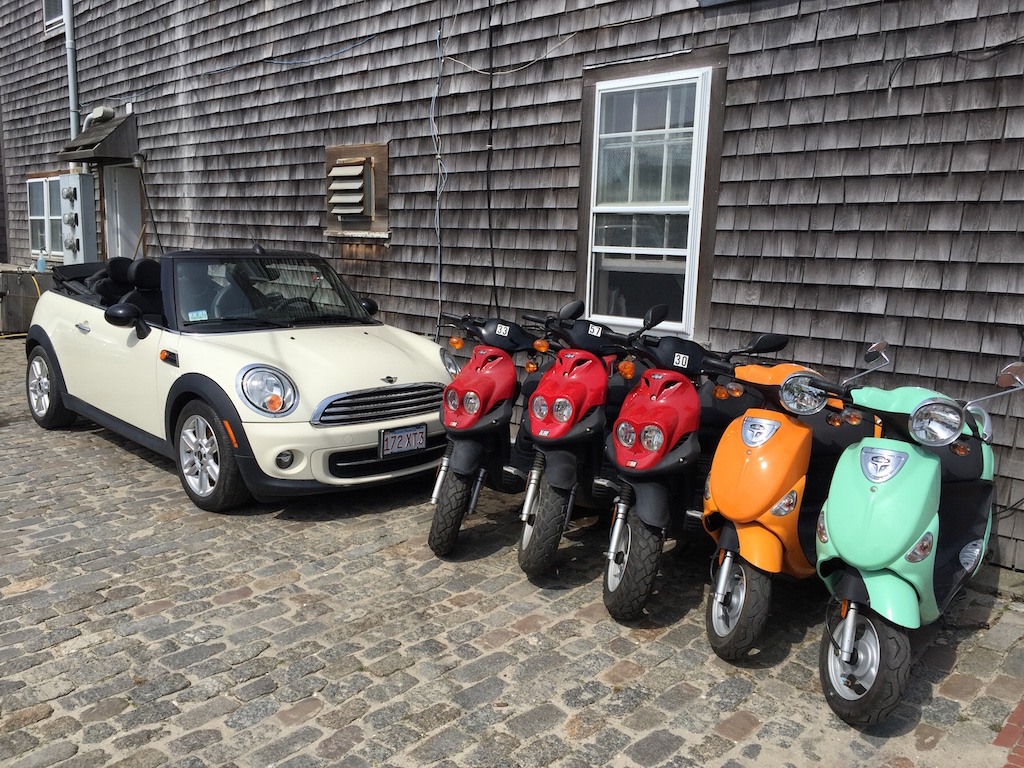 ---
Today we saw some beautiful weather and these flowers were flourishing. It was 51°F, had 63% humidity, with 13 mph east winds.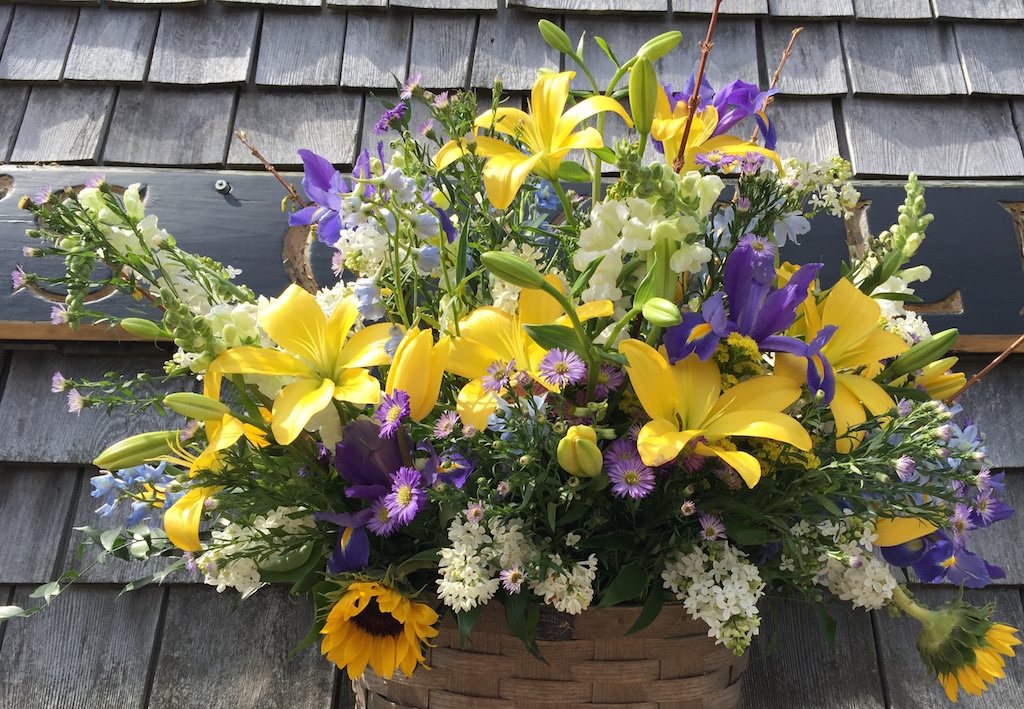 ---
We were told by a construction worker on the ferry that LoLa 41° was a great place to eat. He said that the burger for $10 was "off the hook." He then said that the $25 Tuna Burger was "really off the hook. Literally." So we went and found it at 15 South Beach St.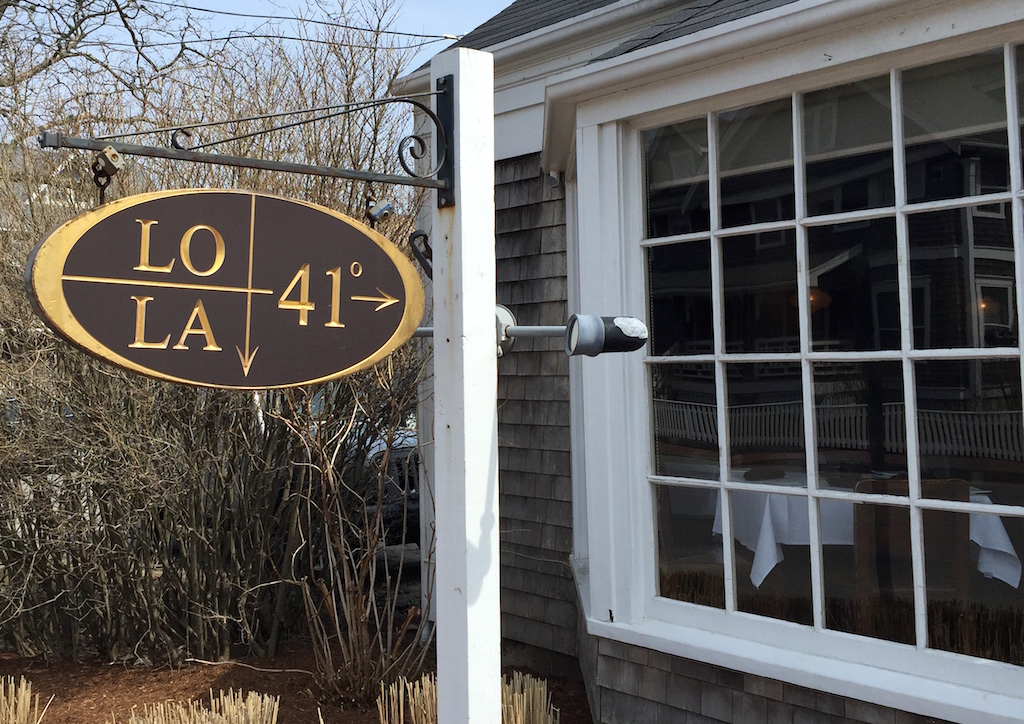 ---
Beth had a Bento box filled with bluefin tuna, yellowfin tuna, and King Crab rangoons.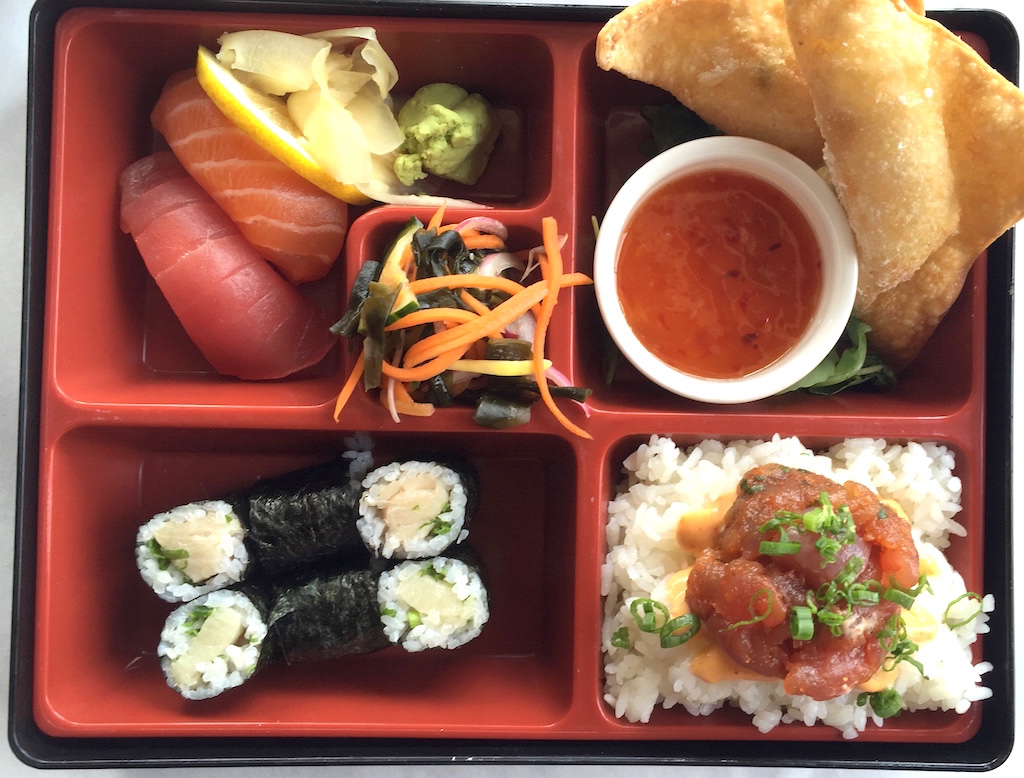 ---
Woody had the Tuna Burger, while Laura had a Chicken Udon Noodle Bowl.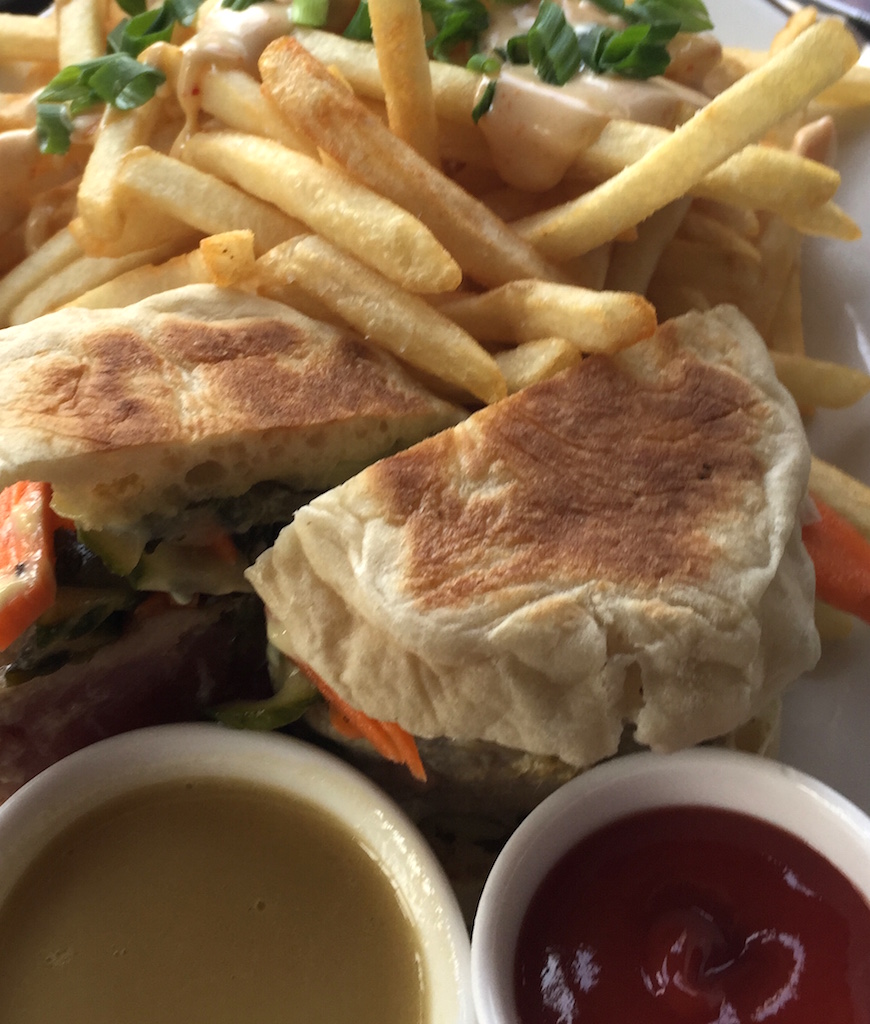 ---
I had a Greek Salad and fries.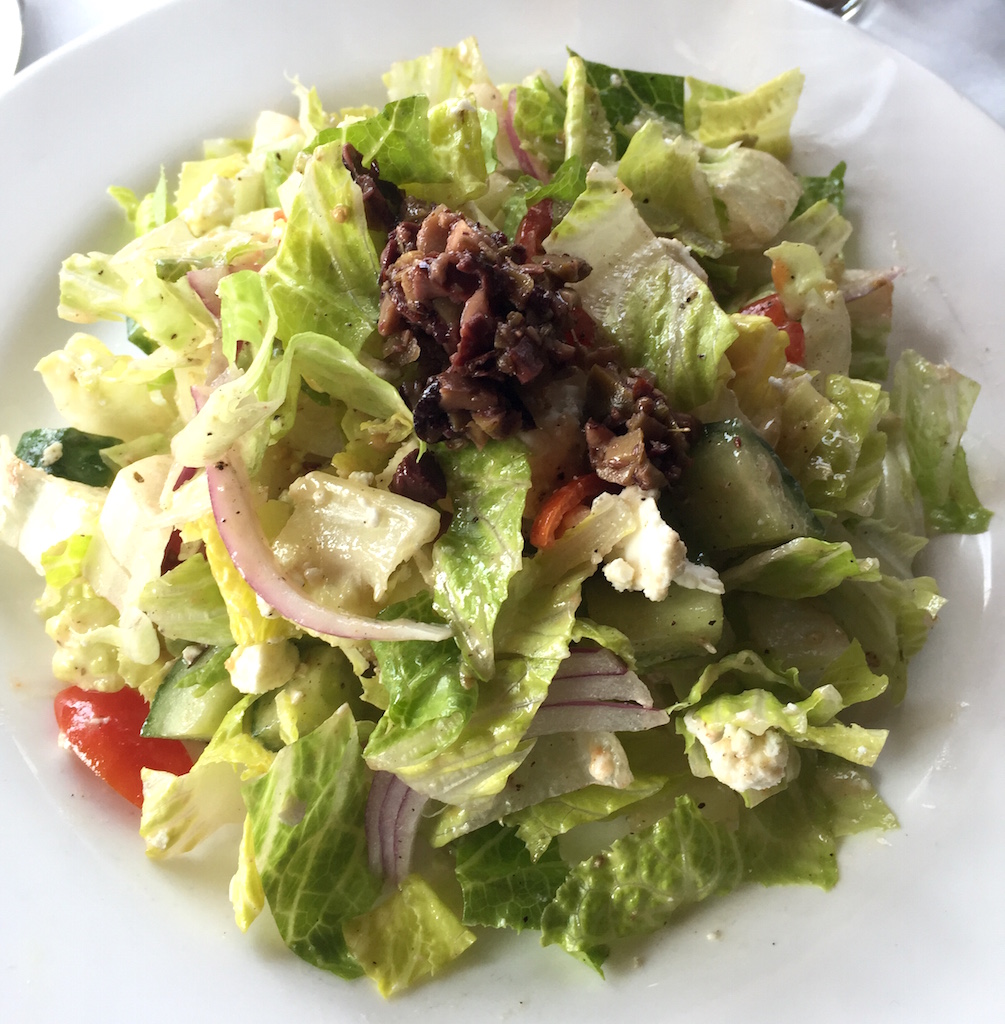 ---
Beth & I shared a piece of Carrot Cake with ganache and vanilla bean ice cream. It was so good!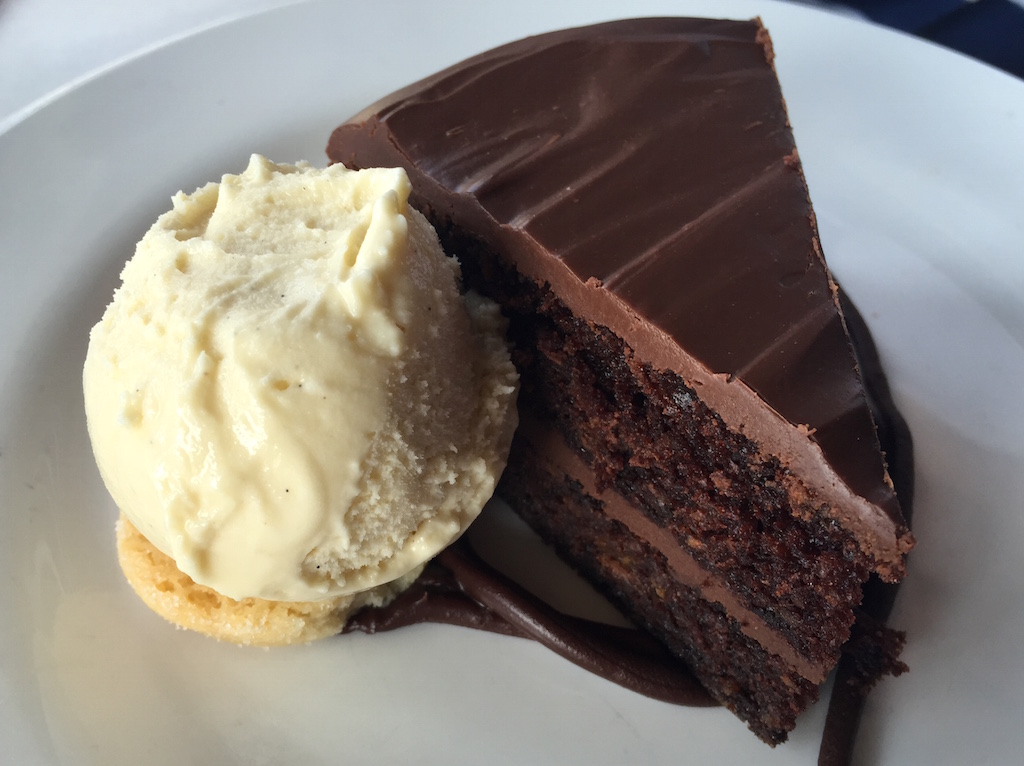 ---
All good things have a cost! We had a great day and it was worth every penny. Today was my second time coming to Nantucket, and I look forward to returning again when we return to the Cape.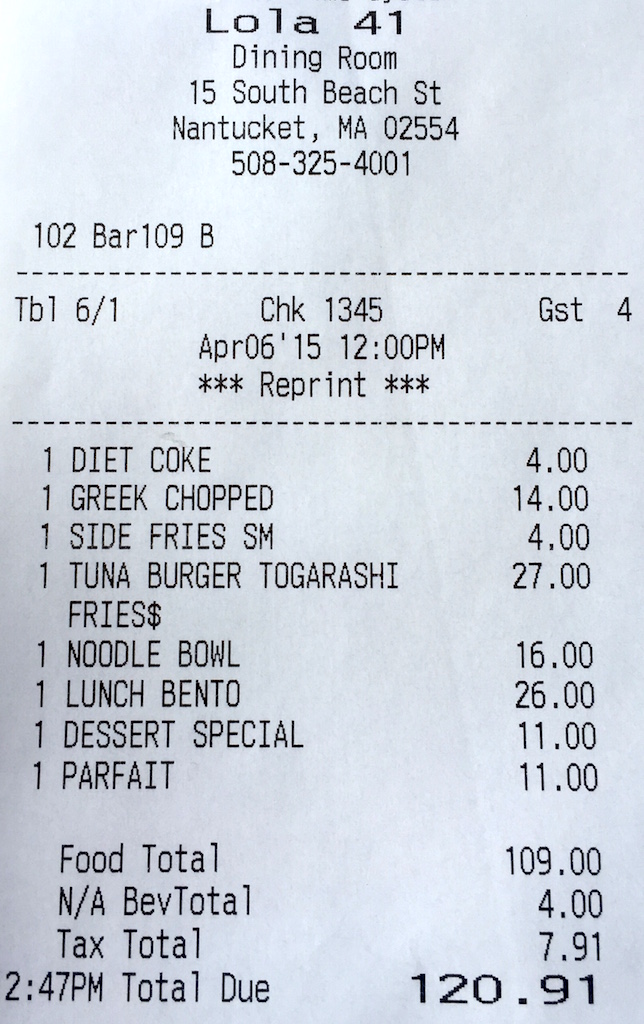 ---
Back to this site's home page.

Created:  06 Apr 2015
Modified: 04 Jun 2016