Provo City Center Temple Update
Five years and three days later than the fire documented below, I drove past the Provo Tabernacle in its new form as the Provo City Center Temple. Here are two photos I took. The neatest thing is that the center spire that has been added is the way the building was originally back in 1895.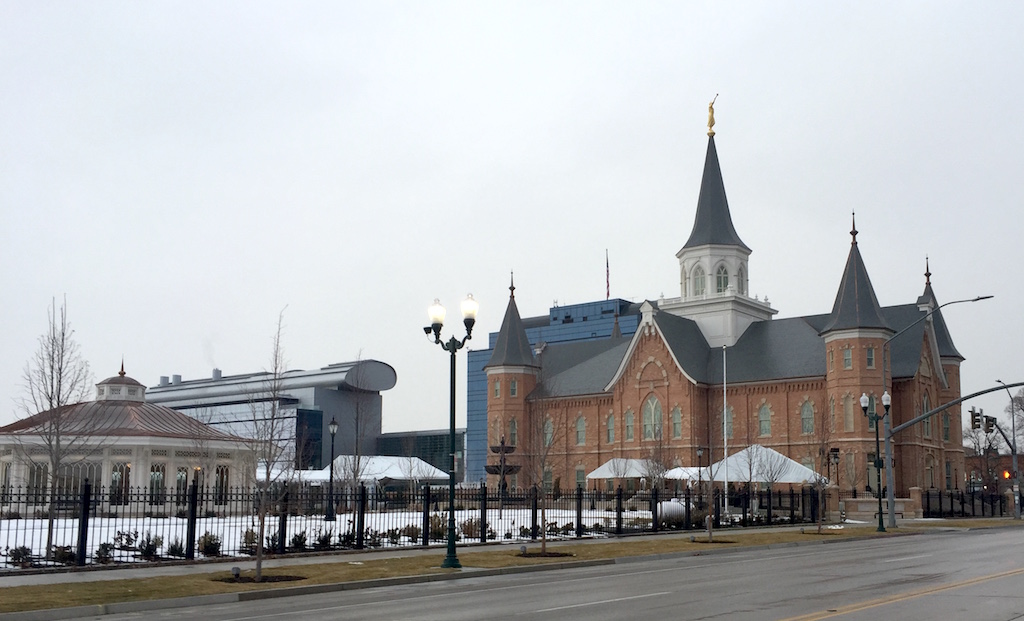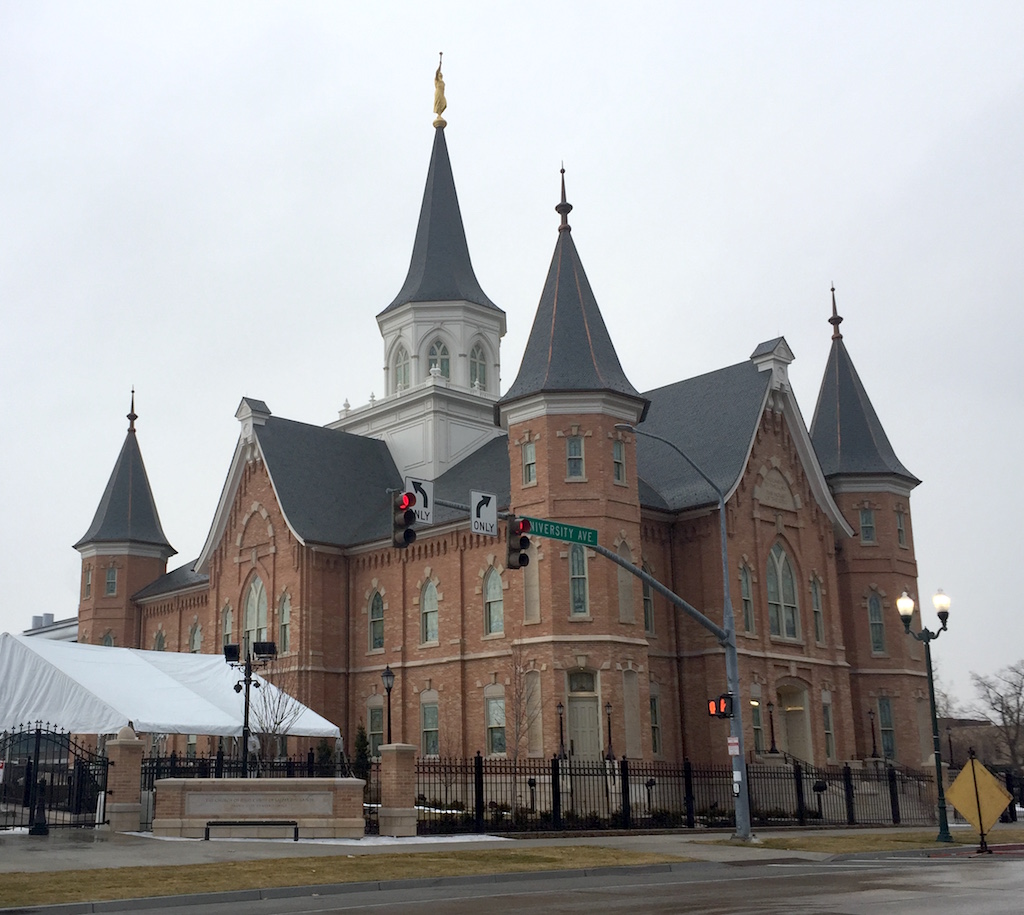 Provo Tabernacle Fire
In the early hours of the morning of Friday, December 17th, 2010, the Provo Tabernacle began to burn. I went down and here was what I saw around 10 AM MST.
---
This is the south side of the building. It was originally built in the 1880s and 1890s.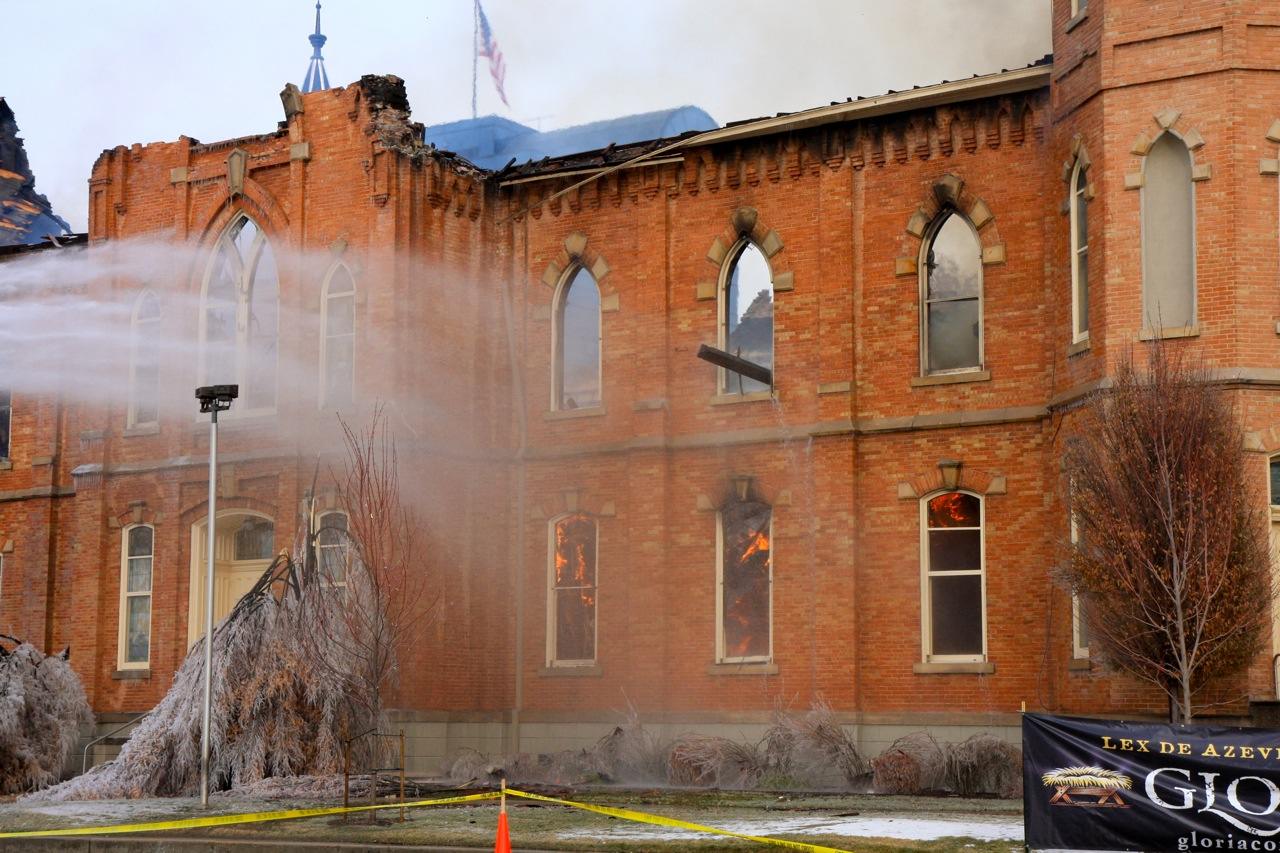 ---
The mayor of Provo, John Curtis, is at the right of this photo, in the black coat.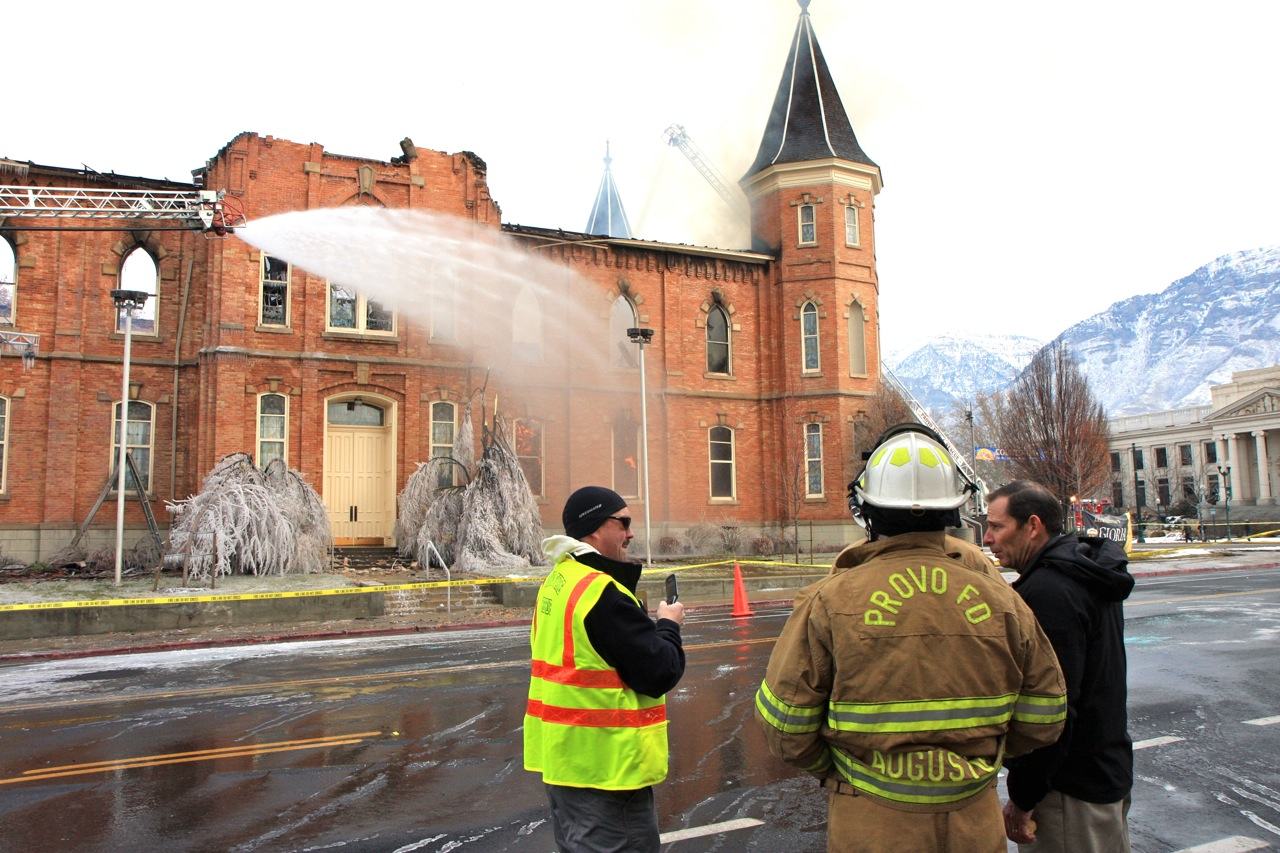 ---
This is the east side of the Tabernacle, on University Avenue. It had a nice pipe organ in it.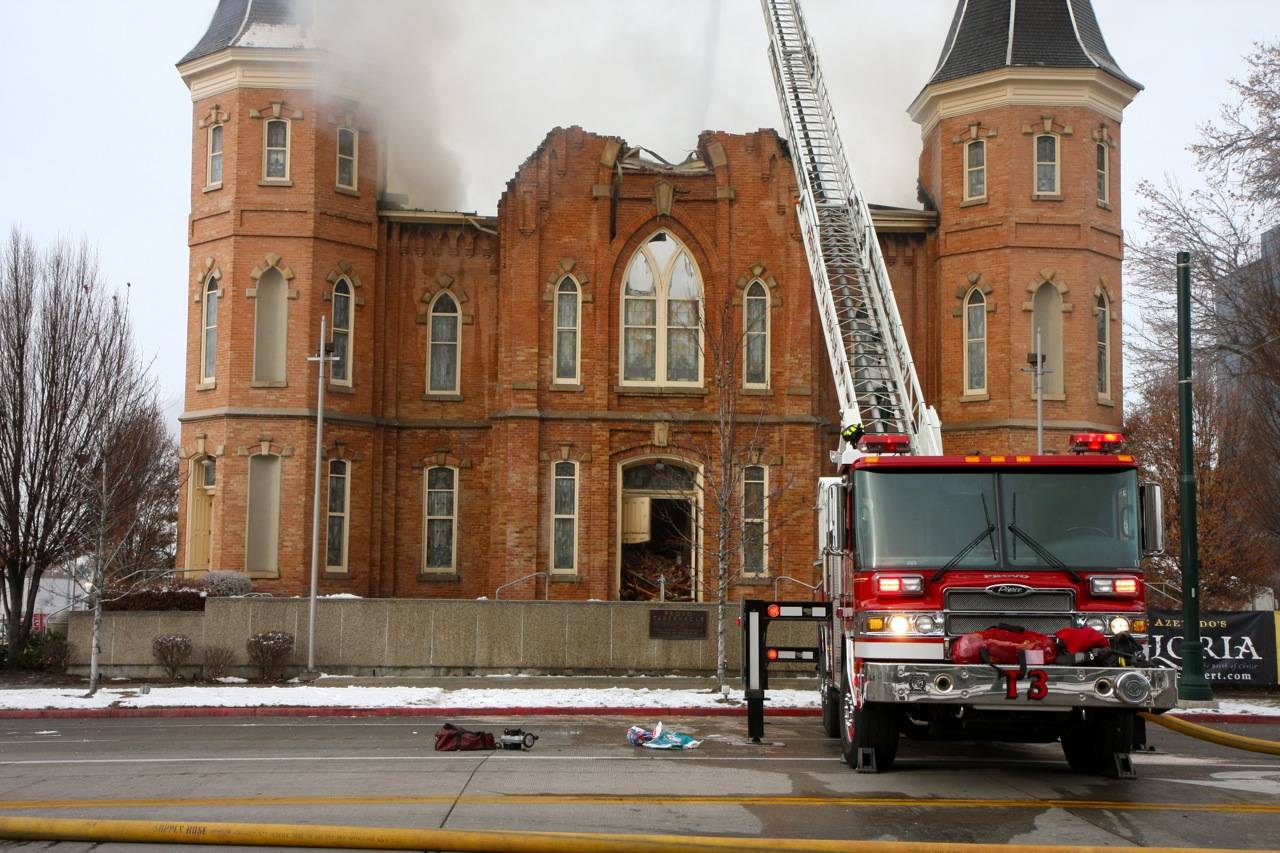 ---
Look at the rubble in the main east entrance!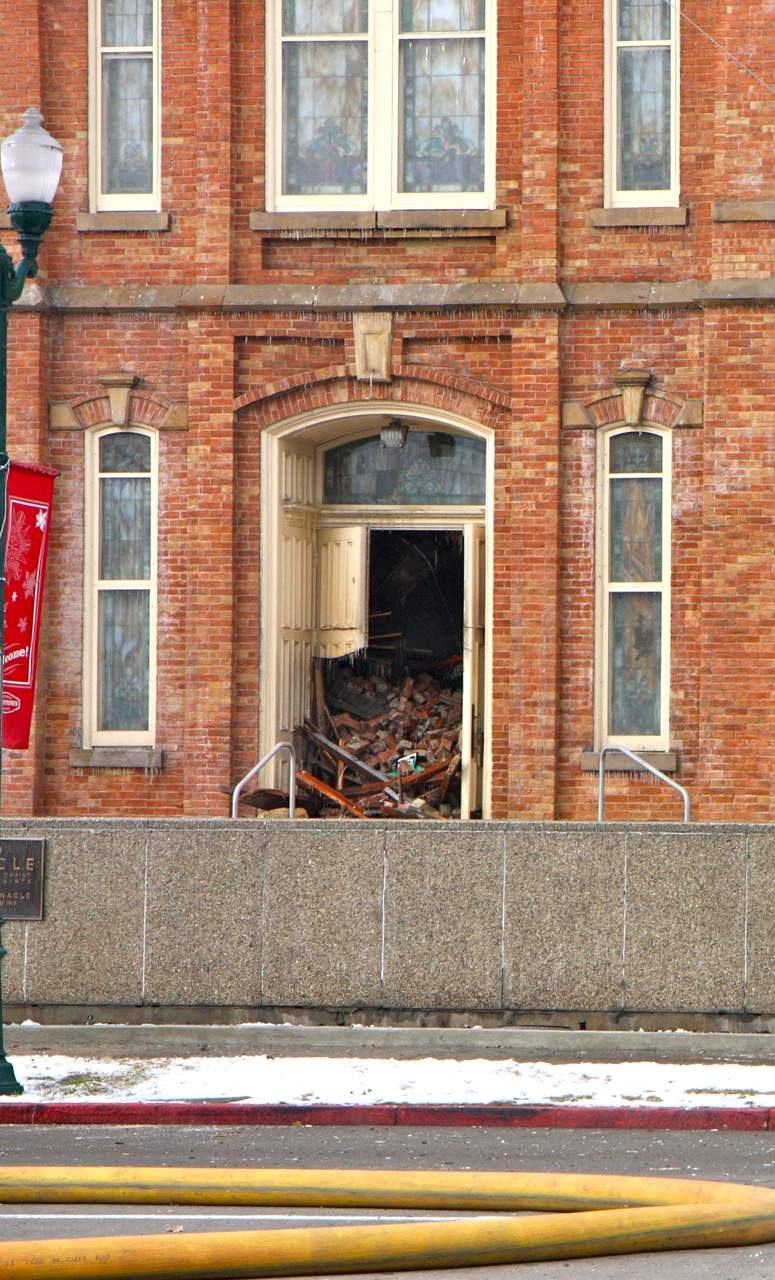 ---
I performed with various choirs here in the 1980s. It is sad to see this.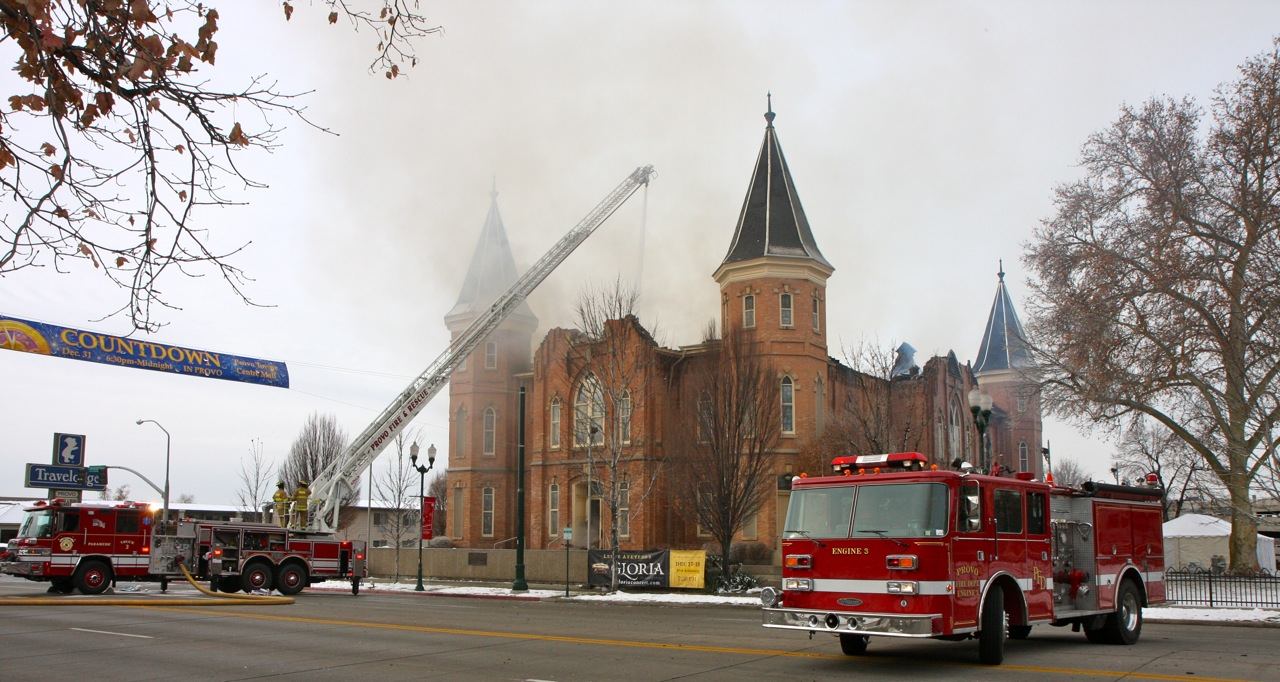 ---
I attended the funerals of two of my favorite BYU professors here, Brother Hugh Nibley, and Brother Truman G. Madsen.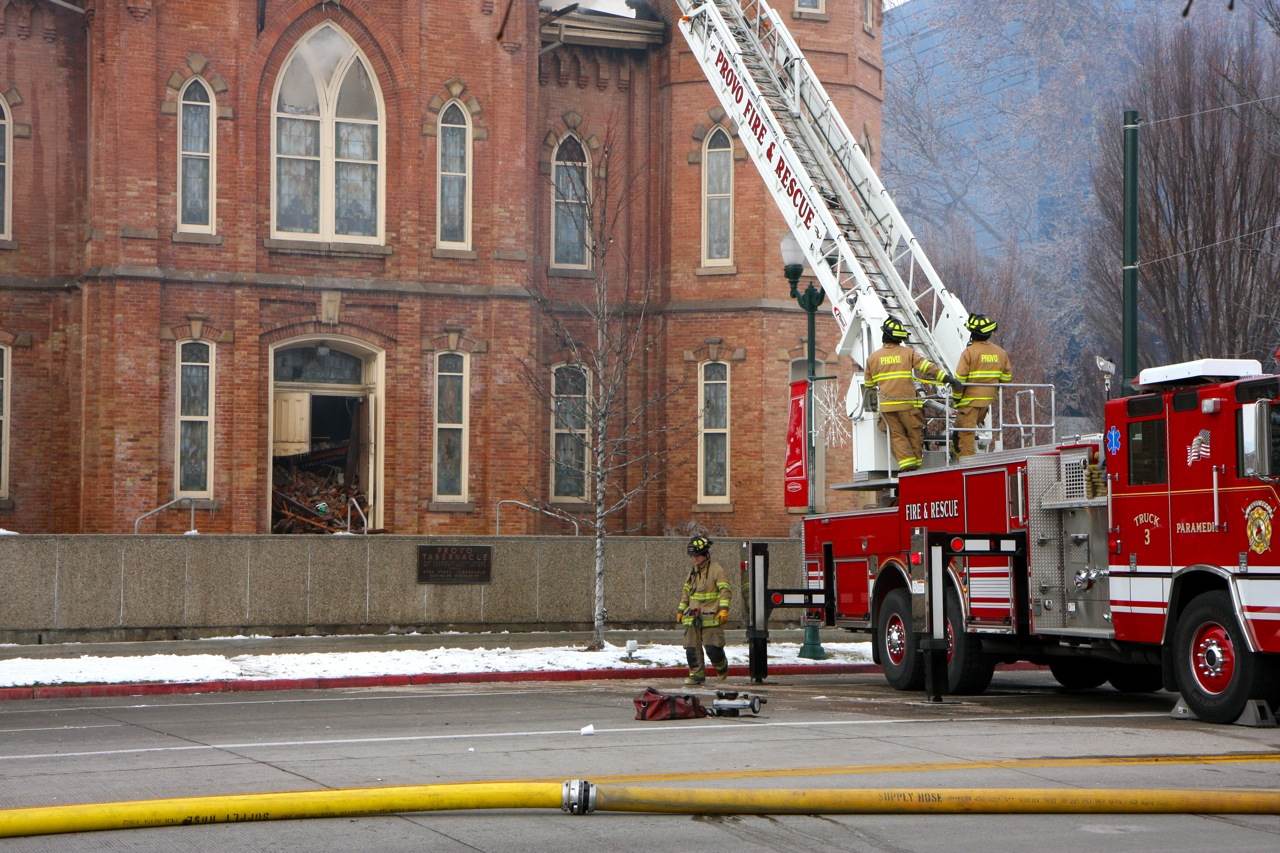 ---
It continued to flame up throughout the morning. There was a lot of beautiful wood construction in the building. Since it was 20°F outside, the water froze quickly and it bowed the trees. One older gentleman I talked with said that the trees were praying!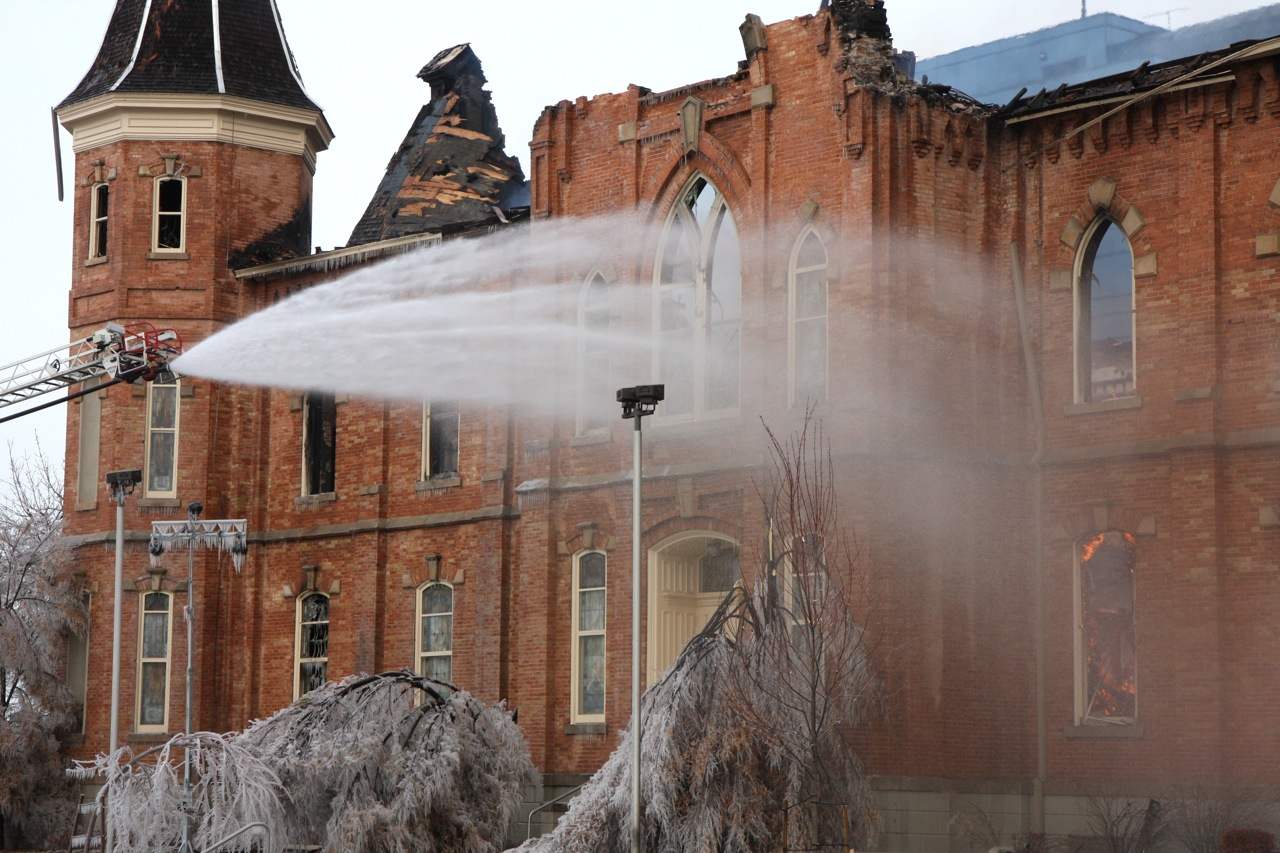 ---
Three different hook and ladder trucks pumped a lot of water into it. A river of water flowed out, but I bet there is a (soon to be frozen) lake inside.
---
Sadness fills my heart. If President Gordon B. Hinckley were alive today, he would rebuild it from scratch so it would look like the original. I hope President Monson will do this. The building is owned by The Church of Jesus Christ of Latter-day Saints. They are self-insured due to the number of buildings that they own.
It cost $100,000 to build in the 1890s. The roof has collapsed a few times in the past, as there used to be a central tower, but that has been gone since 1950.
It is located on University Avenue and 1st South in Provo, Utah. (N 40° 13.958' W 111° 39.534')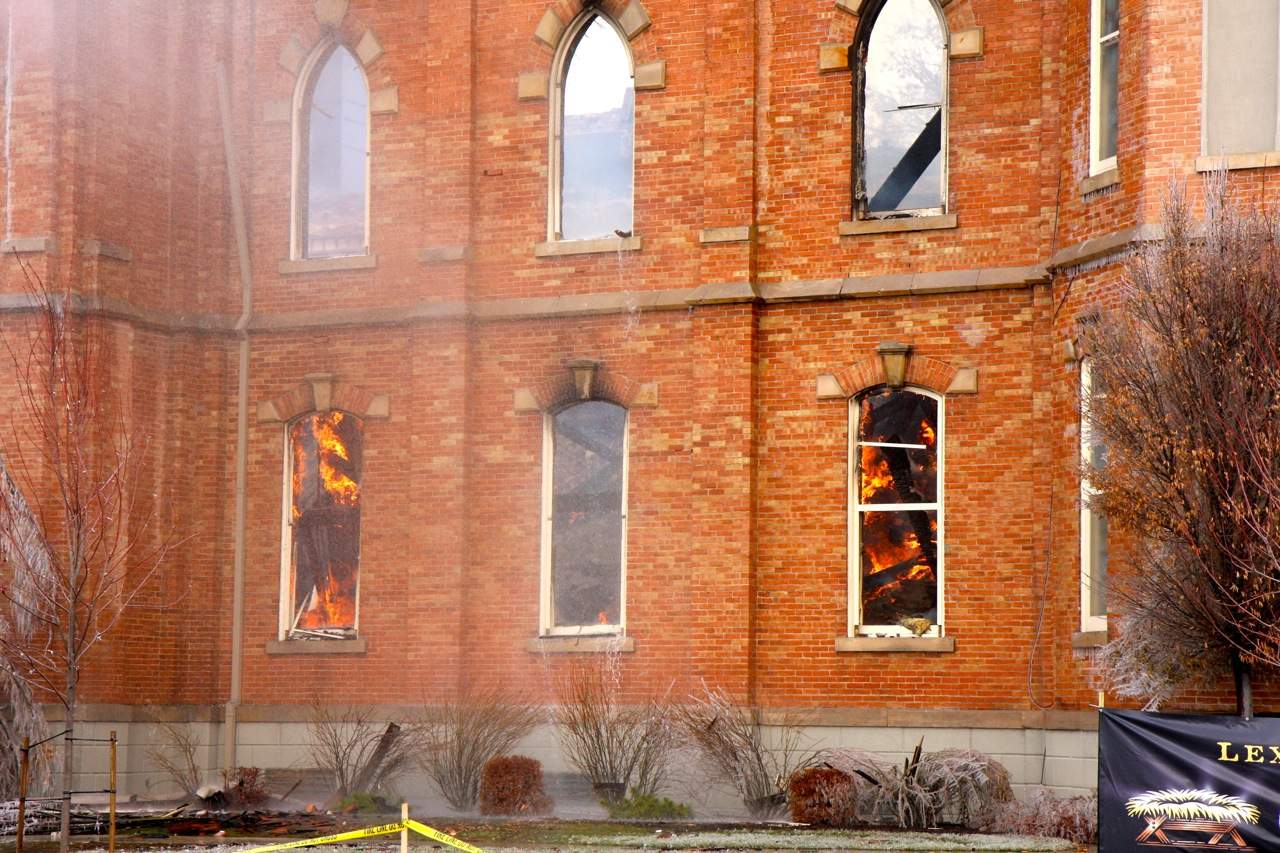 ---
Back to this site's home page.

Created:  17 Dec 2010
Modified:  9 Jan 2016