Allen Family Reunion
We had a great family reunion recently at our house. It was on March 26th, 2005.
---
67 Allens are in this photo. 5 other Allens came late, and 5 friends were there as well, for a total of 77 people that arrived in 26 cars.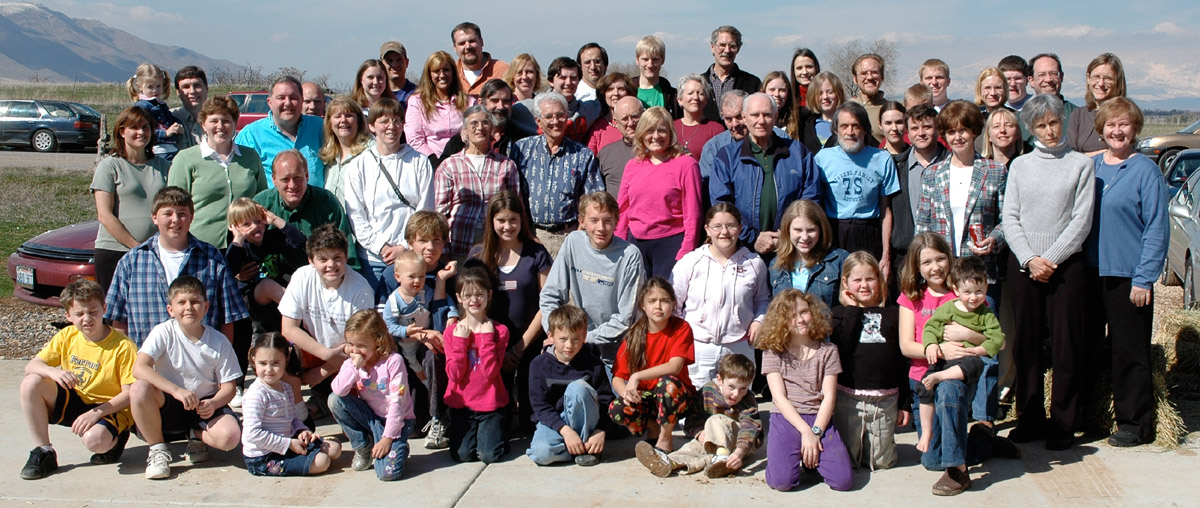 ---
Back to this site's home page.

Created:  29 Mar 2005
Modified: 29 Mar 2005