To Anacortes - September 13, 2000
---
We finally got to take Visual Sea back north to Anacortes. We left at 7:30am and headed through the Ballard Locks. We were alone in the small lock and we proceeded through without incident.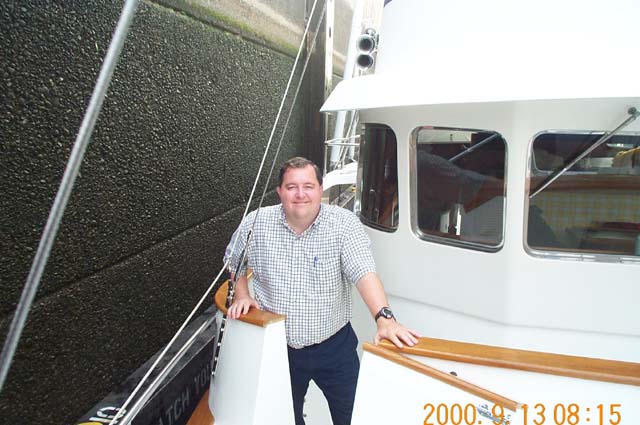 ---
Erich Ringewald, a long-time friend from Apple, joined us for the trip. He appears a bit dazed in this photo. He was much more lively for the trip than shown here.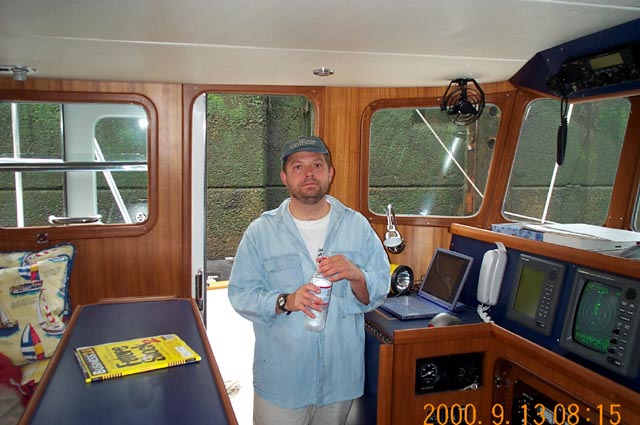 ---
We broke out of the fog after an hour or two and had a beautiful, sunny day. Here we are in the eastern end of the Strait of Juan de Fuca. It doesn't get any prettier than this!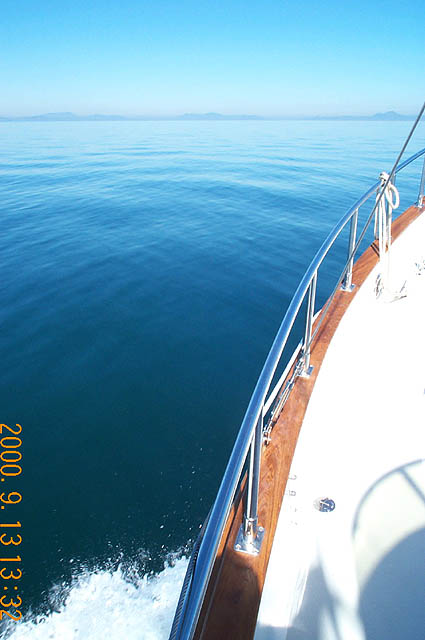 ---
Woody Edvalson and his son Sam came along. Here is Sam in the crow's nest...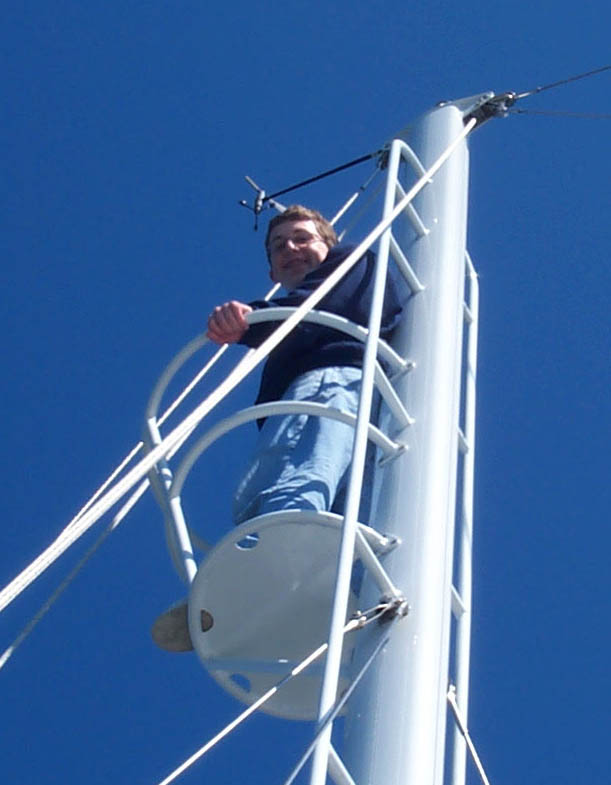 ---

Created:  15 Sep 2000
Modified: 18 Jan 2001