Loading the Boat - 20 Jan 2001
Today we loaded up the Visual Sea on a large vessel called Super Servant 3, part of the Dockwise Yacht Transport fleet of transport vessels.
---
After a night on the boat in our bed...
---
... in the Coal Harbor Marina in downtown Vancouver...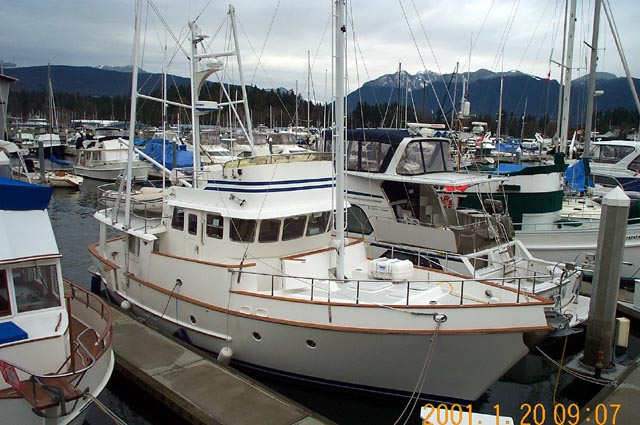 ---
... we began to explore downtown Vancouver. We went to a great breakfast at the White Spot just a block from the marina...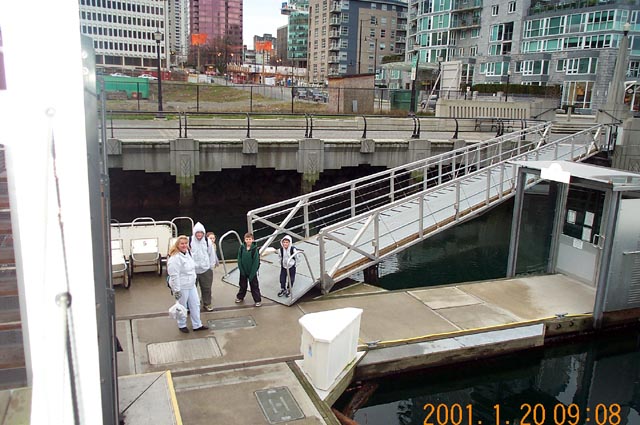 ---
... and then found that Vancouver Canada has lots of fountains downtown, which the kids enjoyed immensely!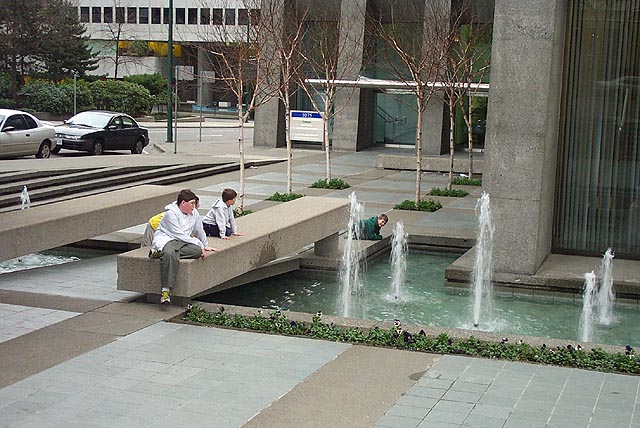 ---
We did a bit of exploring, and found a large bear: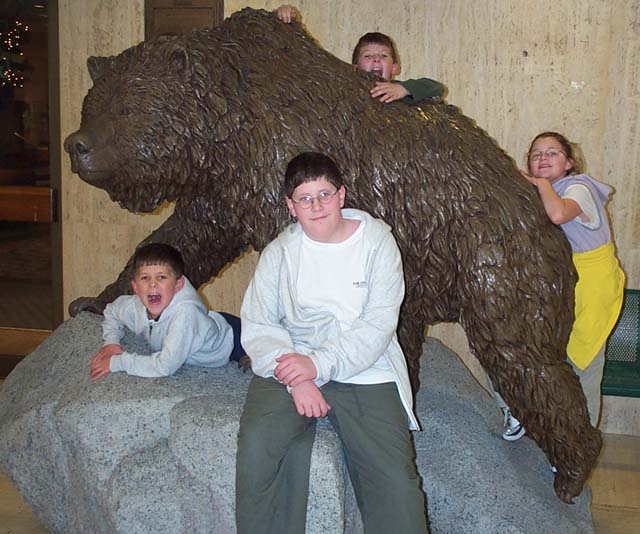 ---
Canada has a lot of interesting vehicles that were not sold in the US, such as this VW EuroVan Transporter, kind of like a crew cab pickup, but shorter!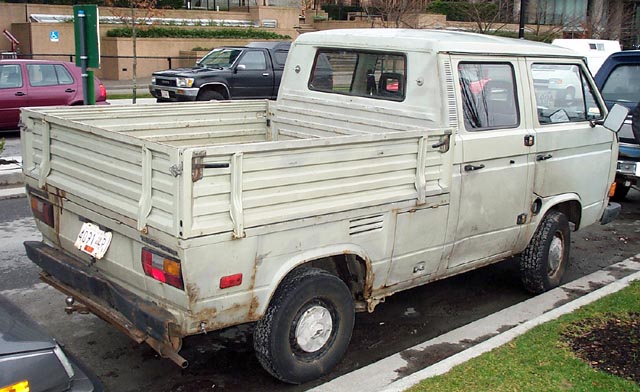 ---
We then met Erich and Jennifer, out on a walk. Erich and I drove our van to the Ballantyne pier and then got a ride back to the marina.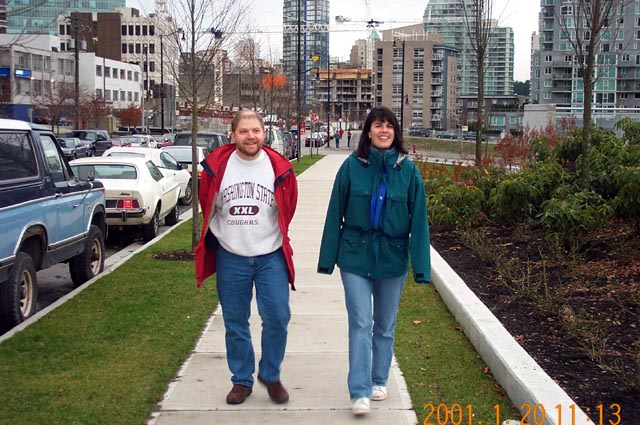 ---
We then left our marina at 1:15 PM and got to the loading pier at 1:45 PM, and we watched a lot of the other vessels go aboard. Here you can see the main freighter Super Servant 3 with many vessels already aboard. We didn't get to watch it float because that will not happen until tomorrow. We maintained radio contact on several channels: 71 to talk between Salty Dog and Visual Sea, and 17 and 68 for talking with Super Servant 3, shown here: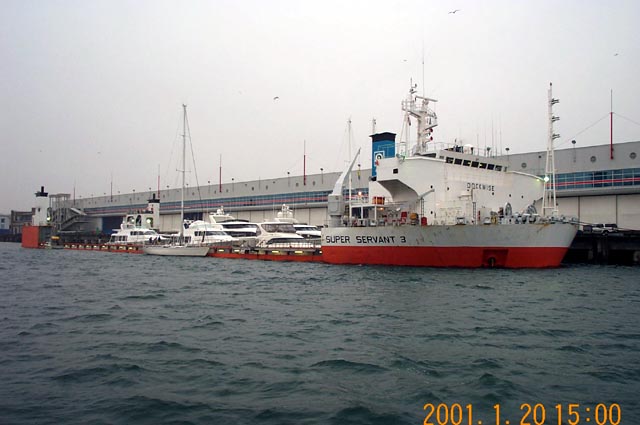 ---
At 3:30 PM we finally docked after being "on station" idling for almost two hours. It became quite cold, with temperatures around 42 degrees, with 15 knots of wind, and a cold pelting steady rain. for several hours. We were notified on the radio that it was our turn, and we went from 47 feet of water to 7 as we motored over the submerged ship. We docked to a cat walk, just like we were landing in an ordinary marina. We had two line handlers on the catwalk, and Andrew and Beth threw them the lines and we were secured. We disconnected our battery to ensure that we can start in Florida in a few weeks.
We then all drove back to Seattle and North Bend, with a stop at Subway. An exciting day!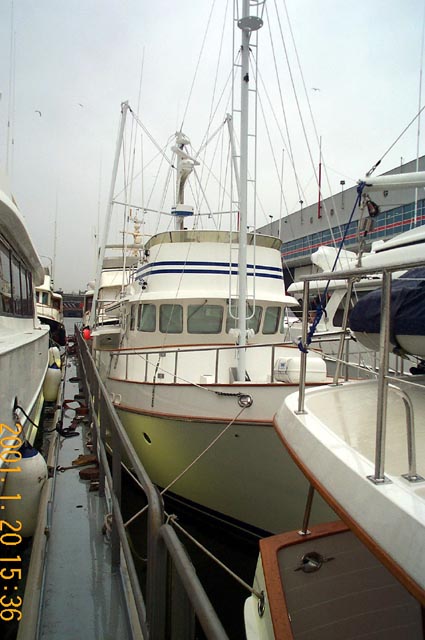 ---

Created:  20 Jan 2001
Modified: 20 Jan 2001