SpringLake
Here are a few of my favorite pictures of our new place in Spring Lake, Utah.
---
This was taken two weeks after we arrived in Utah: our new 2005 Chevy Silverado truck is out front.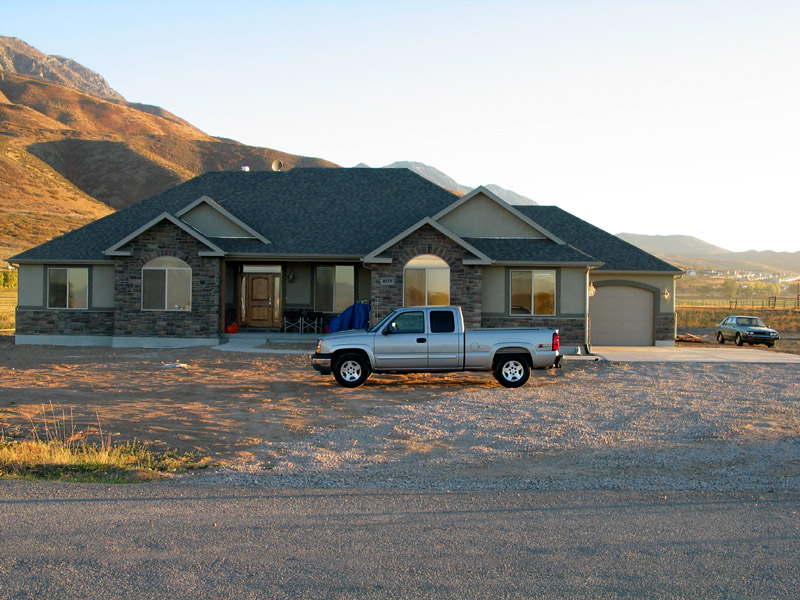 ---
The truck is an extended cab, with the 295 hp 5300 Vortec V-8, my first V-8 engine ever! It sounds like a Corvette, but with its optional low rear-axle ratio of 3.42:1, the engine only turns 2000 RPM at 80 MPH - and it gets 20 MPG while doing it!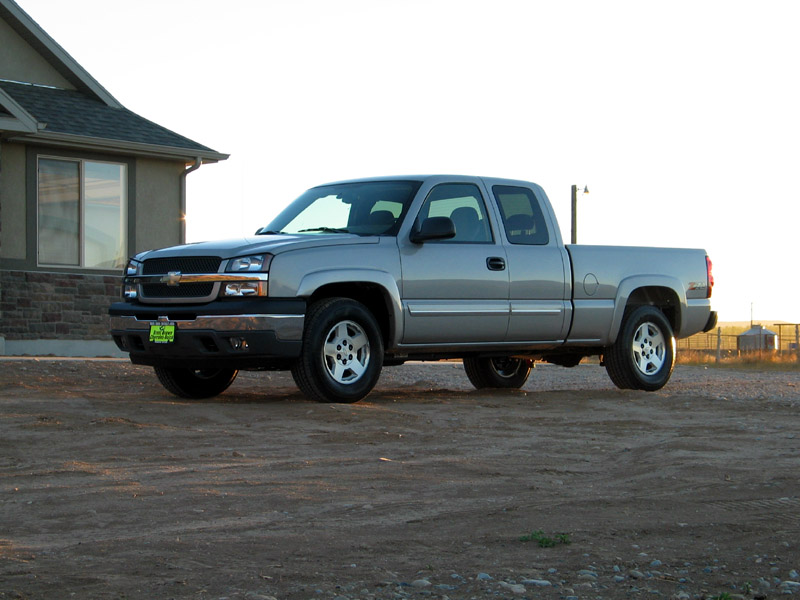 ---
We got a standard 6.5 foot bed which just holds our ATV. Even so we still have to put the tailgate down to get it in the bed. The front seat is a split bench so we can seat 3 in the front and 3 in the rear - our whole family!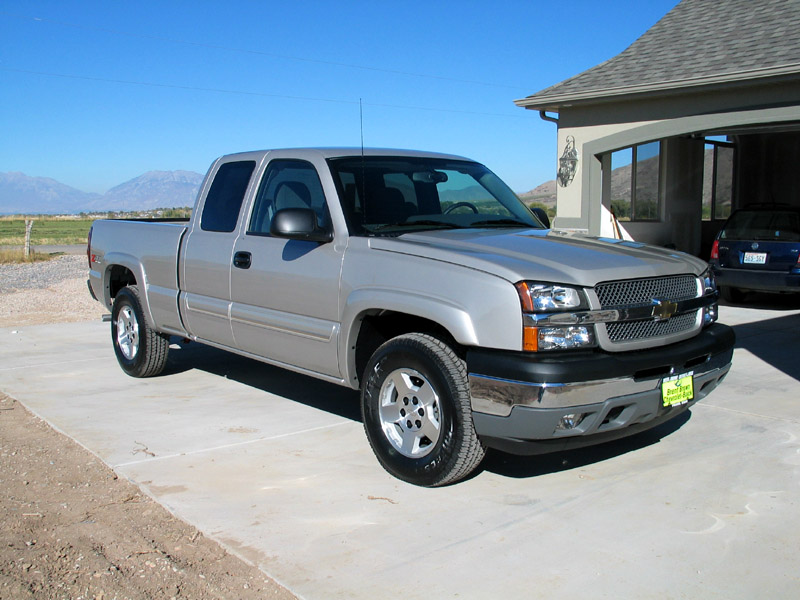 ---
Here is our new Suzuki Eiger ATV. People in Utah call them four-wheelers or quads. I call them ATVs because that's what they were called in Popular Science years ago where I first read about them. Our ATV has four-wheel drive and a winch, which Joshua has used to rescue people with a few times already. We have also pushed cars with it. It can go about 50 MPH. Our home is just to the left out of the photo.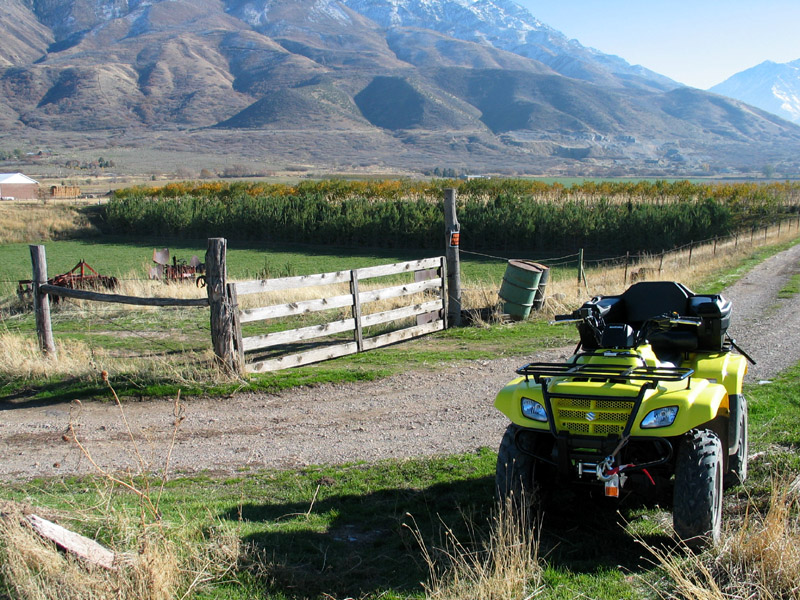 ---
Beth really likes this photo to show our proximity to the mountains. Our home is just behind the red barn. Photo taken November 6th, 2004.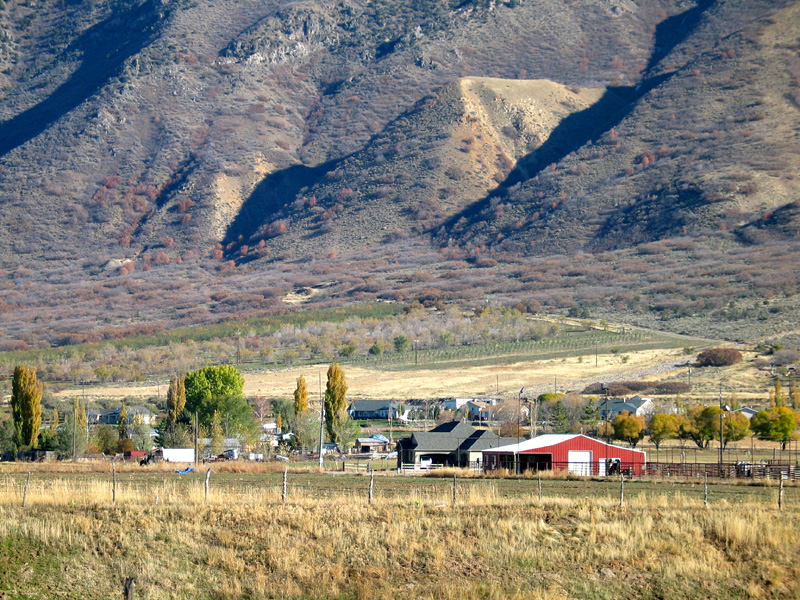 ---
After our first snow, this photo of Brigham driving and Joshua riding the ATV was taken December 2nd, 2004. We got a snowplow blade for the ATV but we have not yet put it on. The big tires work great in the snow.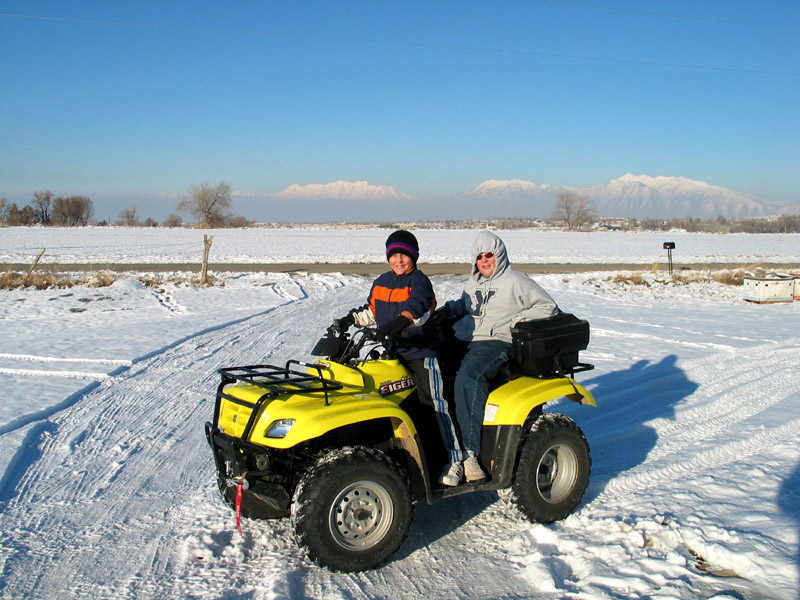 ---
Coal trains come by our house twice a day on average. We can see them if we take the ATV down next to the freeway. The trains heading northbound, like this one, are empty. My guess is that the coal comes from Wyoming and goes down to a Nevada or Arizona power plant.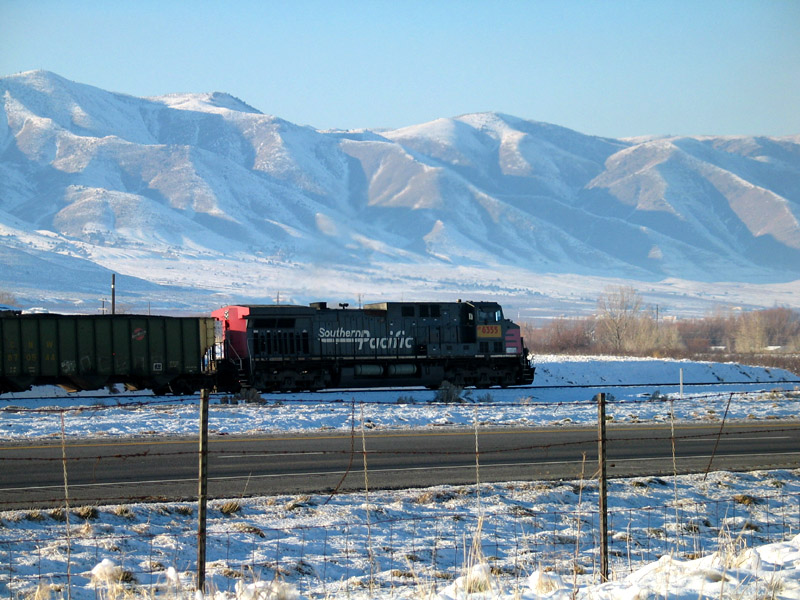 ---
We got a new driveway put in on May 21st. Here is what it looked like a week later. The 1981 Honda in the foreground has had its engine rebuilt recently, and a new carboretor installed. It is Andrew's dream machine.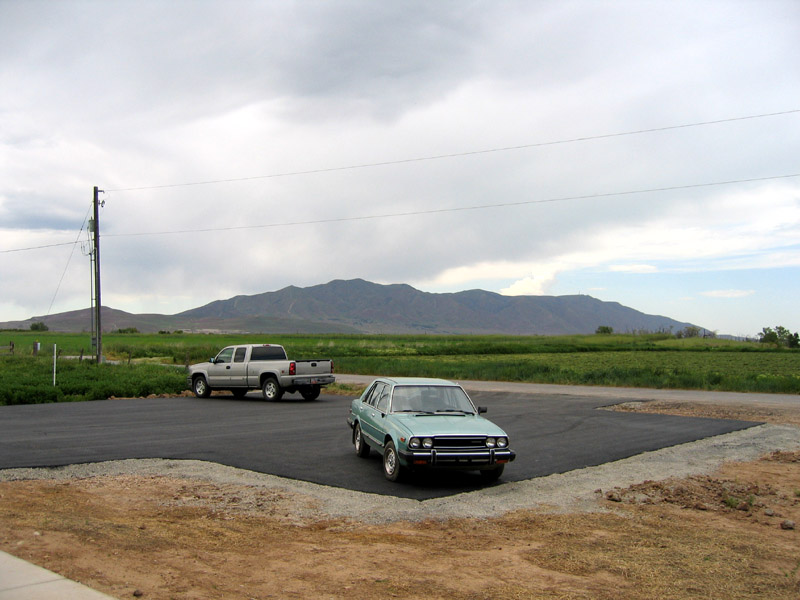 ---
Here is the same photo but with a little bit of Photoshop enhancement.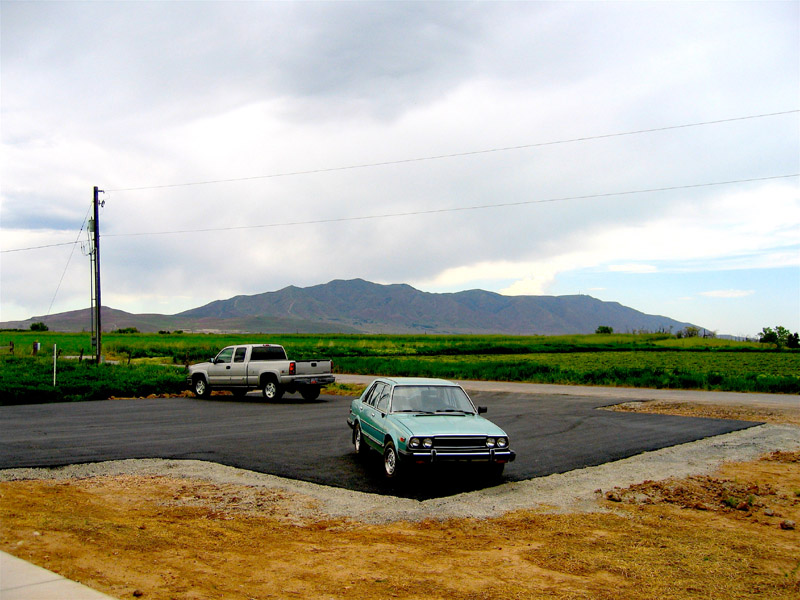 ---
Back to this site's home page.

Created:  1 Jun 2005
Modified: 9 Jun 2005