Grand Canyon Family Trip
February 18th, 2000 - March 3rd, 2000
---
We had a great winter break trip with the family. It began with a drive through Oregon to Northern California, past famous Mount Shasta: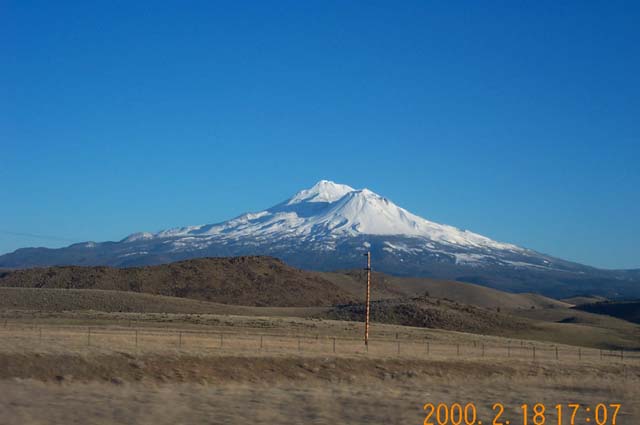 ---
We then stayed a night in Paradise, in Northern California: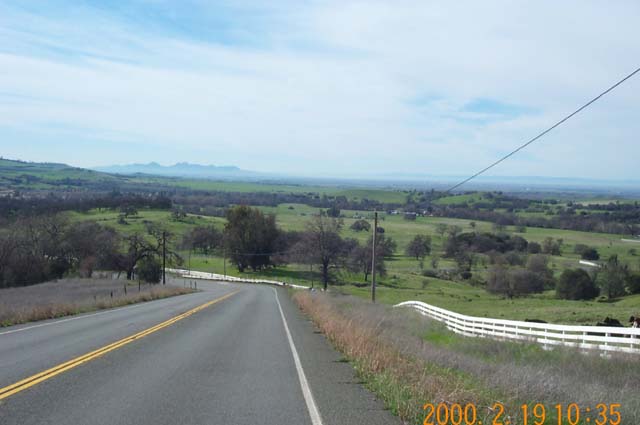 ---
After a stop in Palo Alto we then drove to Lake Havasu City, Arizona: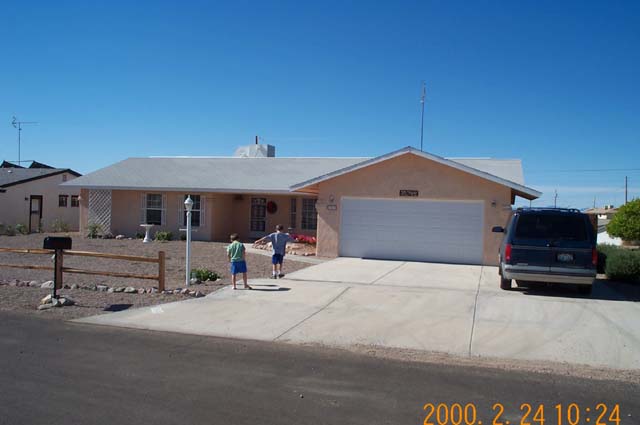 ---
One day we took a drive to see a cabin in the nearby mountains. Arizona still has some nice open spaces!
---
The Tassinari cabin is at 7,000 feet. It stays 85 degrees here in the summer when Lake Havasu is 120 degrees!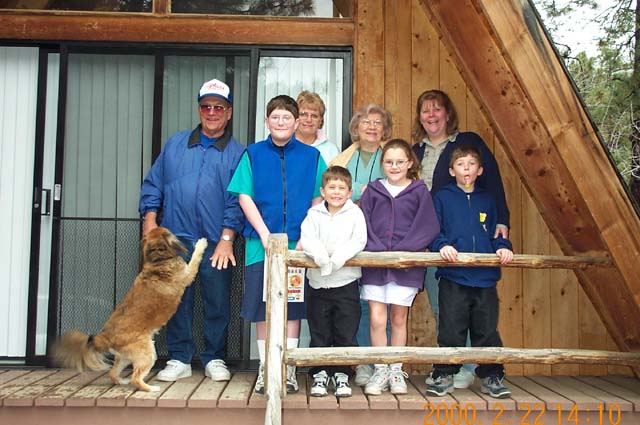 ---
It was a cozy little cabin that would be fun to have someday.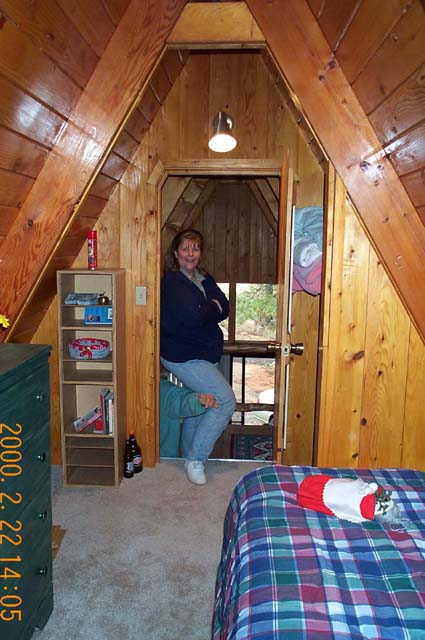 ---
Returning to Lake Havasu we saw an old steam engine in a park in Kingman, Arizona on historic Route 66: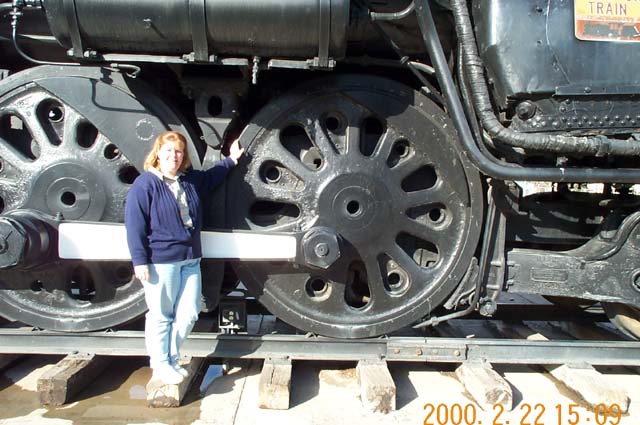 ---
... and a modern diesel train on the way back to Havasu.
---
Another day took us to the Grand Canyon. One leaves I-40 at the town of Williams, Arizona where we saw an old-fashioned Chevron gas station: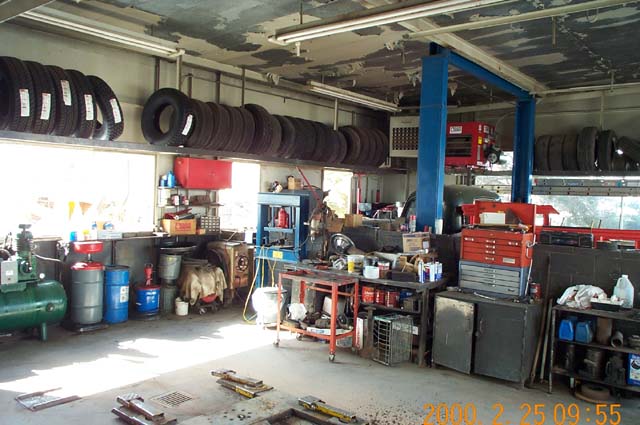 ---
This train travels from Williams to the South Rim of the Grand Canyon each day; here it is at the Grand Canyon end. (We didn't ride it on this trip. Maybe next time...)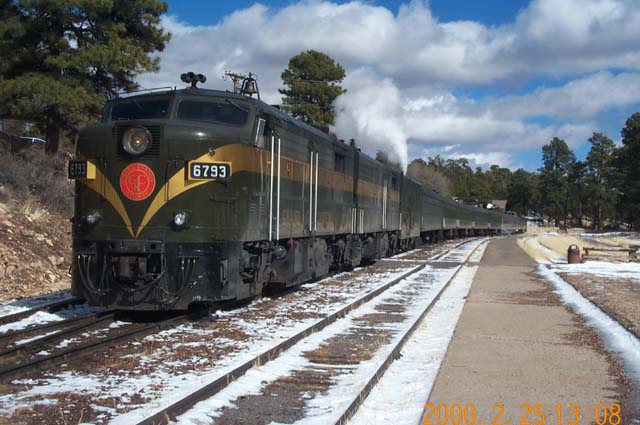 ---
The Grand Canyon: what a place! About a mile deep, on average about 10 miles wide, and over 200 miles long! Photographs do not show how huge it is. It fills every part of your vision. The drop down is not scary at all. (If you want a scary drop, go to Glacier Point in Yosemite.)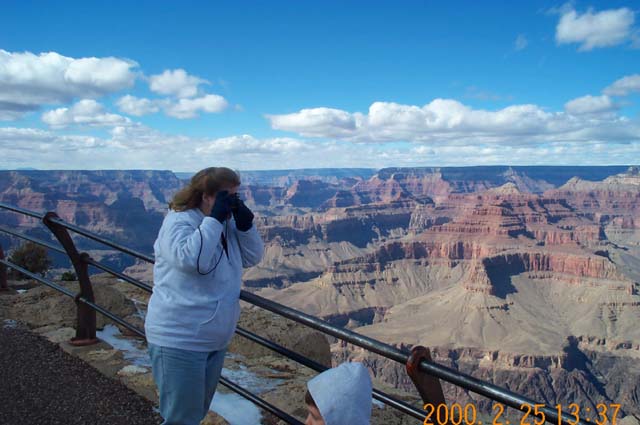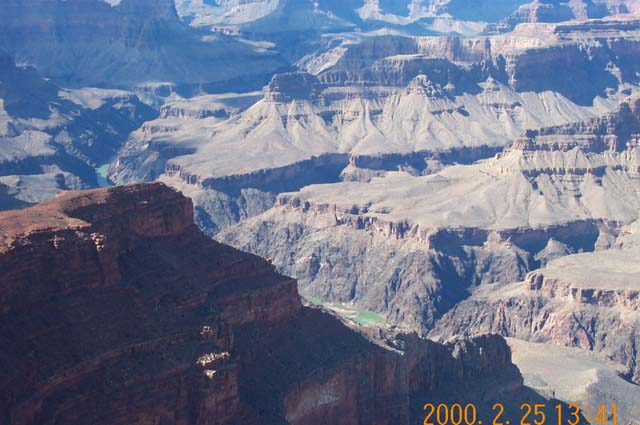 ---
I liked the trees we found at 7,000 feet at the South Rim: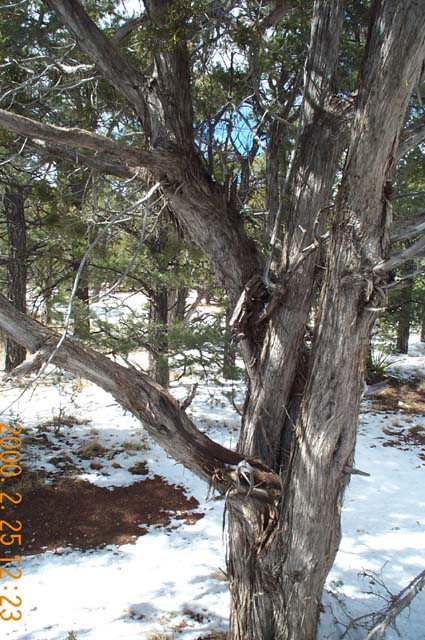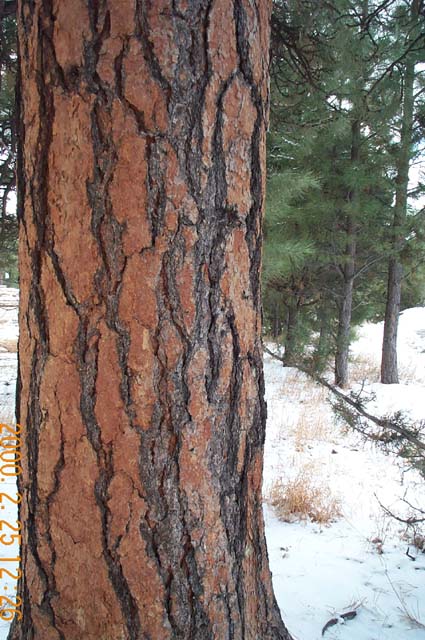 ---
The kids enjoyed the Grand Canyon but it sure was cold: 31 degrees was the high for the day, even with it being sunny!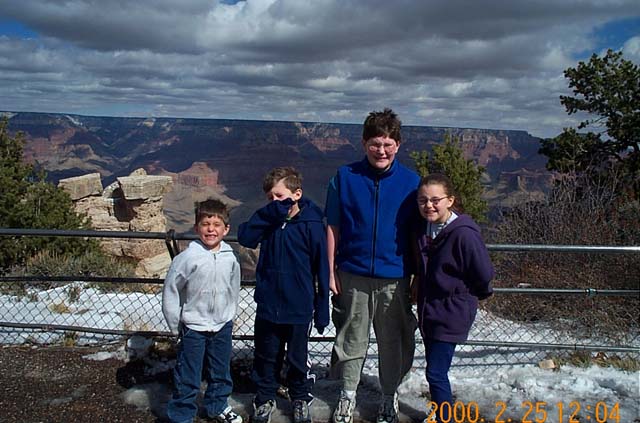 ---
We found some wild burros to feed after leaving Lake Havasu and passing by Parker Dam. An important discovery was made: wild burros like Triscuits!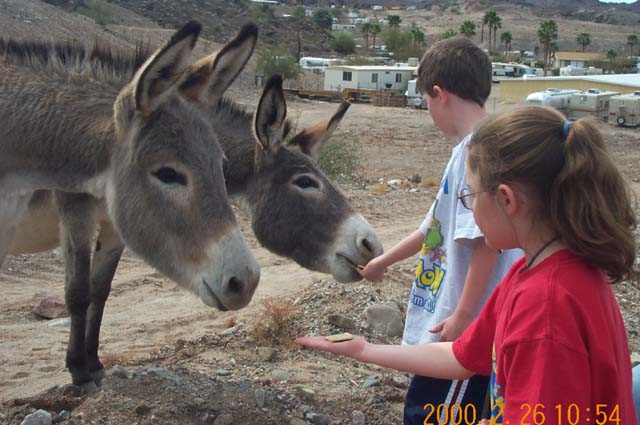 ---
Gas prices soared on this trip (we saw $2.09 a gallon!), but at this old station the pumps showed 39.9 cents a gallon! Too bad we couldn't fill up...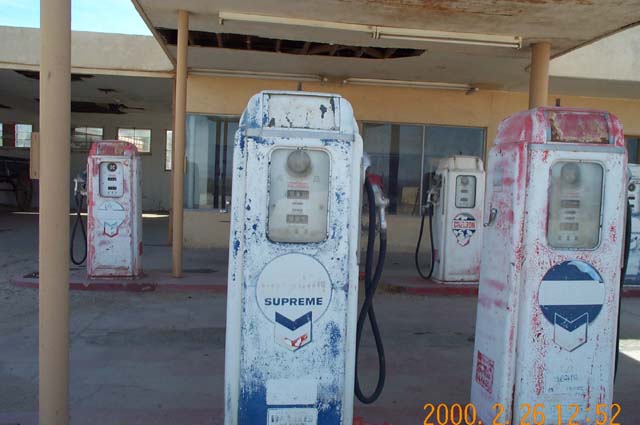 ---
One Thousand Palms is just that: 1000 palm trees all together, about 14 miles from Palm Springs, California.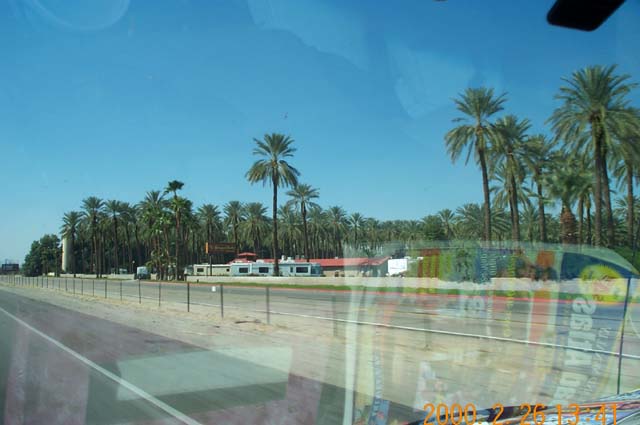 ---
We drove up the California coast on highway 101 after a rainstorm and the hills were a beautiful green. At any other time of year these hills are brown. This was near Paso Robles, California.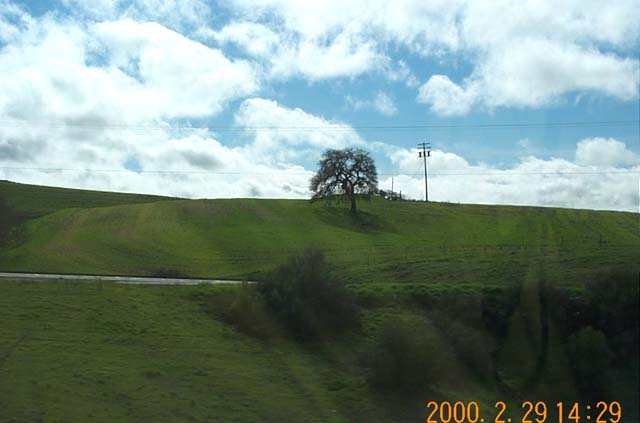 ---
We saw our friend BART (Bay Area Rapid Transit) between Oakland and Walnut Creek.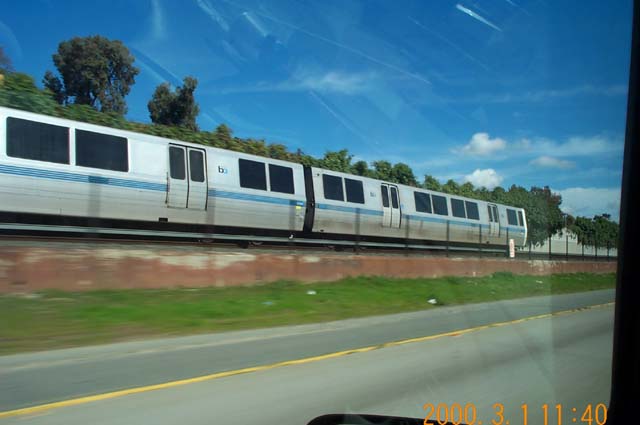 ---
Another landmark is the Benecia oil refinery near the Sacramento River: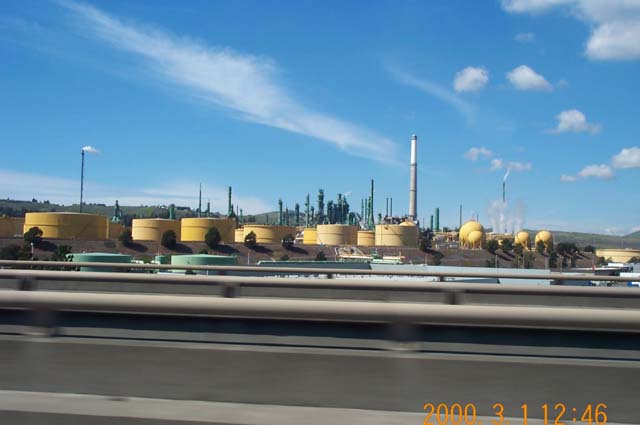 ---
Near the town of East Nicholas we saw llamas on a farm. It is interesting to realize that they are South American animals who seem to be increasingly present in North America.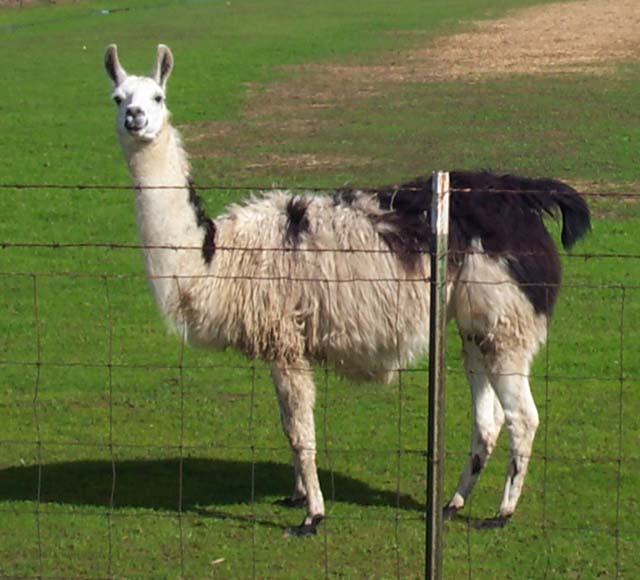 ---
We visited the Oakland Temple where we were married 13 years ago. The best is yet to come!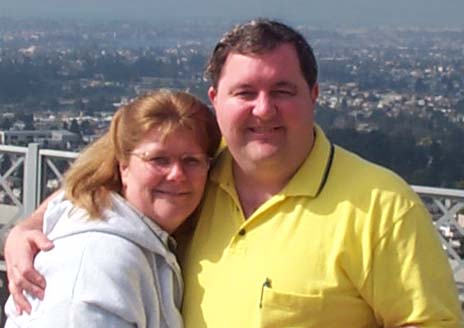 ---
After over 3,500 miles, we're happy to be home once again!
Main trips page, or go back to Dan's home page.

Created:  6 Mar 2000
Modified: 5 Jun 2000