Shelf Building Project, January 29, 2000.
This project was a lot of fun: to build a set of shelves 24 feet wide by 10 feet high by 2 feet deep across the back of our garage. Tom Taylor did the design and led the work. Woody Edvalson provided a van to get the lumber and was the chief worker along with Tom. I followed up by nailing all of the shelves in place, although I did get to use the power saw once...
---
We started by moving out the cars for several days: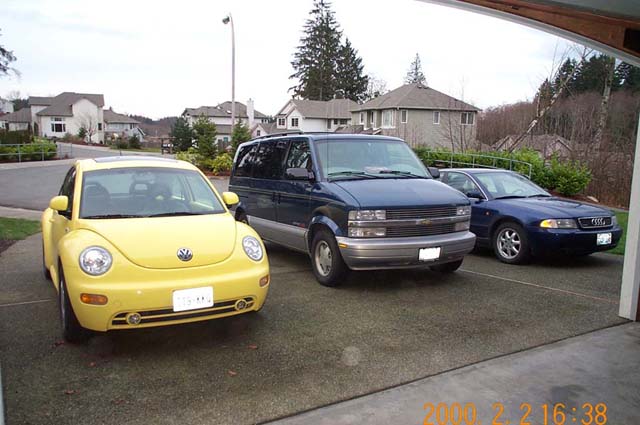 ---
This allowed us to then move everything away from the back wall of the garage before everyone showed up: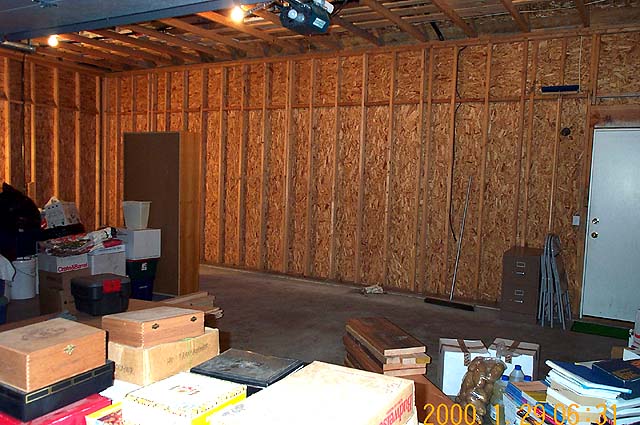 ---
Early Saturday morning the team got to work, about 8:00am. Tom brought a cool power saw: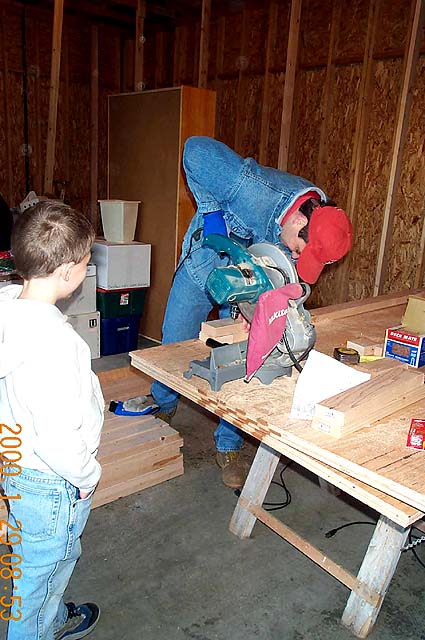 ---
By 3:00pm the basic shelves were done: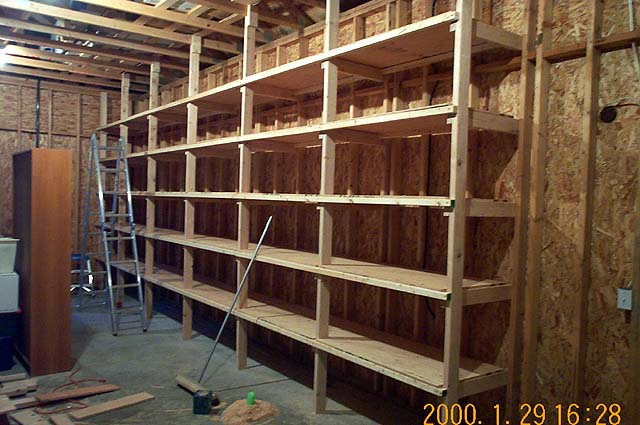 ---
This is Tom and Woody right after the "capstone" was laid!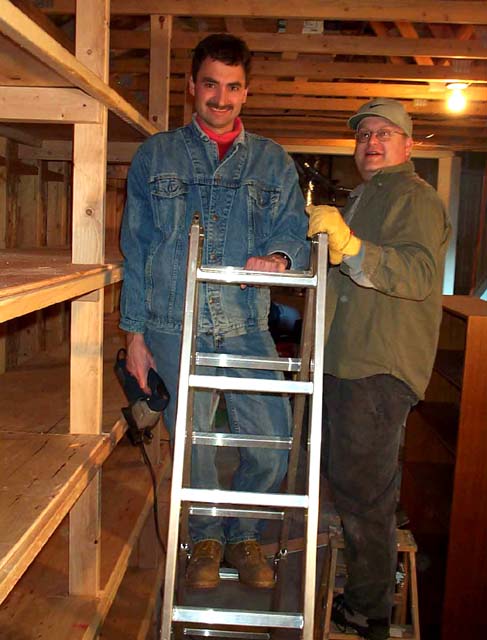 ---
Dan and Tom have known each other since birth in Cincinnati. They worked together at Apple and Microsoft.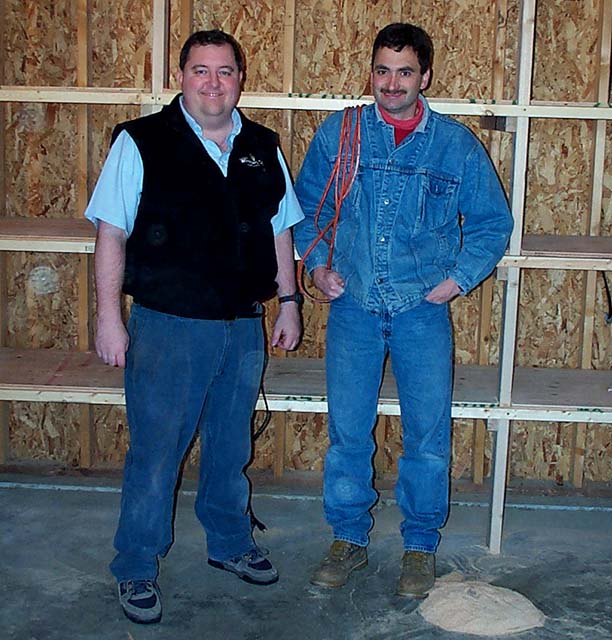 ---
The shelves with everything loaded up: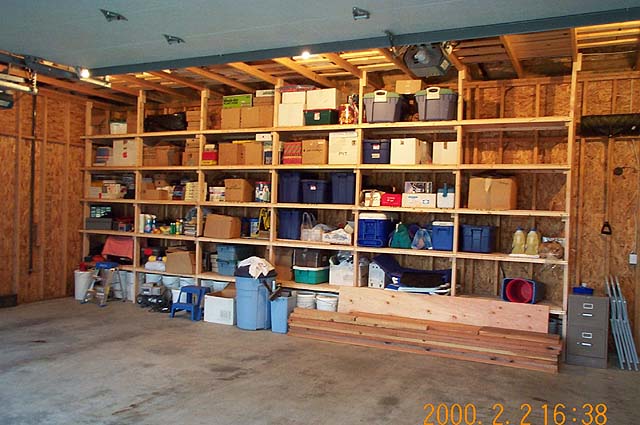 ---
Back to Dan's home page.

For a look at a more recent 2006 pre-built shelf project, click here.

Project:  29 Jan 2000
Created:   2 Feb 2000
Modified: 15 Apr 2006